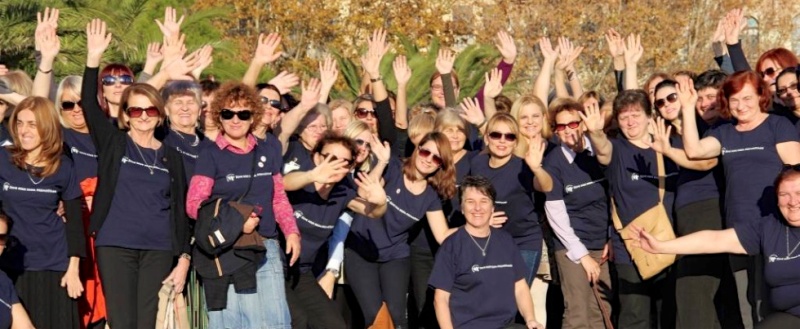 Ecumenical Women's Initiative Research Grants 2017
Deadline: July 17, 2017
Ecumenical Women's Initiative announces a call for proposals for research grants. As EWI approaches its 10th Anniversary it is both a time for celebration and for reflection. Over the last 10 years EWI has been able to mobilise over €2.5 million of which over €1 million has been delivered in direct grants to women-led initiatives. Great strides have been made yet with progress come questions and, particularly in the field of peace and reconciliation, the need to step back and take stock of what has and has not been achieved. The socio-political context around us is changing dramatically. More than ever women's voices need to be heard and women's contribution to peace and nonviolence acknowledged and supported.
EWI invites women scholars and students to explore these questions through research focused on the EWI region (i.e. Croatia, Bosnia and Herzegovina, Kosovo, Macedonia, Montenegro and/or Serbia). The following strategic questions have been selected to stimulate analysis and reflection towards a research and a resultant article of up to 8,000 words). Women scholars are invited to respond directly to one of the following of set questions, or raise an additional question related to the theme of peacebuilding.
Do women have a unique contribution to make as peacebuilders and leaders of social transformation? How do EWI grantee partners compare to/with other peace initiatives, organisations or management structures, not led by women?

Within the region's monotheistic religions, what supports/encourages women to engage in social change, and to develop into leaders?

Faith-based, motivated and inspired organisations are situated between religious communities, churches and civil society. Where do they belong? Does civil society recognise organisations/ individuals who engage in peacebuilding from within a religious context? Are religious communities and churches too "civil-society oriented"?

Why is a believer from a different religious communities or church closer to me than I think? What brings us together? What are the shared values from the gender and peacebuilding perspective?

What is the relevance of peacebuilding and nonviolence today in the region? How is it defined and how does it relate in practical terms to women's lives and realities in 2017? What are the tangible building blocks of grassroots women's peacebuilding?
Grant
Grant type 1 (travel/research): HRK 11,250 / EUR 1,500
Grant type 2 (theoretical/research): HRK 9,375 / EUR 1,250
Eligibility
Eligible candidates are women scholars or students who can demonstrate their capacity for quality, scientific research and writing, exhibiting their commitment to gender equality, nonviolence, ecumenical openness and inter-religious coexistence;
Candidates must be residents of either Croatia, Bosnia and Herzegovina, Kosovo, Macedonia, Montenegro or Serbia.
Application
Send your expression of interest – maximum 1 page – taking care to include: 1) grant type applied for, 2) selected theme, 3) the problem researched, questions it aims to answer and hypothesis and 4) approach methodology. Expressions in either Bosnian, Croatian, Serbian or English should be sent by July 17, 2017 to [email protected]
In EWI's invitation, applications must be submitted using the set format by August 28, 2017 to [email protected]
Applications must include:
Curriculum vitae including a list of publications and/or research projects (if applicable)

Letter of motivation (specifically highlighting any work or projects related to EWI themes, and a summary of relevant papers and publications)

Writing sample (can be a published text) of at least five pages.
For more information, visit Ecumenical Women's Initiative Research Grants.