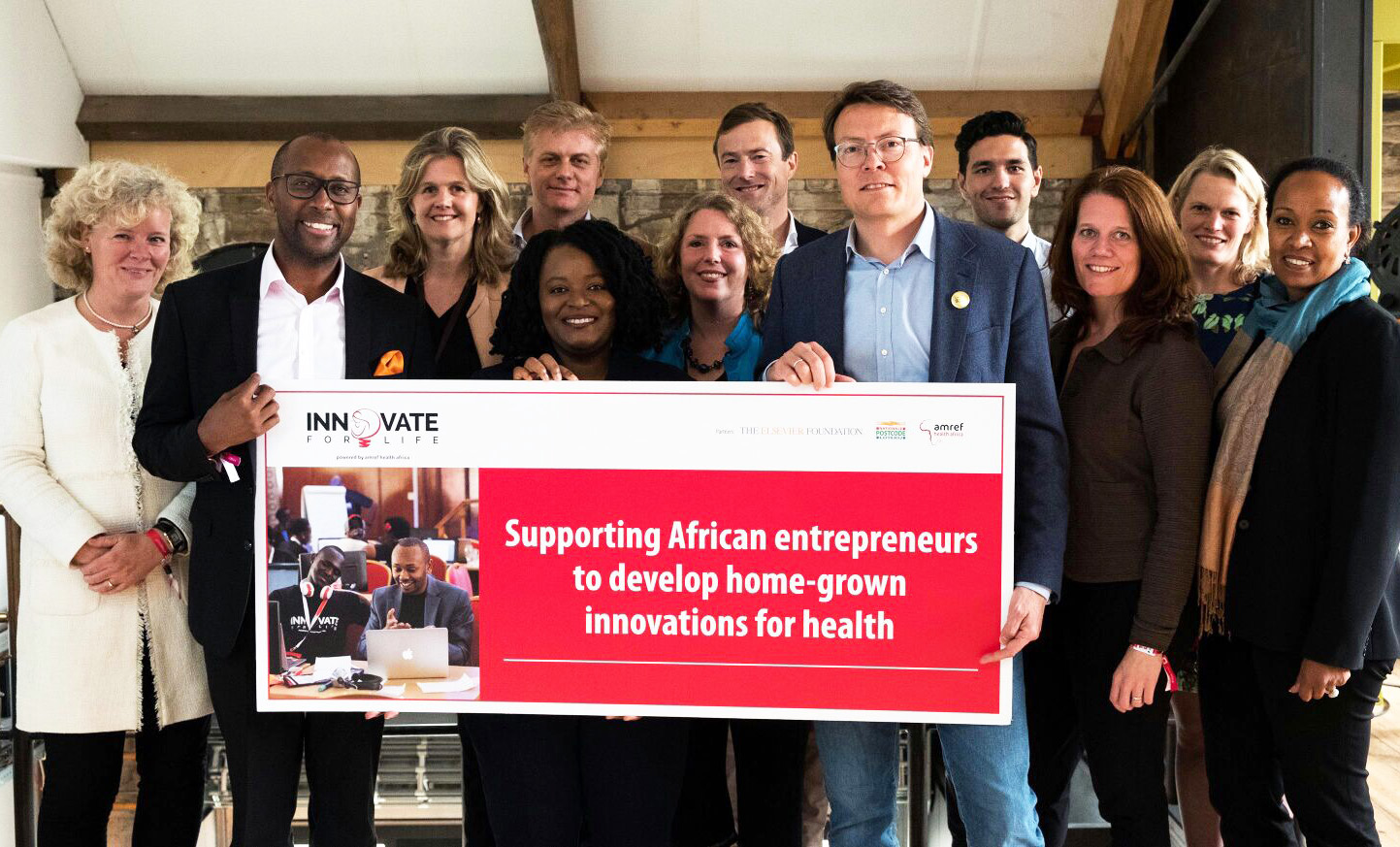 Amref Health Africa Innovate for Life Fund 2017
Deadline: July 31, 2017
The Innovate for Life Fund will start in 2017 with a health specific Accelerator and Entrepreneur in Residence programme, embedding a maximum of six talented entrepreneurs at the Amref Health Africa offices in September 2017. The Fund will offer entrepreneurs the support of Amref Health Africa's facilities and their extensive health network. The Innovate for Life Fund will tackle Africa's most daunting health challenges by supporting local entrepreneurs and investing in companies that develop innovative, home-grown solutions.
Selected entrepreneurs will participate in a tailor-made three months accelerator programme, offering health specific knowledge, network and business coaching. The programme consists of: product/service review by experts, user group sessions, stakeholder sessions, site visits, piloting of products and services etc. Entrepreneurs will receive training and support on business skills such as setting up a legal, tax and administrative organisation.
For a period of 12 months (including accelerator programme) the participating entrepreneurs can make use of office space at the Amref Health Africa's premises in Nairobi. This is a vibrant place where Amref staff, health specialists, health professionals, governmental authorities and international donors meet. It will enable the entrepreneur to access Amref's knowledge and networks.
Benefits
Participants get the opportunity to develop their proposition in a strategic partnership with Africa's leading health organization;
A tailor-made, health sector specific training and mentoring program divided in two phases. Phase I: 8 weeks, 6 entrepreneurs. Phase II: 4 weeks with the top 3 entrepreneurs.
In a small group of maximum 6 entrepreneurs;
Guidance of an experienced, international fund management organization;
Access to key African stakeholders in the health sector;
Access to an international network of donors, investors and (corporate) partners;
Long term strategic partnership;
Equity funding of maximum $10,000.
Eligibility
Open to passionate entrepreneurs with an innovative product or service to improve primary health care in Africa.
To stimulate home-grown innovation, the Innovate for Life Fund targets entrepreneurs based in Sub Saharan Africa countries and/ or with origins from Sub Sahara Africa.
Application
Program Timeline
July 31: Deadline for applications
August 2017: Selection process
September – November 2017: Accelerator programme
For more information, visit Innovate for Life Fund.