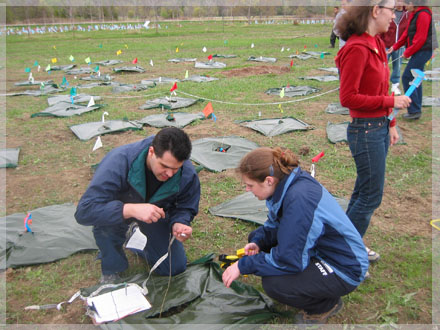 Jack Kimmel International Grant Program 2017 (Up to $10,000)
Deadline: October 1, 2017
The Jack Kimmel International Grant Program, championed by the Canadian TREE Fund, honors the late Jack Kimmel who was the former Director of Parks for the City of Toronto. He is remembered for his contribution of 46 years of leadership to the ISA and its Ontario chapter. Jack Kimmel grants provide much needed funding to arboriculture and urban forestry researchers all over the world. This grant is administered by TREE Fund, with participation from the Canadian TREE Fund in the evaluation process.
Projects are expected to be completed within one to two years. No project may receive more than one award from this program. Due to the similarity of the Jack Kimmel International Grant and John Z. Duling Grant, TREE Fund requires that applicants submit to only one of these programs per unique project and funding cycle. Related but unique projects submitted across programs may be considered within a given funding cycle.
Grants
Grant award amounts are limited to a maximum of $10,000 and will vary depending upon the adjudged value of the project relative to the needs of the arboriculture community.
Eligibility
Open to arboriculture and urban forestry researchers all over the world.
Application
Applications will be accepted only through the online application form. Applicants will need the following information to complete the application; work in progress may be saved before final submittal:
Written application narrative, to include the following elements and information:

Project Summary: A concise synopsis of the other sections of the proposal (250 words maximum).
Statement of Problem: What needs to be learned, and why? (250 words maximum).
Current Knowledge in Project Area: Pay particular attention to previous work that provides a basis for questions posed in the current proposal or for the origin/application of new or novel methods to be used herein (500 words maximum).
Description of Outcomes: Identify up to five measurable outcomes that are most likely to result from work proposed herein (100 words maximum).
Project Work Plan: Clearly define the scope of the work to be performed, including design, hypotheses, methodology, and analyses and approximate timetable (1,000 words maximum).
Dissemination Plan: A brief description of activities and outlets used to share the results of this project (100 words maximum).
Literature Cited: List all relevant literature cited in the proposal including personal citations that appear in the author's CV. N.B. Here and elsewhere, applicants should use author-year method for in-text literature citations as described under "Guidelines for Citing in Text" which can be viewed here.
     An itemized project budget; note that:

TREE Fund requires a match of least 10% cash or in-kind support from other sources; applicant should be prepared to identify such sources;
TREE Fund caps institutional overhead costs in its grant awards at 10% of the total TREE Fund-funded amount of the project; unrecovered institutional overhead costs above this cap may be counted toward the required grant match.
For more information, visit Jack Kimmel International Grant Program.