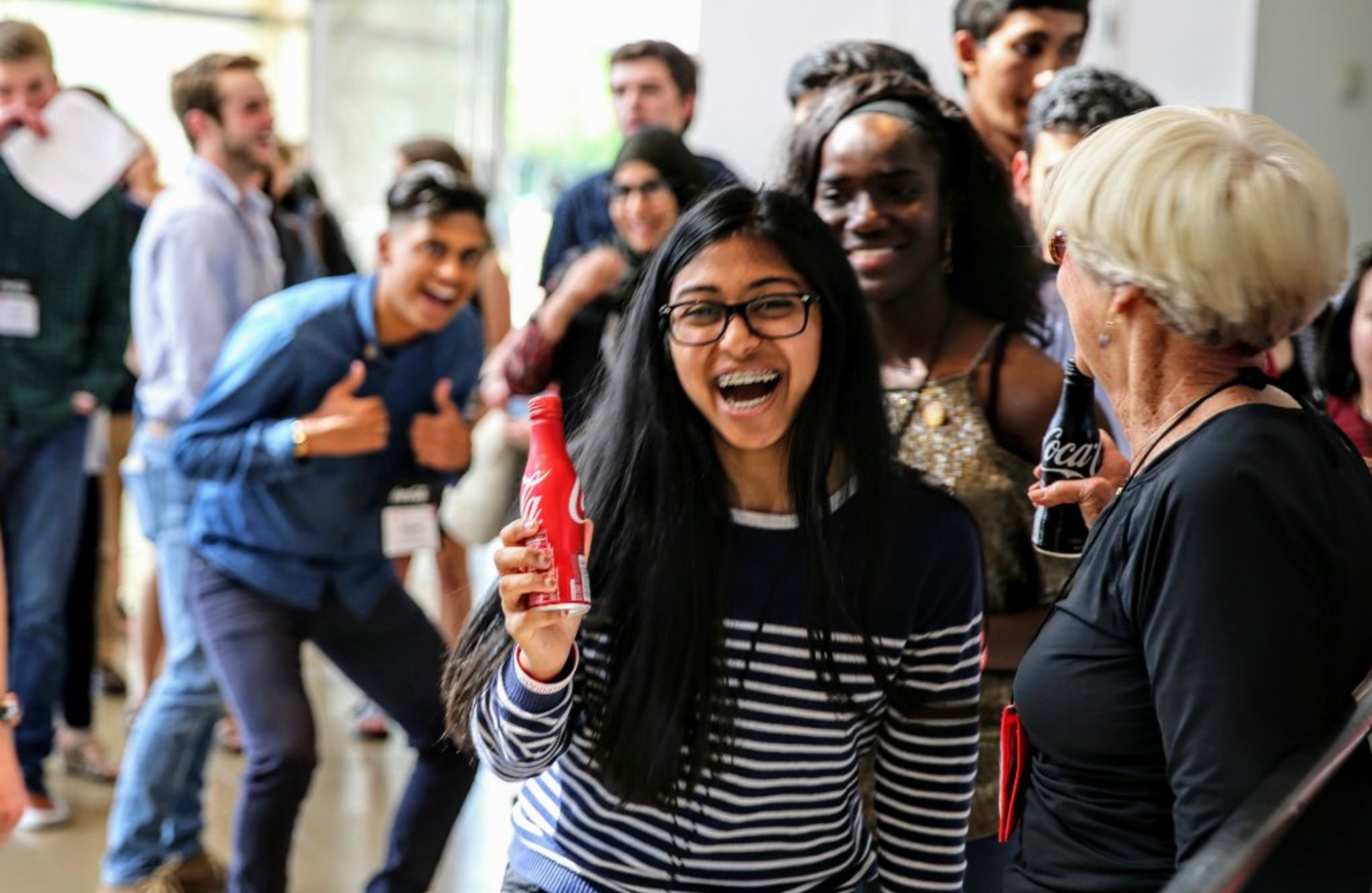 Coca-Cola Scholars Program 2017 ($20k Scholarship for US Students)
Deadline: October 31, 2017
Applications are now open for the 2017 Coca-Cola Scholars Program Scholarship. The Coca-Cola Scholars Program Scholarship is an achievement-based scholarship awarded to graduating high school seniors. Students are recognized for their capacity to lead and serve, as well as their commitment to making a significant impact on their schools and communities.
Each year we award $3 million in scholarships to talented students across the United States. With the 29th class in 2017, the Foundation has provided over 5,850 Coca-Cola Scholars with more than $63 million in educational support. 150 Coca-Cola Scholars are selected each year to receive this $20,000 scholarship.
Eligibility
Applicants must be:
Current high school (or home-schooled) seniors attending school in the U.S. (or select DoD schools)
U.S. Citizens, U.S. Nationals, U.S. Permanent Residents, Refugees, Asylees, Cuban-Haitian Entrants, or Humanitarian Parolees
Anticipating completion of high school diploma at the time of application
Planning to pursue a degree at an accredited U.S. post-secondary institution
Applicants may not be:
Children or grandchildren of employees, officers, or owners of Coca-Cola bottling companies, The Coca-Cola Company, Company divisions or subsidiaries.
DACA students
International students (with the exception of students at DoD schools)
High school graduates
Temporary residents
Application
Complete the online application.
We strongly encourage you to review the "Before You Apply" page on their website so that you can gather the required information to apply before beginning your live application.
Required materials:
A transcript – There is no need to upload, email, mail, fax, or submit in any other fashion, a copy of your transcript. While completing the application, you will be asked to type in your specific grades since your freshman year and their course levels. Having your transcript nearby will help you fill in this information.
A school profile – You will need this to answer several questions about your school such as your 

school code

, the number of AP, IB and Honors classes your school provides, and the number of community service hours required for graduation.
Contact info – The name, email address and phone number of your guidance counselor and principal.
A list of school and non-school related clubs and organizations in which you have participated since your freshman year as well as any corresponding leadership positions.
A list of honors and awards that you received when participating in school, and non school-related clubs and organizations and the level of each award (Local, State, Regional or National) since your freshman year.
A list of volunteer organizations with which you have served and the number of hours served with each, plus any awards and honors that you have received for your participation since freshman year.
For more information and to apply, visit Coca-Cola Scholars Program Scholarship.