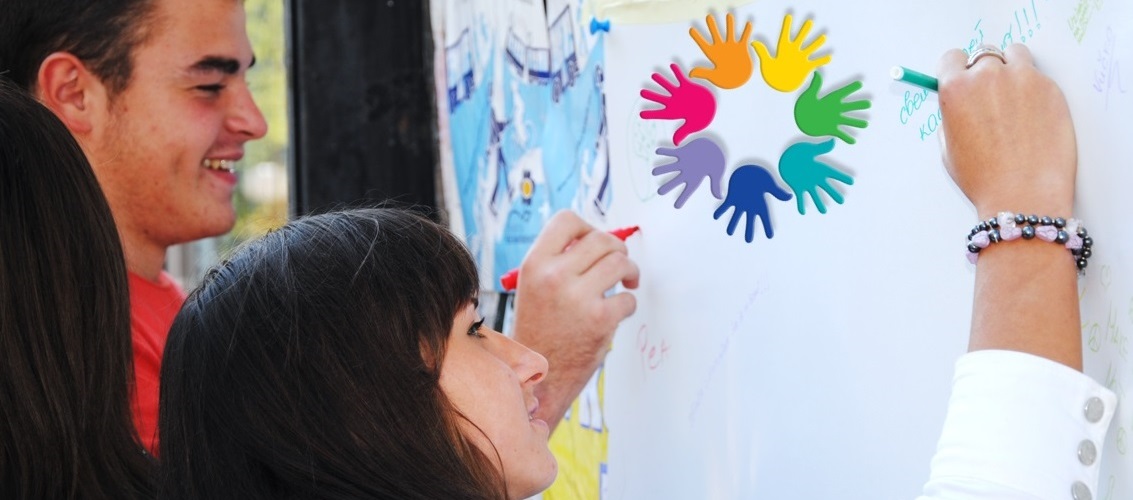 Apply: Youth, Peace and Security European Regional Consultation (fully-funded)
Deadline: August 2, 2017
Calling young people promoting peace and security in Europe! The EU Commission invites applications from young people who are active, enthusiastic and invested in promoting peace and security to help discuss and orient the role of youth in sustaining peace in their communities and countries. The consultation will take place in Brussels, Belgium from 25 to 27 September 2017, and will be part of a global effort to bolster action on UN Security Council Resolution 2250 that calls for a greater role for young people in strengthening peace and security.
As part of a series of regional consultations organised within the framework of the Progress Study on Youth, Peace and Security mandated by UN Security Council Resolution 2250 (2015), the European External Action Service, in partnership with the United Nations Population Fund, the United Nations Peacebuilding Support Office, the Anna Lindh Foundation, the European Youth Forum and the European Partnership for Children and Youth in Peacebuilding[4], will organise a European consultation on Youth, Peace and Security.
The discussions from various regional consultations, and other discussions with young people throughout the world, will feed into the Progress Study, highlighting the positive contribution of young people to peacebuilding. The Progress Study will be presented to the UN Security Council and Member States in early 2018. The European consultation in Brussels will comprise of strategic peer to peer discussions among 40 selected young people from the region.
Benefits
All expenses, including travel and accommodation, of the selected participants will be provided for.
Eligibility
Open to young people between the age of 15 and 29
All applicants must be the citizens of and must currently reside in one of the following countries:

the Member States of the EU: Austria│ Belgium│ Bulgaria│ Croatia│ Cyprus│ Czech Republic│ Denmark│ Estonia│ Finland│ France│ Germany│ Greece│ Hungary│ Ireland│ Italy│ Latvia│ Lithuania│ Luxembourg│ Malta│ Netherlands│ Poland│ Portugal│ Romania│ Slovakia│ Slovenia│ Spain│ Sweden│ United Kingdom
the Member States of the EFTA: Iceland│ Liechtenstein│ Norway│ Switzerland
the countries of the Western Balkans: the former Yugoslav Republic of Macedonia│ Montenegro│ Serbia│ Albania│ Bosnia and Herzegovina and Kosovo

Applications must be submitted in English. Candidates must be fluent in English. • Applicants must be able to travel to and participate in the entire event in Brussels from 25 to 27 September 2017 (travelling on 24 and 28 September 2017).
Applicants must be involved in activities/activism and/or youth-led organisations promoting peace and security.
All applicants must demonstrate commitment, experience and a vision for youth and peacebuilding.
Youth from various socioeconomic backgrounds, with disabilities, varied ethnic or religious backgrounds, minority groups, the LGBTI community, etc. are encouraged to apply.
No applications from individuals employed by the United Nations or the European Union will be accepted.
The selection of participants will be made based on motivation and experience, with the majority coming from youth-led organisations. The organisers will ensure balance in terms of age, gender, geography and diversity among selected participants. Successful applicants will be notified by email.
How to Apply
The application process involves submitting an on-line application form and optionally a creative submission. Please submit your application by Wednesday, 2 August 2017 at 6pm (Brussels time). Please follow the steps below:
Read the Applicants' Guide for more information on the eligibility and application process before applying
Fill out the online application form.
The optional creative submission, inspired by peacebuilding, can take the form of a video, a photo story/essay, a painting, a poem or a written story, etc. You can choose to upload your submission or provide a link to it in the appropriate section of the on-line application form.
In order to be evaluated, your application has to be complete and submitted before the deadline. Late applications will not be accepted.
For questions please write to [email protected]
For more information, visit European Regional Consultation.