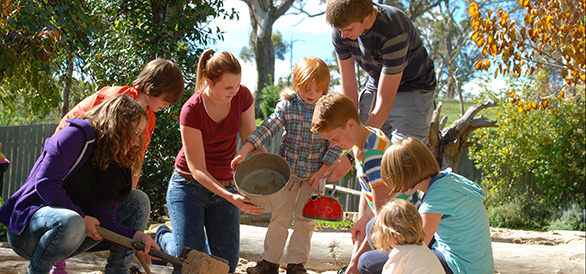 Steiner Education Australia Research Grants 2018
Deadline: August 16, 2017
Call for the submission of proposals for the Steiner Education Australia Research Grants 2018 is ongoing. The grants aim to support and strengthen Steiner education in Australia and to provide support for theorised critical study with regard to national priorities in Steiner education with a view to peer-reviewed publication and wide dissemination in educational forums.
The National priorties to be addressed include:
Early Childhood
Class Teacher and High School Education
Digital Technologies
Steiner Education Australia is the not for profit national association/peak body representing over 40 Steiner/Waldorf schools and 10 Associate members throughout the states and territories of Australia. Each organisation is independent, but through working together they provide a national voice to promote and support Steiner education in Australia. Steiner education provides enjoyable and relevant learning through deep engagement and creative endeavour, to develop ethical, capable individuals who can contribute to society with initiative and purpose.
Eligibility
The research must be a genuine, original contribution to knowledge in the field and in accordance with identified national priorities and the SEA Future Directions Statement;
Is conducted by a researcher with suitable experience in education, academic research and Steiner pedagogy;
Has a sound clearly articulated methodology in quantitative or qualitative research (including autoethnographical research) which offers a critical study or investigation;
Is theorised, showing familiarity with work of other researchers in the same area and with research and theorists/theories beyond the frame of Steiner education;
Shows how any ethical considerations and conflicts have been answered effectively;
Will conform to an accepted academic referencing standard APA6 for preference;
Meets the standards for publication in a peer –reviewed journal e.g. RoSE journal, peer- reviewed Waldorf-Resources website. Aussie/NZ journal, Pacifica Journal and standard education journals;
The research must be conducted in whole or part within Australia;
The applicants must be entitled to work within Australia;
The Research must commence within 12 months of acceptance.
Application
Download the proposal form;
Brief proposals should be submitted by email to the Education Officer at Steiner Education Australia [email protected] by August 16, 2017 on the proposal form.
For more infomration, visit Steiner Education Australia Research Grants.