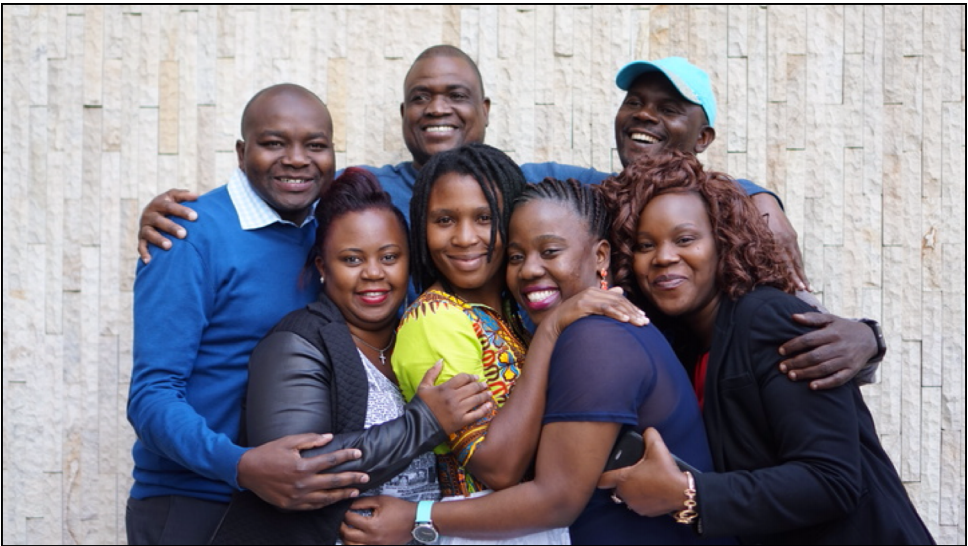 AVAC Advocacy Fellows Program 2018 on HIV Prevention Research
Deadline: September 8, 2017
AVAC: Global Advocacy for HIV Prevention is now accepting applications for the 2018 Advocacy Fellows Program. The Program is designed to support emerging and mid-career advocates to design and implement advocacy projects focused on HIV prevention research and implementation in their countries and communities. The overall goal of Advocacy Fellows is to expand and strengthen the capacity of civil society advocates and Organisations to monitor, support and help shape HIV prevention research and rapid rollout of new effective interventions in low- and middle-income countries with high HIV burdens.
Have you been working in HIV/AIDS or a related field for a few years and are looking for an opportunity to build your advocacy skills in the exciting world of HIV prevention research and implementation? OR Is your organisation looking to get more involved in HIV prevention research and implementation advocacy? Is your organisation considering hosting an AVAC Advocacy Fellow in 2018?
About AVAC
Founded in 1995, AVAC is a non-profit organization that uses education, policy analysis, advocacy and a network of global collaborations to accelerate the ethical development and global delivery of HIV prevention options as part of a comprehensive, integrated and sustained response to the pandemic.
Advocacy Fellows carry out their projects while based at "Host Organisations" that are active partners in the Fellows Program process. AVAC provides technical and financial support to Fellows—both salary and project budget—for the duration of the Fellow year (April 2018 – March 2019).
Benefits
The Fellows Program provides:
Mentoring and capacity building in HIV prevention research and implementation advocacy from AVAC for both Advocacy Fellows and Host Organisations.
Connection to a global network of HIV advocates including current and former Advocacy Fellows, researchers, civil society leaders and other individuals and/or Organisations working in similar fields.
Opportunities for networking and information sharing with other Advocacy Fellows and a broader community of advocates including activists, scientists, clinical trial staff and other stakeholders working in the HIV movement.
A small stipend and technical assistance for the selected Advocacy Fellow for the initial development of a detailed work plan (up to three days over a maximum of two months). This phase takes place before the official Fellows Program year begins.
Financial support and technical assistance from AVAC for project implementation over 12 months. Through a grant to the Host organisation, the Fellow will receive full-time salary support, a budget for project execution and access to a discretionary fund for specific travel, infrastructure or and information technology (IT) needs. (Please note that in some very specific circumstances, Fellows can be permitted to commit less than 100 percent to the Fellows Programs. These arrangements must be raised early on in the process. Please see question 19 below)
Overhead administration funding to the Host Organisation to cover costs associated with hosting a Fellow will also be included in the Grant. Overhead costs are those that are incurred by the Organisation to administer the grant that cannot be directly attributed to the Fellows Program activity (for example, proportion of rent, phone, some personnel costs such as executive director, accounting and administrative staff time) and calculated as a percentage of the overall grant.
Eligibility
The Advocacy Fellows Program seeks the following:
Emerging or mid-career community leaders and advocates involved or interested in advocacy around HIV prevention research and implementation, particularly the areas described in question (3).
Individuals with some experience or education in the areas of HIV and AIDS, public health, medicine, international development, women's rights, communications, or advocacy with key populations, such as sex workers, LGBTQ individuals and drug users.
Individuals based in low- and middle-income countries with high HIV burdens and where biomedical HIV prevention clinical research is planned or ongoing and/or where there is current work on implementation of new preventions strategies (such as voluntary medical male circumcision, pre-exposure prophylaxis or PrEP, early treatment and "combination prevention" packages.) Advocates can also develop proposals that seek to catalyze plans and policies in countries where little activity on these issues has happened to date.
Those proficient in the English language. Applications are encouraged from all countries where prevention research is ongoing or rolling out, however the Advocacy Fellow and key staff at his/her Organisation must be able to communicate with AVAC staff in English.
Demonstrated awareness of and willingness to learn about ongoing prevention research and implementation in their respective countries, although extensive knowledge in biomedical HIV prevention is not required. They must also be able to demonstrate strategic analysis of how Fellows Program activities will relate to local prevention landscapes.
Those who are not eligible for the Fellows Program include:
Founders or leaders of proposed Host Organisations.
Students who intend to use the Fellows Program to support work toward a thesis, dissertation or academic degree.
Seasoned HIV prevention advocates who have been leading campaigns or related projects for five years or more. (We'd like to work with you but the Fellows Program is not the vehicle for this.)
Individuals who plan to work on the Advocacy Fellows Program along with another job or add consultancies to their Fellows Program work.
Applicants based in countries outside of Africa (e.g., Europe and the Americas, Asia).
Applicants who are senior researchers, senior staff members (e.g., leaders of AIDS service or community Organisations), funders or government employees will only be considered under special circumstances.
How to submit an application
There are three ways that a candidate may submit his/her application (please choose one):
Online by filling out an application form.

If you choose to submit online, please: – READ THE INSTRUCTIONS on top of the application before you start filling out the online form.
Note that you MUST submit your CV/Resume via email to [email protected]

By downloading the "Application Form", completing it on a computer and submitting it to [email protected].
By downloading the "Application Form", handwriting your responses and submitting application form via FAX to +1 646.365.3452
They strongly prefer receiving applications via Option 1 (Online) and Option 2 (Word document format via email). However, if this is a barrier, they will consider legible handwritten forms that are FAXed in. For the handwritten Application Forms document, no photo attachments (e.g., jpeg, bmp) will be considered.
Join the Fellows Program Information Call
Join an informational conference call to learn more about the program and ask questions directly to those who lead the program and/or have been a part of it on Thursday, August 10 at 8am New York / 9am Rio / 2pm Johannesburg / 3pm Nairobi / 6pm Mumbai.
For more information, visit AVAC Advocacy Fellows Programs.