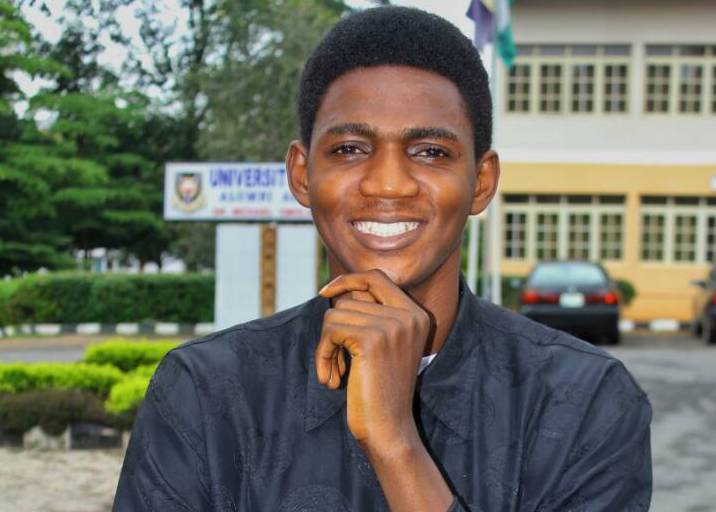 Nigeria's Ayomide Ogundeji Selected to Attend Watson U this Fall!
We received a heart-warming letter from Nigeria's Ayomide Ogundeji who has been selected to attend Watson U program this Fall. Ayomide Ogundeji is a graduate of Nutrition and Dietetics from the University of Ibadan who is passionate about the fight against malnutrition and achieving Zero Hunger. He is also a strong advocate of Sexual and reproductive health rights for women and girls in his community.
Read his letter below and be inspired!
"I am writing to share my application experience for the Watson University fellowships for social entrepreneurs and changemakers 2017.

The journey started with a post I saw on the Opportunity Desk Facebook page in September 2016 for the Watson University Fall 2016 application. I applied and got through the interview stage around December that year but unfortunately, I was not selected."

"I felt down but was inspired to do more and went on reapplying for the Fall 2017 application. I had worked on myself from the last time, didn't relent in my work and community service and was lucky enough to also connect with an Alumnus, Omotola Akinsola, founder of Jumpstart Academy Africa who was instrumental to me reapplying through her nomination and words of advice and guidance."

"I passed through the first stage with a mail congratulating me on being in the Top 36% of applicants. We were then asked to complete a second round task which I also did successfully before the deadline. After a long wait, I finally got a mail inviting me for a Skype interview with the Watson U team. I was a little bit nervous this time around but was able to successfully demonstrate my passion and resolve to address social problems affecting my community.
A few days later I got my email of acceptance for the Fall Class 2017 as a Watson Scholar."

"I am highly excited for this opportunity and sincerely thank the opportunity desk platform for this and many opportunities being made available to Nigerians and Africa as a Whole.
I recommend the Opportunity desk platform for any youth wishing to become a Changemaker."

"I intend to fully launch my social venture The Feed the Future Nigeria project as a non-profit addressing the issues of malnutrition in children. and improving food security by empowering women in agriculture. "
Congratulations Ayomide Ogundeji!
Share your success stories with us via [email protected] or [email protected].