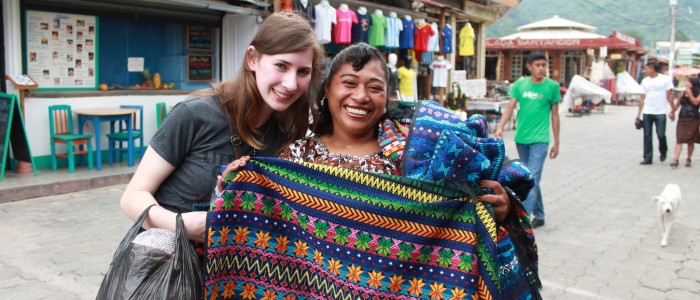 Waislitz Global Citizen Award 2017 (Win a Trip to New York + $100,000 USD)
Deadline: August 15, 2017
Application is ongoing for the Waislitz Global Citizen Award 2017. The Waislitz Global Citizen Award, an annual cash prize of $100,000 presented by the Waislitz Foundation and Global Citizen, recognizes the excellence of one individual in their work to end extreme poverty. Global Citizen has a vision of a world without extreme poverty by 2030. Guided by the U.N's 17 Global Goals for Sustainable Development, they are commited to building the movement of global citizens taking action.
Recipients are selected based on individual merit in four key areas:
Global Citizenship: How do you embody and exemplify the values and practices of a Global Citizen?
Impact: What is your track record of reducing extreme poverty?
Innovation: How have you brought new thinking to overcoming the challenge of ending extreme poverty?
Potential: How would this award enable/support you to scale or improve your work? How would you use the funding?
Benefits
One winner will be invited to New York to attend the Global Citizen Live event on September 18, 2017 at Skirball Center for the Performing Arts, where they will receive $100,000. A short video covering the winners' work will also be shown at the Global Citizen Live event on September 18.
The winner will also receive:
Airfare and accommodation in New York to attend 2017 Global Citizen Live, Movement Makers, and the Global Citizen Festival the week of September 18-September 23, for the winner and a guest.
The opportunity to participate in the Global Citizen Live Event, an event with the world's leaders in business, media, technology and culture convene on September 18.
Two tickets to the 2017 Global Citizen Festival on September 23, 2017.
Eligibility
Open to entrants aged 18 years or over from around the world, excluding employees and their immediate families of the Global Poverty Project and its related companies;

Applicants must

Hold a valid passport, and be responsible for any requisite visas required to travel to New York City, for the period 18-23 September 2017;
Be able to attend the 2017 Global Citizen Live on Monday, September 18, 2017. Attending the Global Citizen Festival in New York City on September 23, 2017 is optional; and
Agree to provide regular written updates to Global Poverty Project on their use of the Prize.
Application
To apply for the award, applicants must follow the instructions here. Applications must be submitted from 6PM EDT on August 3 2017 until 11.59PM EDT on August 15, 2017.
For more information, visit Waislitz Global Citizen Award.