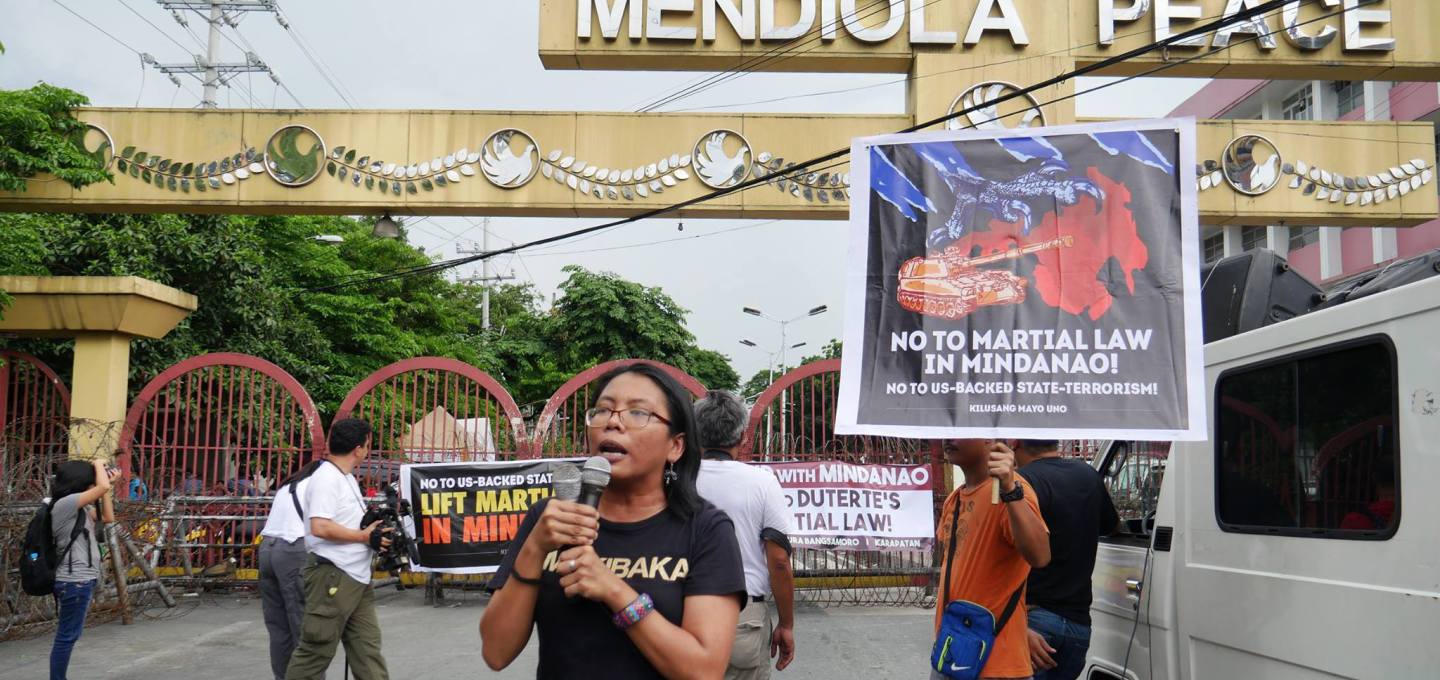 Call for Proposals: APWLD's Labour Rights Participatory Action Research for Change 2017
Deadline: August 31, 2017
The Asia-Pacific Forum on Women, Law and Development (APWLD) invites women trade unions, workers' groups and migrant workers groups to take part in this exciting Labour Rights Feminist Participatory Action Research (Labour FPAR) programme that aims to develop knowledge, tools and resources that support women in labour movements to shape and engage in policies regarding labour rights and strengthen women workers' power and solidarity.
Through this programme partners will be supported to fund a young woman researcher / organiser who will participate in a series of capacity building workshops and be provided with tools to document evidence and build an advocacy campaign. The programme will facilitate solidarity among women in feminist and labour movements across the region identifying common issues and collective action for women's labour rights and power.
Programme Details
APWLD will provide a small grant to eight to ten unions / workers organisations / movements to conduct Labour Rights Feminist Participatory Action Research (Labour FPAR). Organisations will be selected to work with APWLD for 1.5 years (November 2017 – May 2019) to:
Document systematic violations of labour rights eps. issues specific to women workers including women migrant workers at the local or country level
Produce new knowledge and information regarding women's labour rights to use  for advocate for change
Expand the union's organising work to new areas or sectors
Researchers will be introduced to principles of Decent Work, Women's Human Rights, organising skills, feminist participatory action research methods, advocacy and campaigning for change. APWLD will provide a small grant to the selected organisations to employ a young woman researcher, conduct community / worker consultations and documentation and support advocacy strategies with the approximate amount of USD 10,000. Research partners will need to appoint a mentor to assist this young woman researcher throughout this research programme. APWLD will also support the young women researcher and their mentors to participate in at least 3 capacity building workshops and provide advocacy or network opportunities throughout the year.
Eligibility
APWLD will select trade unions/local organisations who will lead the FPAR on labor rights in eight to ten countries in Asia and the Pacific Islands.
As one of the objectives of this programme is to support and strengthen workers in less organised sectors and grassroots organisations, this programme is not suitable for international NGOs and organisations with established funding support or who are already well organised and able to advocate for women workers.
They are seeking non-governmental, non-profit, local or sectoral trade unions or workers associations / organisations that:
Have a representative form of governance by workers;
Are seeking to advance the economic power of women workers in a particular employment sector;
Are committed to the enjoyment and realisation of women's human rights including women's labour rights including the most marginalised (young, rural, indigenous, migrant, Dalit women and/or women in other minority groups);
Work directly with the women workers in local level and able to appoint either the young researcher or the mentor from the sector that the research and organising strategy will focus on;
Committed to conducting the 1.5-year-Labour FPAR process between November 2017 and May 2019 and to sustain solidarity beyond that;
Interested and would benefit from developing skills in FPAR and feminist organising in this project and integrate elements into the organisation;
Can provide the appointed researcher with internet and computer access for regular online communication with APWLD secretariat and online training;
Have a reasonable expectation that increased knowledge and organising capacity will be able to improve women's labour rights in the identified sector;
Are able to provide financial reports and narrative reports in English (translation costs can be built into the budget).
Selection Criteria
APWLD will consider the following when selecting the organisations for this project:
Sub-regional representation;
Recommendations/ references by members of APWLD or APWLD allies in their country;
Application
Interested organisations should submit:
For more information, visit Labour Rights Participatory Action Research for Change.