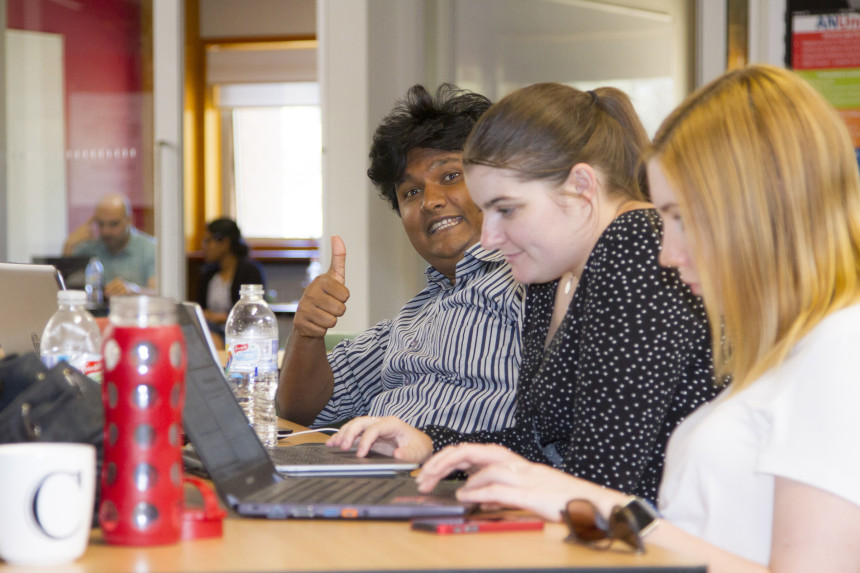 Apply for the Australian Climate and Water Summer Institute 2017 (Funded)
Deadline: August 27, 2017
The Australian Energy and Water Exchange Research Initiative is inviting applications for a competitive fellowship grant to participate in the 2017 Australian Climate and Water Summer Institute, organised by a consortium of government and research organisations.
This prestigious six-week event offers around 15 of the most talented students and early career researchers in Australia and New Zealand a unique opportunity to work closely with peers and experts from academia and government agencies to enhance climate and water information and its practical applications. Successful applicants will have an affinity with climate and water issues but can be from a variety of relevant technical backgrounds.
The Summer Institute will take place in Canberra in two phases: a two-week 'boot camp' from December 11-23, 2017, followed by a four-week project execution phase from January 7 – February 2, 2018. During the boot camp, fellows will obtain a deeper understanding of the role and workings of different government agencies and receive intensive training and mentoring to help them undertake their project. During the following four-week project period, fellows will collaborate intensively to develop an application or improvement to data services and analysis tools from the Summer Institute partners.
Benefits
There are so many benefits for applicants. Among others, participation will allow you to:
Collaborate and build long-term relationships with peers from across the country;
More deeply understand the role of government agencies and research organisations;
Visit or even be embedded in these organisations to experience working there;
Meet and be mentored by Australia's most prominent researchers and practitioners;
Receive intensive training in cutting-edge climate and water data and tools;
Take on an ambitious challenge with a national profile;
Have the chance to write up your research into a peer-reviewed publication;
Gain valuable team working experience and understand the contribution different disciplines make;
Fully appreciate the pathway from technology to better decision making.
Costs
Fellows selected to participate in the Summer Institute will be provided with dorm-style lodging. The accommodation has shared bathroom, kitchen and living areas;
In addition, fellows will receive a scholarship that includes a living allowance of $20 per day and the costs of return travel for the two Summer Institute periods;
Home advisors are strongly encouraged to actively participate in the Summer Institute, and financial support to cover their travel and accommodation expenses is available. Home advisors are often thesis or project supervisors, but other supervisors or staff can also act as an advisor.
Eligibility
Applications will be accepted from current and incoming graduate students (including Masters, Honours and PhD students) and post-doctoral researchers, research assistants or employees from a relevant organisation within three years of graduating with their PhD;
Applicants must be affiliated with an Australian or New Zealand university or other relevant organisation and be citizen or resident (including holders of a study visa);

To take part in the Summer Institute, fellows will need to be able to reside in Canberra for the duration of the program;

Successful applicants will have an affinity with climate and water issues but may be from any relevant technical background. Examples include IT, remote sensing, GIS, civil engineering, physics or mathematics as well as environmental or earth sciences.
Application
You can start your submission here.
Applications must include:

A statement of interest explaining why you would like to participate
A one-page CV
Relevant academic transcript, and
Supporting Letter of Endorsement from a home faculty advisor explaining why you are well qualified and how the experience will benefit your research.
For more information, visit Australian Climate and Water Summer Institute.