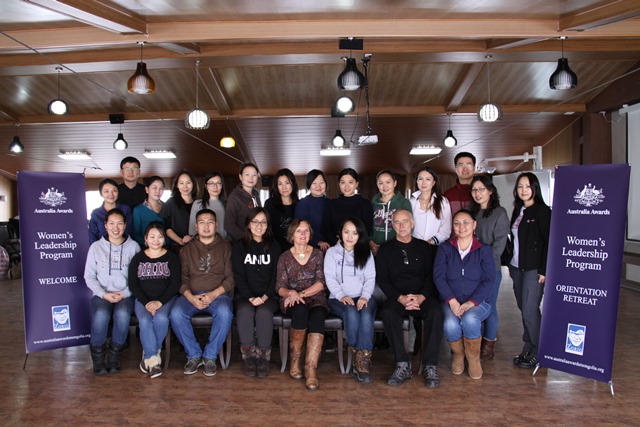 Zorig Foundation Women's Leadership Program 2018
Deadline: August 31, 2017
Applications are invited for the Zorig Foundation Women's Leadership Program 2018. The Women's Leadership Program (WLP) is a new initiative supported by the governments of Australia and Mongolia. WLP aims to improve leadership opportunities for women graduates when they return from studying in Australia.
The program is designed for Australia Awards alumni to enhance their abilities to compete equally in the workplace regardless of gender, and help them advance to become the next generation of Mongolian leaders. Managed by Zorig Foundation, WLP provides a comprehensive leadership and development program for twenty men and women alumni over an eight month period.
Participants have the opportunity, and receive support in, the designing and implementation of personalized community development projects, addressing issues close to their hearts. WLP is an important part of the Australian Government's development support to Mongolia, delivered by its Department of Foreign Affairs and Trade.
Program Outcome
Increase the leadership and decision making skills of male and female alumni;
Support male and female alumni to gain a broader and deeper knowledge of issues that are important to the future of Mongolia;
Support male and female alumni to improve their opportunities to contribute to and influence the future of Mongolian society;
Support male and female alumni to establish and develop expanded, and diversified personal and professional networks
Support male and female alumni to develop links between Australia and Mongolia;
Support male and female alumni to gain a deeper understanding of gender equality, particularly as it relates to leadership.
Eligibility
Ideally, a candidate must
Be a graduate of Australian Development Scholarships or Australia Awards (Australia Leadership Awards Scholarships graduates cannot apply because they have benefited from leadership activities as part of their awards);
Be currently employed (self-employed alumni and women returning from maternity leave during the program are eligible)
Be willing to commit to 8-months of the program;
Be willing to participate in follow-up monitoring of the program;
Demonstrate a willingness to strengthen their understanding of gender issues in Mongolia, and commit to supporting both men's and women's leadership;
Demonstrate a supportive workplace and family environment to undertake the program;
Be seeking to improve their leadership and decision-making skills.
Application
To apply, complete the online application form before 18:00pm on August 31, 2017
The following materials are required for complete application:

Statement of Purpose: This statement of 500 – 1000 words should explain your reasons for applying to the WLP – personal expectations from the program, previous leadership achievements and your future career plans after completion of the program. The statement should also discuss key community issues that you are willing to address when implementing a community development project.
Curriculum Vitae or Resume
Letter of Recommendation.
For more information, visit Zorig Foundation Women's Leadership Program.