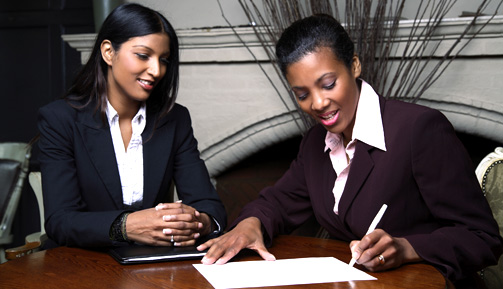 African Development Bank Young Professionals Program (YPP) 2018
Deadline: September 11, 2017
Applications are open for the African Development Bank Young Professionals Program. The Young Professionals Program (YPP) is a three year leadership opportunity that offers you a platform to build an exceptional and fulfilling career in the Bank. This development program spans 36 months and is structured under the Young Professionals Learning Academy. It is delivered in batches of 6 months each, to deepen knowledge and build technical and leadership skills necessary for future roles.
As a Young Professional, you will work on programs that cover the continent and be at the forefront of exciting Bank initiatives that are shaping Africa's future. The program will prepare you to be a development professional with a notable impact. The learning will immerse you into different functional areas of the Bank where you will have hands-on experience in projects and various work assignments. Partnerships with experts from recognized institutions support us to deliver training such as leadership development.
Do you have passion and commitment to development of Africa? Outstanding academic and professional achievements? A commitment to engage in crucial issues in Africa's development? Do you wish to make a difference, be part of something bigger than yourself and explore your leadership potential? If yes, you are the one we are looking for.
YPP Support Mechanisms:
Coaching: During rotations, your coach will identify development areas for you in your current role.
Mentoring & Sponsoring: Mentors &Sponsors will be selected from Vice-Presidents and Directors depending on the different domains that the Mentees wish to evolve This Program will also help build women in leadership which is a priority for the Bank. Through mentoring and sponsoring, the Talent Councils will identify YPs who need to be fast tracked for the succession plan for VPs and Director' positions, decide on the projects to be conducted.  There is a need to define implementation guidelines: TORs, work plan, etc.
A "Buddy-System": You will be assigned a "Buddy" from the previous YP cohort, who will serve as a source of information and support during your  familiarization with the Bank and country of assignment.
YPP Coordination Team: the YPP team is dedicated to the recruitment, training, performance evaluation and rotation management of the YP cohorts to ensure their successful completion of the Program.
YP Liaison Team (YPLT):  two representatives are selected from the YP cohort and  serve as active link between all YP cohorts and the YPP Coordination team in the HR Department.  The YPLT serves one year and also sits on the YPP Steering Committee.
Eligibility
Be a citizen of a regional or non-regional AfDB member country
Be 32 years of age or younger by 31st December, 2017
Possess a Master's degree or equivalent in any discipline that is relevant to the business of the Bank, with outstanding academic credentials
Have at least 3 years work experience in the areas related to our high priority areas (Hi-5s).
Demonstrable on-the-ground/hands-on  experience on the African continent and/or in other continent's developing countries
Have passion for  Africa's Development
Demonstrate strengths in leadership including leading others
Able to leverage knowledge, share and coach others
Effectively work in teams with adaptability to a diverse environment
Strong analytical skills, an entrepreneurial drive,  results-orientation and problem-solving capability
Business Acumen and innovation mindset.
Be proficient in the Bank's working languages, either English and/or French.
Have skills that enable you work in a digital environment and embrace technology as it evolves
Be willing to live in Abidjan, Cote d'Ivoire the Bank's Headquarters, and travel to undertake country assignments.
Application
To apply, submit your application.
If selected, you will receive an official offer in writing and are expected to report for duty in February 2018.
For more information, visit AfDB Young Professionals Program.