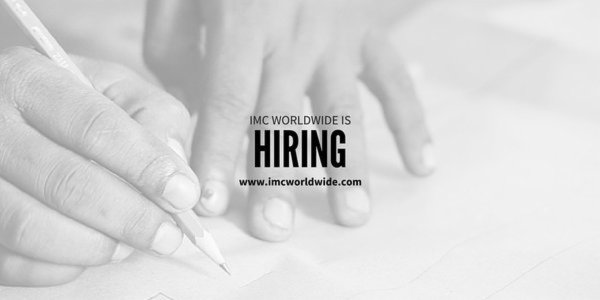 Hot Job: Human Resources Officer/Advisor Needed at IMC
Deadline: September 11, 2017
Have you been working in HR and are now looking for your next career move? Do you want the opportunity to work with a committed and talented team who work hard to deliver outstanding results? Do you want to work in an enviable culture? Then apply to become Human Resources Officer/Advisor at the IMC in the United Kingdom.
IMC is looking for a committed, professional and supportive individual to join IMC, working closely with HR colleagues to deliver the HR strategy. You will provide professional advice and support to managers and staff on all aspects of people management. You will advise on a full range of HR activities including policies and procedures, terms and conditions of employment, absence management, recruitment, retention, performance management, employee relations, employee reward, learning and development and internal communications.
Main Responsibilities
Support the HR Manager with all areas of HR to support the HR strategy and add value to the business;
Take a lead in day-to-day operational activities with HR support and advice;
Lead the recruitment and selection process for permanent staff from advertising through to appointment;
Support Managers and staff with HR queries and advise accordingly;
Keep up-to-date with Employment Law;
Monitor absence data in line with policy and act as appropriate;
Support the HR Assistant in keeping the HR software up-to-date and making advancements where possible;
Assist with research for new policies and HR policy updates;
Help with HR projects/ other ad hoc work when necessary;
Liaise with Finance regarding HR payroll paperwork;
Take notes at meetings when necessary;
Help IMC fulfil its duty of care responsibilities;
Support and assist the HR Manager generally as directed and also liaise with the HR Assistant.
Salary
Salary range from £28,000 to £32,000 per annum depending on experience.
Other Benefits
Buying and selling of annual leave scheme, health cash plan scheme, life assurance scheme, Company contributory pension scheme, childcare vouchers and cycle to work scheme. IMC also supplies free refreshments and fruit, and there is a dress down day every Friday;
There is also a non-contractual bonus system payable annually depending on performance.
Eligibility
Open to Professionals in Human Resource Management who are willing to take up a permanent position in the United Kingdom.
Application
Please submit your CV and covering letter to [email protected] explaining clearly why you are interested in this role and working for IMC, the skills and experiences you can bring to it, and how your experience meets the person specification;
The closing date for applications is Monday, September 11, 2017 at 9 am;
First interviews will be held on Wednesday, September 20 and second interviews on Tuesday September 26.
For more information, visit Job at IMC.