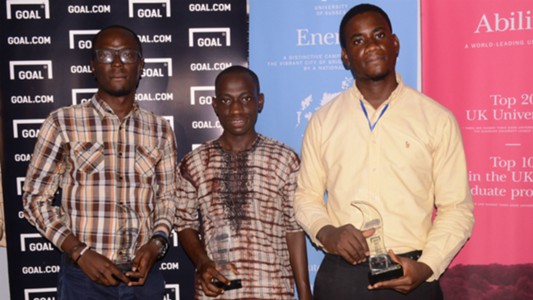 Goal.com/University of Sussex #WritingGamesNG Essay Competition 2017
Deadline: September 11, 2017
Nigeria's biggest football website, Goal.com, and the University of Sussex are welcoming entries from suitably qualified candidates for the #WritingGamesNG 2017 essay competition. Leading up to the 2018 FIFA World Cup, the title of this year's competition is: "Making Nigerian football attractive in a digital age". The competition is created to spur young Nigerians to write using football as a vehicle to explore their imagination.
The #WritingGamesNG competition is open to two categories of entrants this year:
Category 1, sponsored by Goal.com and the University of Sussex, is for final year undergraduates of Nigerian higher institutions and NYSC personnel across the country;
Category 2, sponsored by the Study Group, is for final year secondary school students and seniors in sixth form colleges from all over the country.
Prizes
Category 1

Gold Medal – N100,000 Naira and £500 #WritingGamesNG bursary for the University of Sussex MA in Creative and Critical Writing (2018 entry)
Silver Medal – N50,000 Naira
Bronze Medal – N25,000 Naira

Category 2

Gold Medal – N75,000 Naira
Silver Medal – N50,000 Naira
Bronze Medal – N25,000 Naira
Eligibility
Applicant must be a final year student of a Nigerian university or a final year student in a secondary school or a current NYSC personnel. IDs will be presented alongside entries;
By participating, entrants agree that their names, profiles and images can be used for publicity purposes for the competition.
Application
All entries may be sent to [email protected] Only entries sent to this email will be accepted;
Entries must be between 500-750 words and will be judged on the originality of ideas and creative solutions for the topic;
Winners will be announced on September 18, 2017, via the Goal website.
For more information, visit #WritingGamesNG Essay Competition.