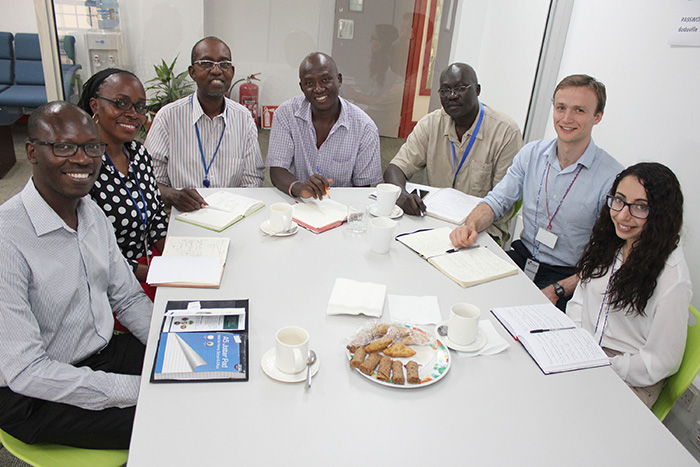 UK-Kenya Food Security Workshop 2017 in Nairobi (fully-funded)
Deadline: September 1, 2017
Call for application is ongoing for early career researchers to participate in the UK-Kenya Food Security Workshop 2017. Under the Researcher Links scheme offered within the Newton Fund, the British Council, together with University of Leicester and University of Nairobi, will be holding a workshop on the theme Strengthening Food Security through Integrated Earth Observations & Ecological Assessments of Ecosystem Services in Kenya from November 26-30, 2017.
The workshop will provide a unique opportunity for sharing research expertise and networking. During the workshops early career researchers will have the opportunity to present their research in the form of a poster/short oral presentation and discuss this with established researchers from the UK and Kenya. There will be a focus on building up links for future collaborations and participants selected on the basis of their research potential and ability to build longer term links.
The workshop is being coordinated by Prof Heiko Balzter, University of Leicester (UK) and Dr Faith Karanja, University of Nairobi (Kenya), and will have contributions from other leading researchers.
Cost
Organizers will cover the costs related to the participation to the workshop, including: travel (both international and local), accommodation and meals;
Costs for the visa will be covered; however participants will be responsible for making all the necessary arrangements.
Eligibility
Applicants must be Early Career Researchers. Early Career Researchers are defined as holding a PhD (or having equivalent research experience and having up to 10 years post-PhD research experience. They are equivalent to the 'Recognized Researcher' and sometimes 'Experienced Researcher' categories in the EU framework for researchers' careers;
They must have a research or academic position (a permanent post, research contract, or fellowship etc) at a recognized research institution either in the UK or in Kenya;
Up to six (six) sponsored participants from industry, government of civil society sectors will be considered;
Selected applicants are expected to attend all sessions of the workshop.
Application
Applicants should download the Researcher Links application form and submit it to [email protected].
All applicants will be informed about the outcome of their applications by September 15, 2017. Selected participants will be sent details about travel, accommodation and other information about the conference by September 30, 2017.
For more information, visit UK-Kenya Food Security Workshop.