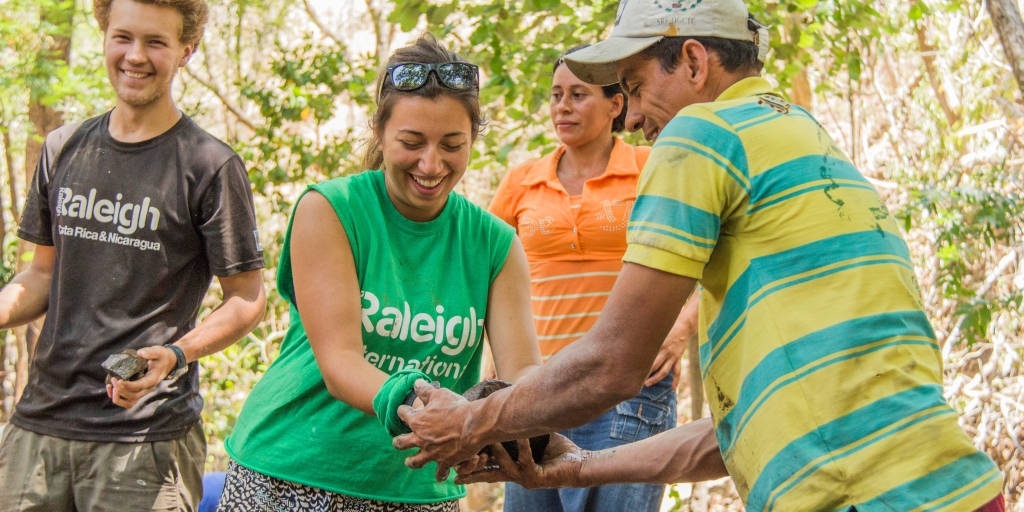 Apply to Become Volunteer Coordinator at Raleigh International in London
Deadline: September 3, 2017
Are you passionate about your Raleigh experience and want to pass on your enthusiasm to other volunteers? A great opportunity is currently available within the Volunteer Delivery team to support Raleigh participants with preparations for their upcoming ICS placements.
The Volunteer Coordinator role works as part of a team to support the delivery of the volunteer pre-departure journey. This involves providing a high level of customer service and support to ensure that every volunteer completes the necessary administrative processes and training and is engaged with Raleigh's mission and vision. The role would suit someone who has first-hand experience of a Raleigh ICS placement or expedition and who is keen to support and facilitate others to participate in sustainable development projects.
Salary
Between £20,253 – £21,354 pro rata
Eligibility
Applicants should
Be enthusiastic and energetic with a 'can do' attitude
Have experience of working in busy customer service or administration roles and providing high quality customer service
Have ability to work constructively and collaboratively with others to achieve success;
Have well-developed interpersonal and communication skills with people and organisations from different backgrounds, cultures and nationalities;
Be resilient and able to work well under pressure;
Adaptable approach to problem-solving;
Have ability to work autonomously and without close supervision;
Have excellent organisational and time management skills;
Have excellent attention to detail;
Ability to maintain confidentiality;
Experience of fundraising or supporting others with fundraising;
Language – fluent in oral and written English;
Possess strong IT Skills (CRM databases, Microsoft Office);
Be available to travel and work on weekends and outside normal hours as required;
Have understanding, commitment and passion for Raleigh's work
Other Desirables are:
Has participated in Raleigh ICS or a Raleigh Expedition
Experience of supporting or managing volunteers
Previous experience of mentoring or engaging with the 18-25 audience
Experience of facilitation or delivering training
Knowledge and/or experience of social media platforms and their use as part of an overall communications engagement strategy;
Other languages, especially Spanish.
Application
Please send a copy of your CV and a covering letter to [email protected] with the subject title 'Volunteer Coordinator';
The covering letter should address how you meet the person specification and essential skills required. All applicants must have the right to work in the UK, unfortunately Raleigh International cannot sponsor any visas.
For more information, visit Volunteer Coordinator at Raleigh International.