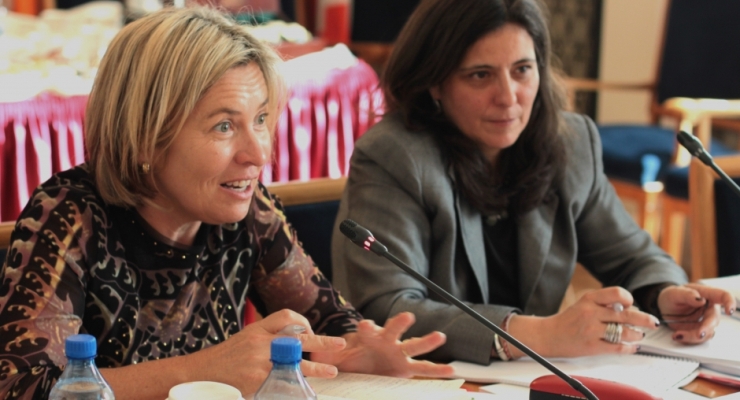 Call for Experts on Human Rights Education 2017-2018
Deadline: September 5, 2017
The European Youth Forum is looking for one expert on Human Rights Education to represent the YFJ in the Expert Group on Human Rights Education managed by the Estonian E+ YIA National Agency. 'Youth for Human Rights!' is a networking project of eight different Erasmus+ National Agencies of the European programme Erasmus+: Youth in Action.
This project aims creating a transnational group of experts to support the networking project in producing educational concepts, modules and a training plan, which would suit both European and national contexts on the topic of Human Rights Education. The expected output of the expert group is to develop the following training formats as well as related tools and resources based on research input provided to the expert group:
Training of Trainers
Training of YouthWorkers
Training of Erasmus+ NA staff
Educational resources and tools
Cost
Travel and accommodation costs will be covered by the Estonian E+ YIA National Agency
Eligibility
Applicant should
Be a member of the YFJ Expert Group on Education (Mandatory);
Have experiences in the design and practice / implementation of human rights education;
Possess knowledge of the political dimensions of human rights and of YFJ position on the topic of (Human Rights) Education;
Have ability to make comprehensible and adaptable proposals to the project;
Have ability to draft training concepts, modules, recommendations;
Have ability to prepare and present papers;
Have ability to share experiences and expertise;
Be available to travel and attend all meetings of the Expert Group.
Application
NOTE: The selected representative will represent the Youth Forum in this expert group and is expected to report back on its workings. The selected representative is expected to attend the three (3) meetings of the Expert Group. Meetings will usually take 3 days (+ travel). The first meeting will take place from October 23 – 25, 2017 in Riga, Latvia, the second one in January 2018 in Paris, France and the third one in March 2018 in Riga, Latvia again.
For more information, visit Expert Group on Human Rights Education.