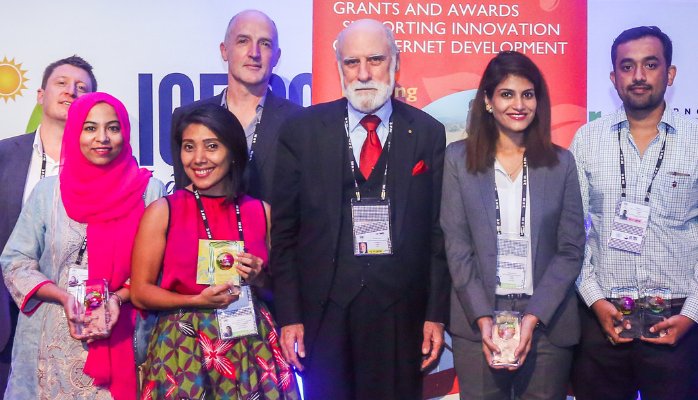 Open Call for Internet for Development Grant proposals 2017 (Up to 30,000 AUD)
Deadline: September 15, 2017
The Information Society Innovation Fund (ISIF Asia) has launched calls for the Internet for Development Grant proposals. The Internet for Development Grant will support the scaling-up of an innovative Internet-based solution to development issues.
ISIF is a grants and awards program empowering communities in the Asia Pacific region to research, design and implement Internet-based solutions for their own needs, placing particular emphasis on the positive role the Internet has in social and economic development in the region. ISIF Asia offers support through competitive grants and awards processes as well as offering support for a range of capacity building opportunities for selected recipients. Applications areas such as women and girls in IT, diversity and inclusion, access provision, utility services, devices, IoT, IPv6, privacy, democracy enhancement, open data, economic empowerment, poverty alleviation, health and education will be considered by the Selection Committee. Innovation and a development focus must be an integral part of the project proposal.
Benefits
Applicants can apply for up to 30,000 AUD based on a project proposal that includes a realistic timeframe and a detailed budget.
For 2017, one grant under the Internet for Development category will be allocated.
Eligibility 
Project proposals and award nominations from Asia Pacific-based organizations will be considered.
Applications from the public, private sector, academia (such as universities or research and development institutions), non-profit and social enterprises are welcome to all categories.
Individuals are ONLY eligible for the Internet Operations Research Grants.
Applications must be aligned with ISIF Asia program objectives, eligibility criteria, and administrative guidelines.
Selection Criteria
Grant applications accepted for full review will be scored by all Committee members based on selection criteria. View the full list of selection criteria here.
Application
Before applying, please ensure you have read the application guidelines and are qualified.
Project proposals must be submitted through the relevant online application form.
Grant applications received by email will not be processed.
For more information, visit Internet for Development Grant.