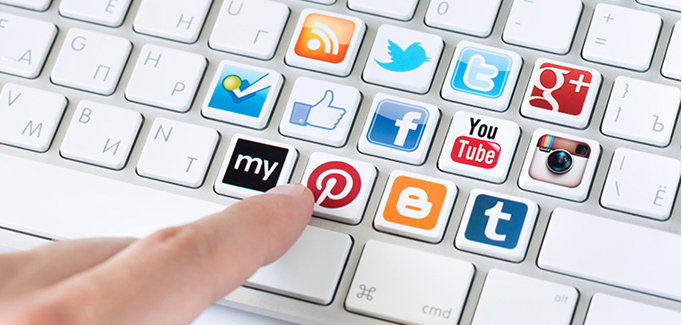 Hot Job: ARIJ Needs an Online Community Manager
Deadline: September 15, 2017
Arab Reporters for Investigative Journalism (ARIJ) is looking for a talented, self-starter and motivated individual to work as its Online Community Manager to help manage its social media accounts. The Online Manager will be responsible for creating, editing, aggregating, and translating text and visual content, managing posts and responding to followers. You will promote ARIJ's brand as a watchdog journalism organization, bring more viewers to its social media handles in the Arab world and beyond, and help achieve its digital marketing goals.
They expect the manager to be up-to-date with the latest digital technologies and social media trends. They are looking for a learner with keen communication skills and the ability to work independently and on a team.
ARIJ was set up in Amman in 2005 to promote investigative journalism among journalists, editors, professors and students in Jordan, Syria, Lebanon, Egypt, Syria, Iraq, Yemen, Tunisia, and Bahrain. ARIJ has trained more than 1,600 journalists and helped some 300 journalists produce hard-hitting print and video investigations that promoted accountability and transparency.
Responsibilities
Work with the editorial content team, understand editorial processes and provide timely social media support.
Maintain an editorial calendar and plan specific, timely marketing campaigns (i.e. World Press Freedom Day, etc.)
Research influencers, hashtags and draft headlines to help expand the reach of our social media efforts.
Respond to social media messages quickly and engage in the comment section.
Assist with Facebook Live and other social media interviews and visual productions.
Curate, translate and aggregate investigative journalist from different platforms and present it in an engaging social media format.
Work with ARIJ's multimedia team on videos that promote ARIJ's stories and graphically powerful image cards
Generate in-bound traffic.
Provide the managing editor with key learning summaries as needed.
Follow social media trends and best practice recommendations.
Attend events, in and outside Amman to provide social media support.
Benefits
ARIJ believes its employees are its real assets. ARIJ is keen on offering a comfortable work environment that helps unleash the potentials of its staff members. Working for ARIJ opens up a new horizon of connections and relations regionally and internationally. The organization offers generous salaries, premium health insurance, annual vacation, sick leave, holidays and occasional annual bonuses.
Eligibility
Applicants should have a B.A, in journalism, digital marketing, communications, or other related fields, or equivalent experience;
Minimum of 5 years experience in journalism and social media, or three years with an M.A., in one of the above-mentioned fields;
Excellent command of After Effects, Photoshop, and Adobe Premier Pro;
Well-versed in nuances of visual content for social media. Able to create engaging visual content in line with ARIJ's mission and vision  in order to draw attention and increase engagement rate and traffic to the website;
Excellent Arabic language proficiency is a must. English language proficiency is a plus
Application
Please send your CV to [email protected] before September 15, 2017. ARIJ will ask for professional portfolios and contact eligible applicants for a series of interviews.
For more information, visit Online Community Manager Job at ARIJ.