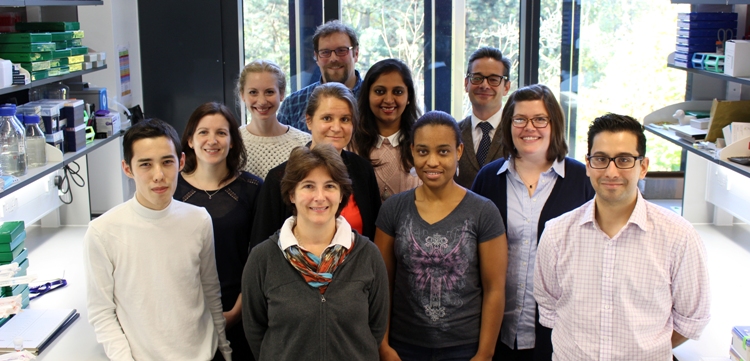 Call for Proposals: MAVA Foundation Intergenerational Leadership Programme 2017-18
Deadline: September 29, 2017
The MAVA Foundation is launching a call for proposals to develop and implement a tailor-made intergenerational leadership programme. As MAVA will phase out of its funding to all partners by 2022, this new programme will be a key component of its strategy, building institutional resilience within MAVA partner organisations by supporting the professional development of young talents. MAVA is looking for the organisation, or consortium of organisations, that will develop and implement this innovative programme to the tune of CHF 3 million over the next 4 years.
MAVA Foundation is a family-led, Swiss-based philanthropic foundation with an exclusive focus on the conservation of biodiversity. MAVA is active in 4 programmes: Mediterranean Basin, Coastal West Africa, Sustainable Economy and Switzerland. With these programmes, MAVA supports around 150 partners for a total annual budget of 70 million CHF.
The MAVA Foundation launched its 2016-2022 strategy, which will be its last strategic cycle. During this last strategy, MAVA focuses its efforts and concentrates its resources on key priorities per programme, with a greater emphasis on funding broader clusters of projects which are delivered by communities of partners working together.
Grant
One grant will be awarded to one recipient or one consortium of recipients for the maximum value of CHF 3 million for 4 years of activity (up to June 2022) – Indicative figures: Leadership Program: 600,000 CHF/year and Small grants 150,000 CHF/year;
Staff time during the development phase (Phase 1: November 2017 – February 2018) will be funded by MAVA outside of this budget and must be included in overall budget of the proposal.
Eligibility
Applicants are required to be:
A legal entity like a non-profit-making organisation such as civil society organisations, including non-governmental, non-profit organisations and independent foundations, community-based organisations, universities, and networks thereof at national, regional and international level; or a consulting firm;
Proficient in English and French.
Given the diversity of actions to implement, MAVA Foundation also welcome applications from consortiums of organisations (with a clearly identified leading organisation).
Evaluation Criteria
Proposals will be evaluated based on the following:
Comprehensive: The proposal is designed to build leadership and collaborative skills to address young talent development in MAVA partners and to ensure that MAVA's partner organisations offer the right conditions for young leaders to be able to emerge and develop professionally.
Relevant: The proposal demonstrates the applicants' strong and long practical experience in strengthening young professional's leadership development, not necessarily in nature conservation field. Working experience and knowledge in MAVA regions will be a plus.
Pioneering: The proposal is centred on: a) curriculum and education/training programme design that reflects international best practice for supporting leadership development but is targeted to address local challenges; b) innovative strategies to engage senior professionals and encourage them to nurture young talent; c) methods of instruction and learning that are innovative and participatory.
Inspiring: The proposal includes an emphasis on sharing learning/lessons learned from this dual approach for creating further opportunities to better engage with senior managers when working on supporting development of young professional leadership.
Catalytic: The proposal will create opportunities for the young professionals by being part of a broader network of international professionals.
Application
Applicants are invited to consult the Call 'MAVA Intergenerational Leadership Programme – Development & implementation' which is available in English.
Applications should be submitted in English using the MAVA Foundation Concept Note Template.
Applications can be addressed to [email protected]
For more information, visit MAVA Foundation Intergenerational Leadership Programme.