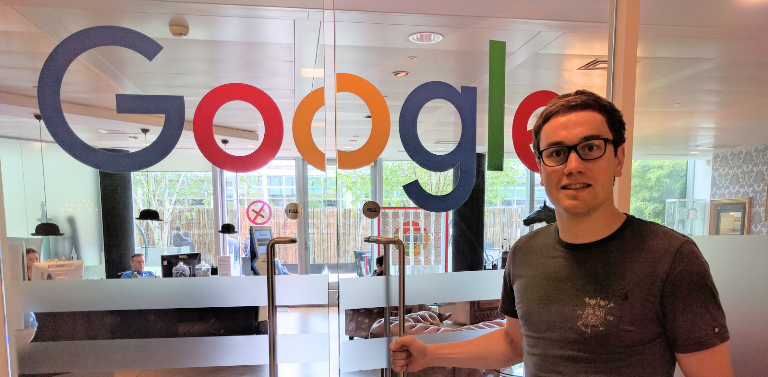 Google Software Engineering Intern Needed for Winter 2018
Deadline: September 26, 2017
Do you have a solid foundation in computer science? Are you a PhD holder? Then apply to be a Google PhD Intern Software Engineer. Google is looking for people who can bring new perspectives and life experiences to their team. Software Engineers at Google are researchers and developers who yearn to create and implement complex computer science solutions.
Google is an American multinational technology company that specializes in Internet-related services and products. These include online advertising technologies, search, cloud computing, software, and hardware. Google engineers develop massively scalable, distributed software systems and also collaborate on multitudes of smaller projects that have universal appeal – requiring awareness and comprehension of the latest research in the field. Google focuses on being a collaborative, global organization consisting of engineers with the highest levels of technical depth, programming skills and a keen eye for quality.
Responsibilities
Research, conceive and develop software applications to extend and improve on Google's product offering.
Contribute to a wide variety of projects utilizing natural language processing, artificial intelligence, data compression, machine learning and search technologies.
Collaborate on scalability issues involving access to massive amounts of data and information.
Qualifications
Minimum Qualifications:

Currently pursuing a PhD degree in Computer Science or related technical field.
Must be currently enrolled in a full time degree program and returning to the program after the completion of the internship.

Preferred Qualifications:

Implementation skills with one or more general purpose programming languages including but not limited to: Java, C/C++, C#, Objective C, Python, JavaScript, or Go.
Research experience in Algorithms, Architecture, Artificial Intelligence, Compilers, Database, Data Mining, Distributed Systems, Machine Learning, Networking, or Systems.
A solid foundation in computer science, with strong competencies in data structures, algorithms, and software design.
Application
Fill in the application form online.
You will be required to submit your resume.
Applications will be accepted until September 26, 2017 at 11:59 pm PT
Note: By applying to this position your application is automatically submitted to the following locations: Kirkland, WA, USA; Seattle, WA, USA; Mountain View, CA, USA; New York, NY, USA.
For more information, visit Google Careers.