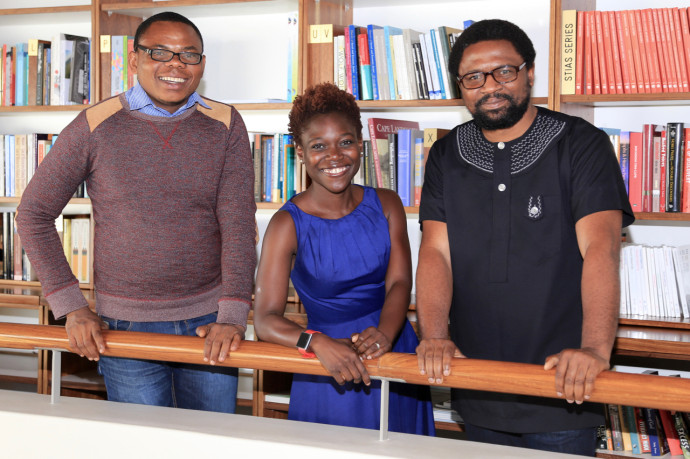 STIAS Iso Lomso Fellowships for Early Career African Researchers 2017
Deadline: November 15, 2017
Applications are open for the Iso Lomso Fellowships for Early Career African Researchers. Iso Lomso Fellowships provide an exceptional early career opportunity for Africa's brightest minds in academia. Iso Lomso means 'the eye of tomorrow' in isiXhosa: seeing towards the future, laying the foundations for tomorrow. It aims to boost the careers of some of the brightest minds in African academia.
Early career African researchers who have completed their doctoral studies during the preceding seven years are invited to apply for the Iso Lomso fellowship. For the 2017 call at least five candidates will be awarded a three-year fellowship.
Fellows will spend various periods of residency at the STIAS Wallenberg Research Centre in Stellenbosch to pursue their research projects. They will also receive support to attend international conferences, convene workshops, and visit sister institutes for advanced study elsewhere in the world.
Benefits
Iso Lomso Fellows will enjoy:
a three-year attachment to STIAS during which time they may spend a total of ten months in residence at STIAS to develop and pursue a long-term research programme;
the possibility of a residency at a sister institute for advanced study in North America, Europe or elsewhere;
funding to attend up to three international conferences or training workshops anywhere in the world;
support to convene a workshop with collaborators at STIAS;
lecturer replacement subsidy for the fellow's home institution during residency periods.
Eligibility
The programme is aimed at African scholars who have obtained a doctoral degree within the preceding seven years and who hold an academic position at a university or research institution anywhere in Africa.
Candidates should have established a research programme and have completed a post-doctoral fellowship or equivalent post-PhD programme.
All disciplines are considered.
Application
Download the applications documents of the 2017 call below:
Download the Iso Lomso Call for Applications 2017
Download the Iso Lomso Application Form 2017
For enquiries, contact the STIAS Programme Manager, Dr Christoff Pauw at [email protected], tel. +27 21 808 9331.
For more information, visit Iso Lomso Fellowships.