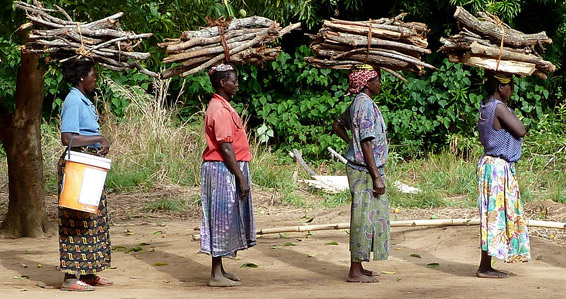 St Andrews Prize for the Environment 2018 ($100,000 Prize for the Winner)
Deadline: September 29 2017
The 2018 St Andrews Prize for the Environment is now open for entries. The Prize is a joint environmental initiative by the University of St Andrews in Scotland, and independent exploration and production company, ConocoPhillips. The primary objective of the Prize is to find innovative solutions to environmental challenges across the world. The solutions should be practical, scalable and able to be replicated in other places, combining good science, economic reality and political acceptability.
Recognising significant contributions to environmental conservation, since its launch in 1998 the Prize has attracted 5,200 entries from around the world and donated $1.67 million to environmental initiatives on a wide range of diverse topics including biodiversity, sustainable development, urban re-generation, recycling, health, water and waste issues, renewable energy and community development. The submissions for the Prize are assessed by eminent Trustees from science, industry and government.
The Prize offers people from all backgrounds around the world the chance to help transform their environmental ideas into reality and provides a network of connections and support. Applications are invited from individuals, multi-disciplinary teams or community groups for this annual prize.
The Prize
The award includes:
$100,000 USD for the winner and
$25,000 USD for each of the other two finalists.
Eligibility
Be related to sustainable development and be aligned with the UN Goals for Sustainable Development – explain the alignment.
Be related to community progress allied with smart and innovative development and use of the earth's environmental resources from air, land and sea.
Be replicable from one geographic area to another and ideally be scalable in size.
Have a clearly defined need for funding that will make a step change to the applicant's aims.
Have the ability to inspire others in the field.
Contribute to the global pursuit of sustainability in the short to long-term.
Selection Criteria
Originality
Innovation
Evidence of potential or achieved technical and/or business success
Impact on the environment
Impact on stakeholders
Wider application of your work
Application
Anyone wishing to enter the 2018 Prize should complete the online entry form on the Prize.
The shortlisted entries will be invited for a more substantial submission in January 2018. Three submissions will then be selected as finalists and they will be asked to attend a seminar at the University of St Andrews in April 2018. Following presentation of their projects in English to the Trustees and invited delegates at the seminar, the winner will be selected and announced.
For more information, visit St Andrews Prize for the Environment.