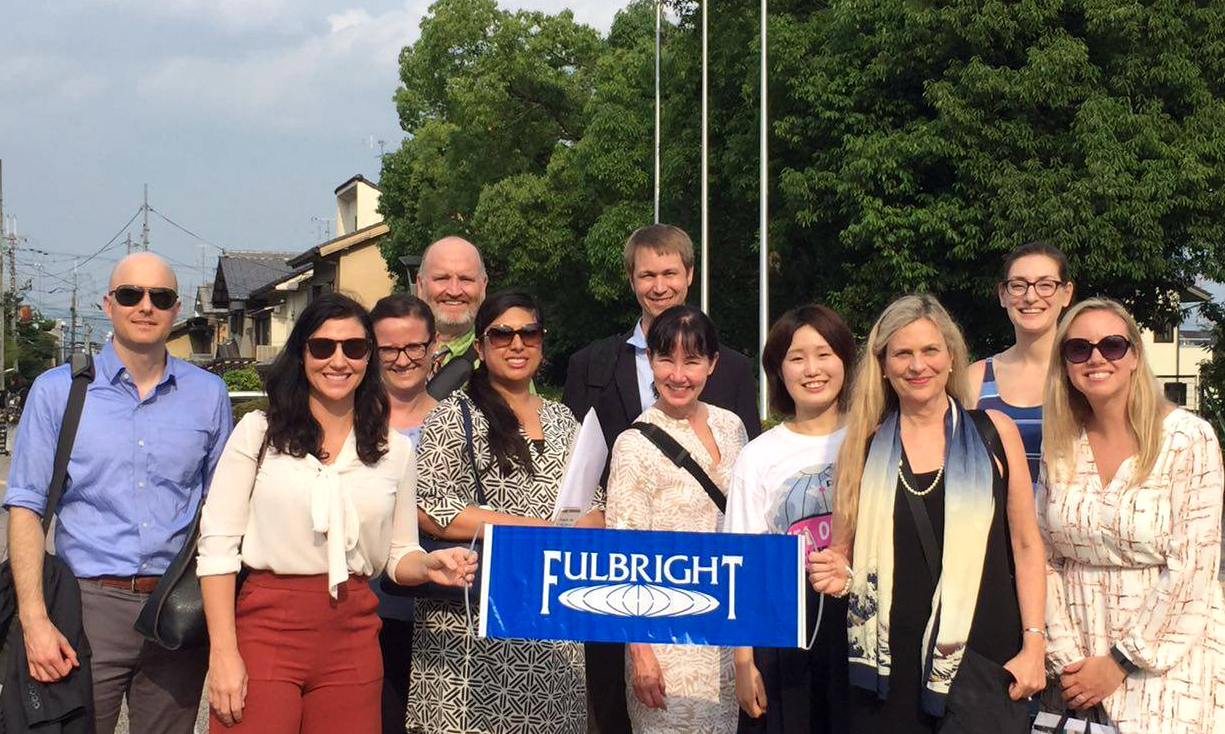 Fulbright International Education Administrators Seminars 2018
Deadline: Varies
Applications are open for the Fulbright International Education Administrators Seminars 2018. The International Education Administrators (IEA) seminars help U.S. international education professionals and senior higher education officials create empowering connections with the societal, cultural and higher education systems of other countries.
Grantees have the opportunity to learn about the host country's education system as well as establish networks of U.S. and international colleagues over the course of an intensive two week grant duration.  Grantees return with enhanced ability to serve and encourage international students and prospective study-abroad students.
Seminar Activities
Campus visits with a cross-section of universities and colleges
Briefings with faculty and administration, government officials, and leading educational experts at public and private institutions
Tours of historical and cultural sites
Benefits
All travel, accommodations and schedules are provided by the Fulbright IEA Program.
Eligibility
Applicants must meet all of the following requirements at the time of application unless specific exemptions apply.
U.S. citizenship – permanent residence is not sufficient.
Recipients of a Fulbright Scholar grant are eligible to apply for another Fulbright Scholar grant two years after the date of completion of the previous grant. (For serial or Flex grants, the two-year period begins at the end of the final grant in the series.)
Candidates who have resided abroad for five or more consecutive years in the six-year period preceding the date of application are ineligible. In this case, a period of nine months or more during a calendar year is considered to constitute a full year abroad.
Recent college graduates with limited professional experience are ineligible for consideration under the Fulbright Scholar Program.
Graduate or doctoral students seeking funding to complete their degrees are ineligible for consideration under the Fulbright Scholar Program.
Sound physical and mental health: selected candidates are required to submit a Medical History and Examination Report before their grants can be finalized.
Grants shall not authorize engagement in pastoral, missionary, or other professional religious activities.
Grants shall not authorize engagement in activities for which a license to practice medicine or nursing is required.
Applicants are required to disclose any prior convictions of a felony or a misdemeanor, including Driving Under the Influence (DUI) or Driving While Intoxicated (DWI), but excluding minor traffic violations.
Employees and their immediate families (i.e. spouses and dependent children) of the U.S. Department of State and of public or private organizations under contract to the U.S. Department of State are ineligible to apply for a Fulbright grant until one year after termination of such employment.
Current IEA Seminar Participating Countries (Click on a country for more info)
For more information, contact a Fulbright Program Officer listed within each country IEA seminar program award.
For more information, visit Fulbright International Education Administrators Seminars.