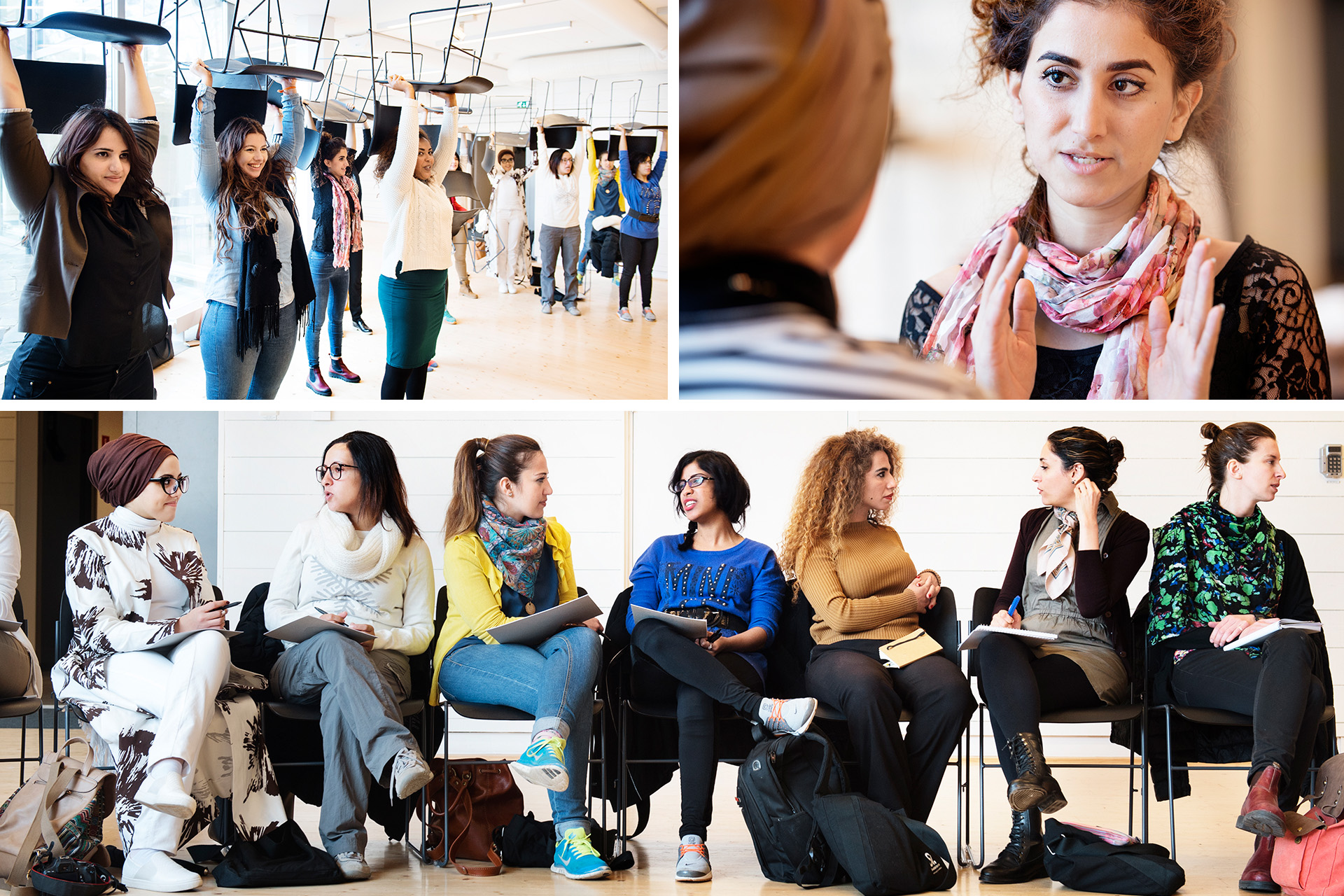 Apply for She Entrepreneurs Leadership Programme 2018 (Fully Funded)
 Deadline: October 4, 2017
Are you a woman with a vision? Do you want to develop as a social entrepreneur to lead change? Apply to a leadership programme unlike any other and take your social business initiative to a whole new level. She Entrepreneurs is a recognised leadership programme for young emerging women social entrepreneurs in the Middle East and North Africa region (MENA) and Sweden. It is based on real business experiences and collaborative learning.
Participants will learn in group from both experts within the field and from each other. She Entrepreneurs consists of seminars, workshops and interactive learning methods mixed with reflection sessions, team-building and practical exercises. Facilitators and expert mentors are available for guidance. There are also study visits and meetings with inspiring social entrepreneurs.
She Entrepreneurs is an initiative from the Swedish Institute (SI), a public agency that promotes interest and confidence in Sweden around the world. Swedish values and experiences include creating a sustainable and equal society globally. Sweden is a reputed innovation leader and gender equality role model.
Programme Details
During a total of two and a half weeks on two separate occasions, the She Entrepreneurs programme offers personal and professional development to women whose social enterprise delivers a solution for positive social change.
The programme is divided into two modules:
a two-week module in Sweden (12 – 23 March 2018)
a concluding one-week module (17 – 23 September 2018) in Sweden or another location
The hands-on and practical study programme consists of:
seminars
workshops
interactive learning methods combined with reflection sessions, team-building and practical exercises
facilitators and expert mentors are available for guidance
study visits and meetings with inspiring social entrepreneurs
Benefits
There is no fee for the programme. Travel, hotel and food expenses are covered by the Swedish Institute.
She Entrepreneurs will offer you personal and professional development.
Through the programme you will:
develop your own social business-initiative and acquire personal skills and innovative tools
build on your knowledge of business elements, from branding to risk-taking
meet other women entrepreneurs. Inspire each other and share experiences on common challenges.
emerge with a strong and active network of likeminded women who support each other in driving important changes in society.
Eligibility
You are welcome to submit your application if you meet the following criteria:
You are a woman between the age of 20 and 36
You are driven and have an ongoing business initiative aimed at positive social change through entrepreneurial principles
You are a citizen of Algeria, Egypt, Iran, Iraq, Jordan, Lebanon, Libya, Morocco, Palestine*, Sweden, Syria, Tunisia or Yemen
You have a proficient command of both written and spoken English, as well as basic knowledge of the internet and new technologies
The work on your social business must already be started and should be based and implemented in your country of citizenship or in one of the countries above.
*Palestinian ID holders, including Jerusalem ID.
Application
The call for application will be open 8 September – 4 October 2017. PLEASE NOTE that the application portal will be closed down for 48 hours during 27 – 28 September. During this time you will not be able to submit your application.
Follow these steps to submit your application:
DOWNLOAD and fill out our She Entrepreneurs Application Form 2018
GO TO application portal
UPLOAD the completed application form in English, including your contact details and the contact details of two reference persons*
UPLOAD an updated CV in English
UPLOAD a photo (not compulsory).
*They may contact the reference persons of the applicants who are selected for an interview. They accept references who speak English, Arabic and French.
Only applicants who have submitted a complete application will be considered for the programme. Due to the large number of applications that we receive, we are unfortunately not able to send personal replies to all applicants.
If you have any questions regarding the application form, please send an email to [email protected]
For more information, visit She Entrepreneurs Programme.