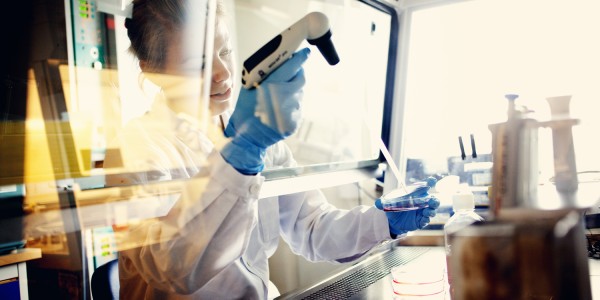 WHO-AFRO/TDR/EDCTP Small Grants for Research on Infectious Diseases of Poverty 2017
Deadline: November 17, 2017
Call for applications is ongoing for the WHO-AFRO/TDR/EDCTP Small Grants for implementation research that can cover a range of diseases. The aim of this call is to strengthen capacity for implementation research conducted through close collaboration between researchers and national disease programmes. Diseases covered include malaria, tuberculosis, diarrhea, lower respiratory tract infections, yellow fever, and neglected tropical diseases. Implementation research activities supported by this call may be complementary to those supported through other stakeholders interested in these diseases.
This call is a joint initiative between TDR, the Special Programme for Research and Training in Tropical Diseases, the European & Developing Countries Clinical Trials Partnership (EDCTP) and the World Health Organization's (WHO) Regional Office for Africa, who have a mutual interest in strengthening the capacity for health research in developing countries. The call reflects a commitment to increasing the level of implementation research in order to deliver high quality and cost-efficient health care solutions to people in resource poor settings.
Research Priorities
The focus is on the following priorities, with illustrative research areas. Note that this is not an exclusive list of submission possibilities:
Community case identification and management of illnesses including HIV/AIDS, malaria, tuberculosis, diarrhea, lower respiratory tract infections, yellow fever, and neglected tropical diseases: This includes strategies to ensure efficient case identification and management of one or many diseases, including solutions to overcome specific obstacles for efficient community case management. Proposals may address detection, compliance issues retention and treatment completion, or intervention to increase treatment completion rate.
Community involvement in the delivery of health interventions: This covers challenges associated with community involvement and participation in the delivery of public health interventions in different populations. This may include aspects such as community ownership and sustainability of the interventions, how to improve uptake of services in the communities, and how to achieve greater involvement and participation of communities in the delivery of interventions to their populations.
Grants
Up to US$ 15,000 per grant. Co-funding from domestic or other sources is encouraged
Eligibility
Only applicants from the WHO African Region eligible;
Applicants must be based in African institutions, including national tropical/communicable disease control programmes, ministries of health, academic institutions, research institutes; and non-governmental organizations;
Applications are particularly encouraged from qualified applicants who are in the earlier career stages, are women, or are from the group of least-developed countries.
Application
The completed application form should be signed by all investigators and submitted by e-mail to [email protected]
Curriculum vitae of the principal investigator (PI) must not exceed one page. It should clearly indicate the PI's affiliation and complete address (including telephone number and e-mail), as well as affiliated institution(s). The full name of the PI (with the family name underlined), sex, date of birth, nationality, qualifications and the nature of the applicant's current and previous posts must be clearly stated. The costing of the project must be included and expressed in US dollars.
Both the proposal and PI information can be submitted in English, French or Portuguese. Any applicant who does not fully complete the prescribed proposal form will not be considered for funding;
All documents (proposal, ethical approval, budget, CV) must be combined into one PDF file in the Applicant's name followed by SGS2017. For example, Dr John Smith's application should be in pdf file called: SmithJ_SGS2017.
For more information, visit WHO-AFRO/TDR/EDCTP Small Grants.