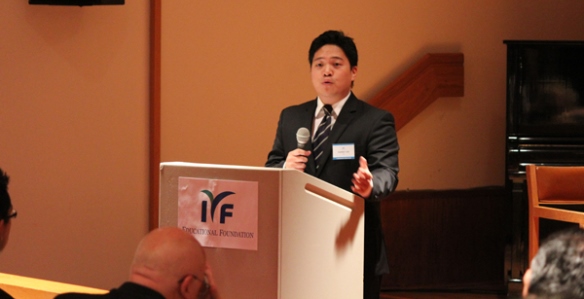 Apply: IYF Representative Needed in Americas & Caribbean Countries!
Deadline: November 30, 2017
Are you interested in youth empowerment on a country and international level? The International Youth Federation Regional Administration in Américas & Carribean has announced that applications are now open for the IYF Representative positions.
International Youth Federation (IYF), is an international non-profit youth organizations network governed by the present Statutes and the Swiss Civil Code. It is neutral politically, and non-denominational, and aims to empower youth worldwide. The IYF is a part of the United Nations Sustainable Development Solutions Youth Network, founded to oversee international youth participations, empowering youth and encouraging their engagement among the national youth associations.
The IYF Representative is a 4-year position and is a senior member of the International Youth Federation who will serve as official Representative for IYF in his/her country. The Representative provides technical and leadership to IYF Country Team (IYFCT). The primary responsibility of the Representative is to ensure successful engagement of the IYF with the youth communities at the national level.
Responsibilities
 IYF Promotion Activities:

Give presentations, remarks, and speeches at the country level.
Liaison with the government and local authorities to promote IYF values, mission, and vision.
Develop a proactive marketing strategy to ensure that all entities are aware of IYF activities with the support of Communications Officer and other country team members.
Effectively engage in youth community activities, projects, and initiatives.

Team Leadership:

IYF country team (IYFCT) comprises national volunteer officers (communications, youth, sport, women) that are responsible for facilitation of IYF activities at country level.
The Representative is responsible for establishing and leading this team to serve as a cooperative and interactive unit. Team development and leadership is, therefore, an important component of the IYFCT.

Coordination Duties:

Actively engage in Fundraising Activities, through strategic partnerships and public engagement activities and initiatives.
Coordinate member organizations/Associations accreditation at IYF, through assistance in connecting youth organizations with IYF for registration.
Liaison with donors – In close coordination with the Regional Director, the Representative will maintain close cooperation with the donor representatives in the country. She/he will work closely together to develop proposals and secure funding to ensure on-going IYF functions.

Communications Duties: 

Maintain active communication among youth organizations and other interested agencies at the national level.
Report youth achievements, success stories, youth progressing and related news to HQ press.
Provide annual report about IYF country activities, stats, member organizations.
Eligibility
Applicants must possess the following:
Representatives must be from the following countries and be a citizen: United States, Canada, Antigua & Barbuda, Bahamas, Barbados, Cayman Islands, Cuba, Dominica, Dominican Republic, Grenada, Haiti, Jamaica, Puerto Rico, St. Kitts & Nevis, St. Lucia, St. Vincent and the Grenadines, Trinidad & Tobago, Belize, Costa Rica, El Salvador, Guatemala, Honduras, Mexico, Nicaragua, Panama, Argentina, Bolivia, Brazil, Chile, Colombia, Ecuador, Guyana, Paraguay, Peru, Suriname, Uruguay, Venezuela.
18-38 years of age.
Highly interested in youth empowerment and youth issues.
Strategic planning and creative thinking ability, organizing skills, and drive for results.
Collaboration and Teamwork spirit, leadership, advocacy, engagement, and influence oriented.
Ability to lead and manage corporate strategic initiatives.
Excellent computer, internet, social media and information system skills.
Ability to interact cordially and communicate with a diverse community.
Effective oral and written communication skills in the English language.
Ability to assess and evaluate situations quickly, accurately and effectively.
Applicant should have experience leading at national level preferred in youth empowerment role, development, communications, international relations, youth studies, sport, women empowerment, youth-led organizations or another relevant field.
Application
Fill in the application form online.
For more information, visit International Youth Federation.