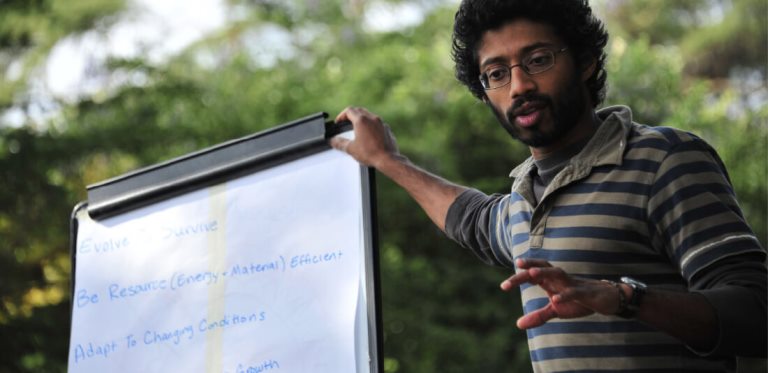 Amani Institute Post-Graduate Certificate in Social Innovation Management (Scholarship Available)
Deadline: On Rolling Basis
Are you looking for creative skills to help run your social venture? Then apply for this opportunity! The Amani Institute Post-Graduate Certificate in Social Innovation Management is about developing whole individuals who want the knowledge and practical skills required to solve today's problems and the networks to be equipped to take on social challenges.
The Post-Graduate program brings together a diverse group of 40 like-minded individuals from around the world who are committed to building the skills to create positive impact. You can choose whether you want to do the program in Brazil or Kenya. You can take part in the Social Innovation Management program even if you have a full time job or your own venture.
Benefits
Every Fellow automatically receives a 50% scholarship.
However, Amani Institute understands that the cost of the program may still be difficult for some participants. As a result, there will be limited financial aid available in extreme cases of need. Please note that any scholarship offered only covers the cost of the Program.
You will build a global network, professional experience, self-awareness, leadership capacity, and innovation skills you need to create change.
You will also think deeply about your own goals and motivations, and begin to align who you are with what you want to do in the next phase of your career.
You will partake in skills courses taught by global experts and listen to 20+ guest speakers from around the world.
You will receive individual coaching from Amani faculty and have field experience in a thriving city for innovation.
Eligibility
Applicants can be from anywhere in the world.
Applicants should hold a university degree (undergraduate/Bachelor's).
Applicant's values should align with the program's core values: Vision, Courage, Empathy, Changemaking and a Global Mindset.
Applicants should have at least two years of practical experience (either working or volunteering) in the social sector.
Evidence of commitment to social change through your personal or professional life should be visible.
As well as have a strong desire to develop yourself further both professionally and personally.
Application
Begin your application online.
For more information, visit Amani Institute.