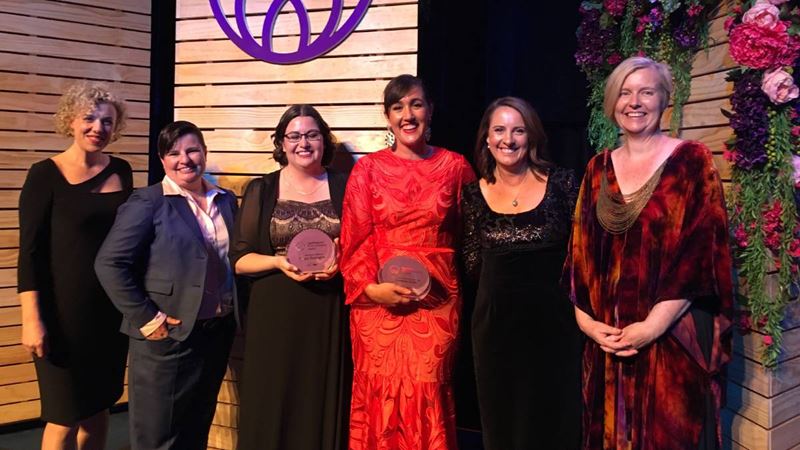 AgriFutures Rural Women's Award 2018 ($10,000 for winners)
Deadline: October 29, 2017
Applications are open for the AgriFutures Rural Women's Award 2018. This is Australia's leading award acknowledging and supporting the essential role women play in rural industries, businesses and communities. The Award provides a platform to inspire and support Australian women to use and develop their skills to benefit their industries and communities. Location is no barrier. If you want to create impact, innovate and make a difference and/or contribute to enhancing the prosperity of rural and regional Australia, then they want to hear from you.
Over the past two decades, the Award has gained a significant profile, and is recognised as a program of influence among parliamentarians, industry, media and Award alumni. AgriFutures Australia is committed to the future growth and advancement of the Award as a means of identifying, celebrating and empowering women. The Rural Women's Award is one of many AgriFutures Australia initiatives ensuring their rural industries prosper now, and into the future.
Project Focus
The project or initiative may be commercially or non-commercially focused, and must align with AgriFutures Australia's strategic priorities such as:
Innovation
Creativity
Community sustainability
Education
Productivity
Agribusiness
Regional development
Technology
Award
The $10,000 bursary is awarded to each state/territory winner, providing the financial resources to bring to life a project or initiative that will benefit rural industries, businesses and/or communities.
Eligibility
The Award is open to all women involved in rural industries, rural and regional businesses and rural and regional communities.
Women must be over the age of 18.
No formal qualifications are required.
Application
Submit your application here.
You may need to upload/submit attachments to support your application. This is very simple, but requires you to have the documents saved on your computer, or on a storage device.
You need to allow enough time for each file to upload before trying to attach another file. Files can be up to 25MB each; however, they do recommend trying to keep files to a maximum of 5MB – the larger the file, the longer the upload time.
Application Timeline
October 29, 2017: Submissions close at 9:00PM on October 29, 2017 (AEDT).
November 2017 – February 2018: Applications reviewed and short-listed. Top 8-10 applicants for each state/territory participate in phone interviews with state/ territory Selection Panels.
March 2018 – April 2018: State/territory finalists participate in face-to-face interviews with the state/territory Selection Panel. State/territory winners announced.
June 2018 – July 2018: State/territory winners participate in a three-day workshop and National Selection Panel interviews.
September 2018: AgriFutures Rural Women's Award Gala Dinner and National Announcement.
For more information, see FAQ or visit AgriFutures Rural Women's Award.