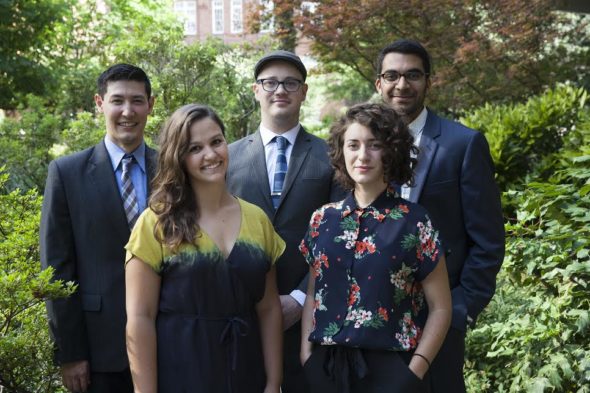 Fulbright-National Geographic Digital Storytelling Fellowship 2018-2019 (fully-funded)
Deadline: October 6, 2017
Applications are ongoing for the Fulbright-National Geographic Digital Storytelling Fellowship. The Fellowship, a component of the Fulbright U.S. Student Program, provides opportunities for U.S. citizens to participate in an academic year of overseas travel and storytelling in one, two, or three countries on a globally significant theme. This Fellowship is made possible through a partnership between the U.S. Department of State and the National Geographic Society.
The wide variety of new digital media tools and platforms has created an unprecedented opportunity for people from all disciplines and backgrounds to share observations and personal narratives with global audiences online. These storytelling tools are powerful resources as we seek to expand our knowledge of pressing global issues and build ties across cultures.
For the 2018-19 competition, the Fulbright-National Geographic Storytelling Fellowship will accept proposals to undertake an in-depth examination of a globally relevant issue. Multi-country projects will compare and contrast how an issue or set of issues is experienced across borders. Utilizing a variety of storytelling tools – including text, photography, video, audio/podcasts, public speaking, maps, graphic illustrations, and/or social media – Storytellers will share their stories, and the stories of those they meet, and publish their work on National Geographic platforms, including a dedicated program blog. Stories deemed by National Geographic to be of interest or merit may be considered for publication on other National Geographic platforms.
Cost & Benefits
Fellowship provides travel fee, stipend, medical fee, materials and reporting special allowance,
Storytellers will receive instruction in story-telling techniques, including effective blog writing, video production, photography, and other relevant training by National Geographic staff prior to their departure;
National Geographic will also provide editorial mentorship for Storytellers during their Fulbright grant period. Storytellers will provide material for the National Geographic website on a frequent and ongoing basis throughout their grant term.
Eligibility
Open to U.S. citizens of all ages and from all backgrounds;
Applications will be accepted for Fulbright-National Geographic Storytelling Fellowships in any country to which there is an active Fulbright U.S. Student Program with the exception of China. Click here to see which countries are eligible.
Applicants may come from a broad range of fields, a variety of academic and processional backgrounds, and have diverse storytelling experiences;
Candidates must have completed at least an undergraduate degree by the commencement of the program but may not hold a Ph.D. at the time of application;
The ideal candidate will have a demonstrated talent for storytelling (including but not limited to publications in print, online or multimedia platforms) and an academic or professional background relevant to their proposed project.
Application
For more information, visit Fulbright-National Geographic Digital Storytelling Fellowship.