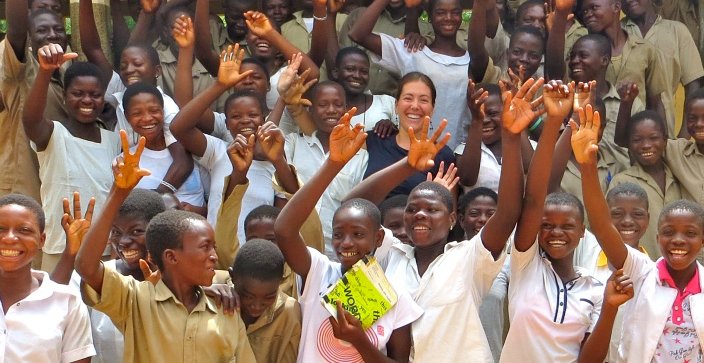 Become a Peace Corps English and Gender Education Teacher in Togo
Deadline: October 1, 2017
Are you interested in volunteering in Togo? Peace Corps is currently accepting applications from interested candidates to be volunteer English and Gender Education teachers in Togo. The Peace Corps is an independent agency within the executive branch of the United States government and Peace Corps/Togo is very proud to be one of only 10 Peace Corps posts in the world with a record of continuous and uninterrupted service.
Peace Corps Togo promotes gender awareness and girls' education and empowerment. The English and Gender Education project (EGE) was launched in 2012 to respond to needs expressed by the Government of Togo including a shortage of English Teachers and gender inequalities in the education system. The EGE project has three goals: Students increase academic success and develop critical thinking skills. Teachers teach with more confidence and effectiveness. School community members and the broader community will actively participate in their school and support gender equality and student learning.
As a teacher, you will receive training on gender challenges in your country and you will have the opportunity to implement gender-related activities that are contextually appropriate. During your service, you will look for ways to work with community members to promote gender-equitable norms and increase girls' sense of agency. As part of your work, you will also report on these efforts and their impact.
Benefits
The Peace Corps provides each Volunteer with housing and a living stipend that enables them to live in a manner similar to people in their community of service.
Upon completion of two years of service, the Peace Corps provides each Volunteer with more than $8,000 (pre-tax) to help with the transition to life back home. This money is yours to use as you wish.
The Peace Corps covers the cost of transportation to and from the country of service. Each Volunteer receives two paid vacation days per month of service, and many use this time to travel to nearby countries.
Throughout service, Volunteers have regular opportunities to gain new skills related to work, language, culture, and safety.
Eligibility
You must be a U.S citizen.
Competitive candidates will have a Bachelor of Arts/Bachelor of Science degree in any discipline and a strong desire to teach English.
Candidates should have three months, 10 hours/month, or 30 hours of English, foreign language, or literacy tutoring experience with middle, or high school students.
Applying applicants should have had any experience in gender promotion is welcome.
Candidates must meet one or more of the language requirements below in order to be considered for this position.

Completed 4 years of high school coursework within the past 8 years in a Romance language.
Completed a minimum of 2 semesters of college level coursework within the past 6 years in a Romance language.
Native/Fluent Romance language speaker.

Candidates should have either a willingness to take a French course or commitment to self‐study prior to arrival. All Volunteers are requested to have a foundation of basic French when they arrive.
Application
Begin your application online.
For more information, visit Peace Corps.