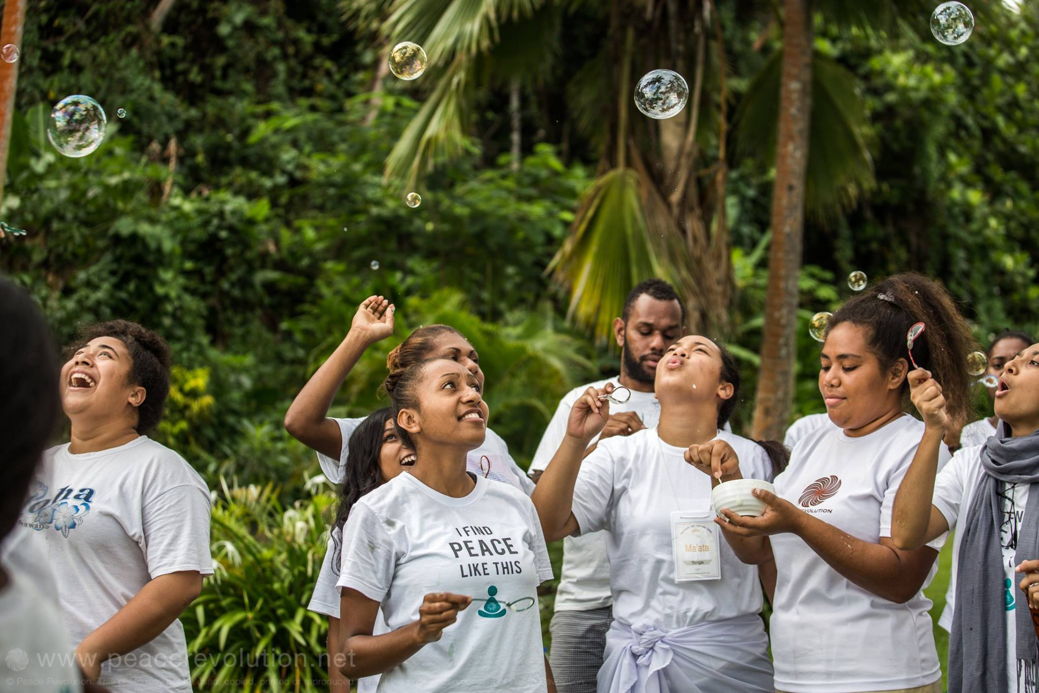 Peace Revolution Third Pacific Self-Discovery Camp 2017 (For Oceanians)
Deadline: September 21, 2017
Peace Revolution is accepting application for the 3rd Pacific Self-Discovery Camp on the theme "The measure of success is happiness and we achieve it through peace of mind". The program will bring together a group of young people from the Pacific countries of the Micronesia Region who are interested in learning and exploring self-development as a primary means to discovering their own true self, and making this world a better place to live in.
The aim of these activities is to promote individuals in the evolvement towards awareness and responsible handling of their personal, situational power. In the end, this camp aims to promote a culture of peace, self-discovery, and youth empowerment through the means of self-development and meditation. Encompassing heartfelt, caring consideration of others, and the aware capability to ensure that no suffering is fostered, the individual is supported to embody the qualities of meditation.
The camp taking place on 20th – 24th November 2017 at the Federated States of Micronesia will incorporate workshops and lectures including:
Youth empowerment
Work-Life Balance
Conflict Prevention & Resolution
Peace Promotion
Relationships
Stress Management
Mindfulness
This camp will be the third of its kind in the Pacific to bridge the gap between inner peace and social empowerment, leading to transformational and peaceful activism.
Benefits
Full or partial sponsoring of airfare from your home country to FSM
Free accommodation.
Free catering
No retreat fee
Eligibility
Candidates must be residents and nationalities from these countries or islands:

Federated States of Micronesia,

Guam, Marshall Islands, Nauru, New Caledonia, Northern Mariana Islands and Palau.

Candidates must be between 20-32 years of age.

Complete

at least 14 days

of the

online self-development program

by 29th September 2017.

  

If you have a limited internet connection, please download the

meditation guide here and upload your answers when reaching internet:

Episode 1-5, Episode 1: Day 1-3, Episode 1: Day 4-5, Episode 1: Day 6-8, Episode 1: Day 9-12, Episode 1: Day 13-15. Downloading the audio first makes it easier for you to complete your session without internet lag interruptions.

Good proficiency in written and spoken English language.

Should be optimistic, open-minded, show leadership potential, and have a genuine interest in peace,dialogue, and personal and collective development.
After completing 14 days of the online self-development program, the Peace Revolution selection committee may make an interview appointment based on your performance, available funds, as well as group combination in the camp. The interview would be conducted on rolling basis. Therefore, those participants who complete the 14 days of the online self-development program early will receive the interview call first. There is no need to write a request for an interview. If you are qualified, we will be the one to contact you.
Application
Complete the online application
Application Deadline : September 21th,  2017  –  Eligibility Deadline: Sept. 29th, 2017
Should you have any questions, please contact [email protected]  
For more information, visit Third Pacific Self-Discovery Camp.