7 Winning Tips for Chevening Scholarship Application: Olanrewaju Gideon shares his experience!
Do you plan to apply for the Chevening Scholarship or have you already begun your application? If so, then this piece written by an OD user and 2017 recipient of the Chevening Scholarship would be very helpful to you. As he begins his studies in the UK, Gideon has taken out time to share six tips that can help you as you apply for the scholarship.
Congratulations to Olanrewaju Gideon on his selection and as he begins his studies at the University of Sussex!
About the Chevening Scholarship
The Chevening Scholarship is the UK's most prestigious Scholarship Awards coordinated by the Foreign and Commonwealth Office and it's managed by British High Commission across the Commonwealth Countries. Established in 1984, the Chevening Awards, has a vibrant global Alumni community of over 46,000 individuals across the beneficiary countries who are policy influencers and leaders across different sectors. The selection criteria for Chevening Scholarship are aimed to identify "high-calibre graduates with the personal, intellectual and interpersonal qualities necessary for leadership." Specific selection criteria for Chevening Scholarships varies from country to country, and from year to year. Out of 48 000 applicants last year 2016/2017, 1900 scholarships are awarded.
Highlights of my experience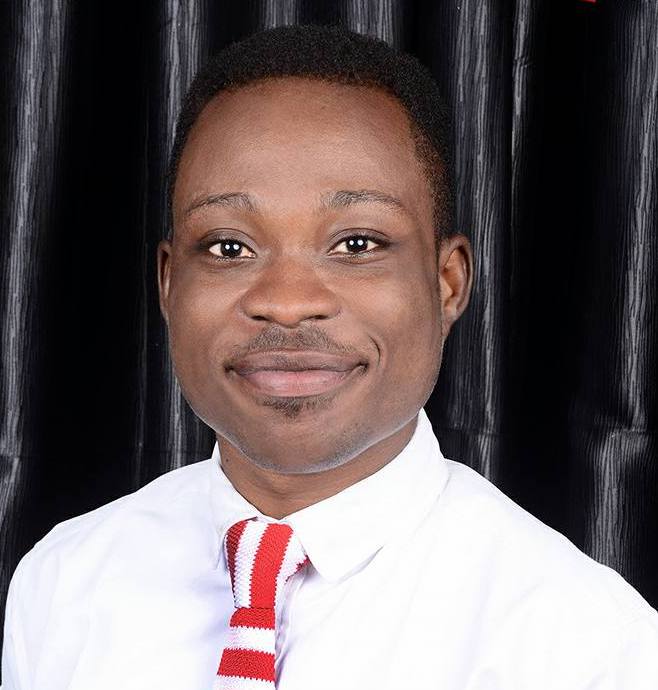 In the build up to expressively saying #IamChevening having applied and selected for the 1st time, I have known about the Chevening Scholarships for over 4 years. I have read every bit of information about it, from Global Alumni to Local Alumni, from FCO Policy Strategies to Local priority areas, from partner universities to funding donors, from application procedures to Chevening Journey events and many more. I can categorically say that this wealth of knowledge aided my current state of emotions.

On the 8th day in the month of June 2017, I got conditionally selected for the United Kingdom's Foreign and Commonwealth Office Chevening Scholarship Programme, a confluence of the extraordinary, perhaps the most prestigious of its kind in recent times; highly meritorious and coherently diverse for talented individuals who demonstrate the potential to become future leaders, decision makers and opinion formers. Alas, becoming a part of a highly esteemed and influential network of over 46,000 alumni globally makes it a Top A-Game. To properly put that into numerical context, of 63,000 global applicants for the 2017 cohort of the Scholarship , only 1900 fellows were selected. To sum up how competitive it was, I am one of 43 Nigerian Scholars selected from a pool of 4063 applicants.

I engaged with past scholars who provided a rich stream of guidance during the Application process till the Interview Stage and even beyond. It was such an interesting and fulfilling process and at the end, the result said it all. It is more than a privilege to be selected as one of 43 scholars and I look forward to an exciting year ahead developing more academic expertise and technical competencies to contribute to strengthening the capacities of educational institutions locally and globally.

I believe if you are a young person with strong personal, intellectual and interpersonal qualities necessary for leadership, then you can be in my shoes by applying for the Chevening Scholarship whose application into the next cohort is currently ongoing. I have written the below tips to help you through the process.

Having said all, I wish you the very best as you procceed with your application. See you in the United Kingdom.
Advice to Prospective Applicants
1. The first winning tip is for you to have a clear sense of direction and intent of purpose.
Candidly evaluate your academic, personal and professional development journey and answer these questions on your own space: Why do I want a Master's degree? Why do I want it now? Why the course and school of choice and what do I hope to achieve with a second degree? If you can provide clearly articulated thoughts on these, then you are more than ready to proceed.
2. Another determining factor is your KNOWLEDGE BANK.
What you know about the Chevening Program takes you as far as how much you know. So, Increase your fore knowledge about the Chevening Scholarship program: from Global Alumni to Local Alumni, from Foreign and Commonwealth Office Policy Strategies to Local priority areas in your country , from partner universities to funding donors, from application procedures to Chevening Journey events and many more.
I can categorically say that this wealth of knowledge will place you on a different level of confidence to scale through the multiple stages of the Application process. Take time to log on to the website to familiarize yourself with everything that has to do with the CHEVENING Scholarship and subscribe to the *newsletter* called Alphagram.
3. Be determined. 
Applying for Chevening Scholarship is one hell of a brainy task and rigorous process but you just have to be determined to get to the very end of it and ace the most coveted Award. It's a YEAR long process, starting from August to August! One key element that makes the ride worth it is YOUR UNIVERSITIES/COURSES choices.
With an option to select 3 choices for both courses and universities and having an unconditional offer from one at the end, it's imperative that you RESEARCH CAREFULLY AND THOUGHTFULLY for THREE DIFFERENT COURSES that aligns with your professional or academic track record, in line with the Priority Areas of the United Kingdom in your country. Increase your chances by finalizing on Course options that bring together what you've done in the past, what you are doing currently and what seek to do in the future.
More importantly, take your time to conduct research about your choice courses and universities and even their host locations. What makes them special? What do they offer you as an individual? What connection do the courses have with your professional accomplishments and career progressions. Establish those and make them the building blocks of your Career Plan and Study in the UK Essay Questions.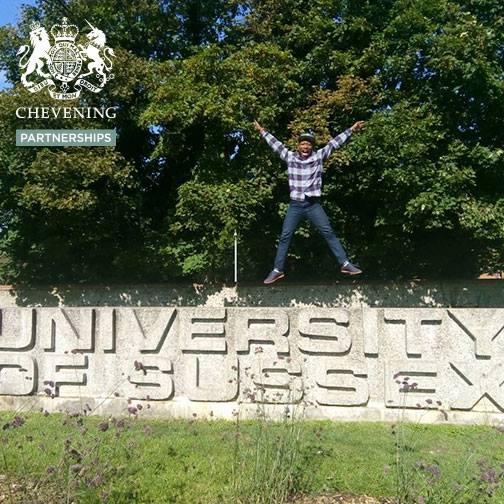 4. Write a winning Essay.
What comes next as the Make or Break is the 4 essays that you need to write to present yourself as an outstanding figure that the UK can invest in so as to contribute positive change at country and global levels. With just 500 words each for the four essays, you have the lifeline to express yourself, showcasing your accomplishments and demonstrating impact and purpose.
To get it done rightly, I suggest you pay attention to both the structure and content of your essays. To start with:
Define your writing style which can either be descriptive or narrative.
Narrative Essays in the CONTEXT OF APPLICATION can be framed to COVER *THREE* SIGNIFICANT facets of social impact: *VISION, PASSION AND IMPACT*, polished with *FACTS, FIGURES AND STATISTICS.
Descriptive Essays in the CONTEXT of APPLICATION can be tackled from the popular "STAR" methodology which guides many interview questions i.e Situation, Task, Action and Results.
Either ways, your essay must be consciously divided into three functional parts: a) Introduction b) Body and c) Conclusion
For whatever way you choose to *approach the Prompt of a question, descriptively or narratively, your main objective must be to address the THEME WORDS OF ANY GIVEN APPLICATION QUESTION within the *WORD LIMIT*. To achieve this, ensure that your write-up portrays you as one with focus and clarity of thought with the the way the essays were composed and presented.
5. Another essay writing tip is to ensure their Flow, Magnitude and Direction. In other words, your story must obey a logical sequence or flow of thoughts, such that the succeeding paragraph rightly follows from the preceding paragraph, from your introduction to your conclusion.
In general, use the right diction and be consistent with the language type. Let your choice of words reflect your familiarity with the vocabulary of your intended discipline. This does not in any way imply that you overload your essays with so many technical jargon. What I mean is that you should create an impression of knowing what is involved in the desired field.
The Golden rule is for you to SELL yourself handsomely to show the capacity, character and competencies of an emerging leader, leveraging on what you have done, what you are doing and what you seek to do. CHEVENING is in the lookout for individuals that will be of greatest impact in promoting and leading positive change in their fields of endeavour. So show them you've got that quality and aim high with your career aspirations and RMEMEBER, stand out with your peculiarity and dynamism but DO NOT BE TEMPTED TO LIE about your accomplishments.
6. Most significantly, you need the EMOTIONAL STRENGTH and MENTAL CAPACITY to start and complete the application process, from the Essay stage to the Interview Stage(if you scale through).
To cap it all, work towards your References, preferably both from professional and academic affiliations to create a balance. You will need it and to avoid stories that touch, start reaching out to your referees and tell them of your plans of applying to a prestigious Scholarship that requires their support. To get that, you must follow up with them with a sense of urgency and persistence.
7. Lastly, build a strong support system for yourself through the application process.
To avail yourself with tips that transcends beyond the online space, get in touch with current and previous scholars who might help in terms of reviewing your applications from an experienced angle and can also arrange and conduct mock interviews for you. This proved helpful for me and for many other scholars and I know you can as well benefit greatly from such connections.
Thinking of studying in the UK, apply now for the Chevening Scholarship before November 7, 2017.
For more information and to apply, visit Chevening Scholarship to study in the UK.