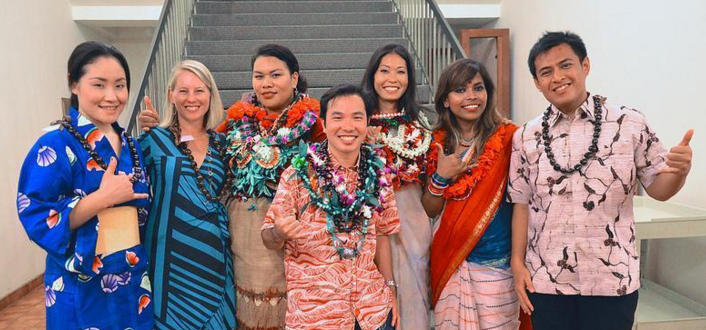 Apply for the Asia Leadership Fellow Program (ALFP) 2018 in Tokyo, Japan
Deadline: December 13, 2017
The International House of Japan and the Japan Foundation invites application for the Asia Leadership Fellow Program 2018 under the theme: "Imagining Plural Asias: How Can We Enrich Interrelationships across Borders?" The ALFP seeks to create a close, personal and professional network of public intellectuals in Asia, deeply rooted in and committed to civil society beyond their own cultural, disciplinary and geopolitical backgrounds.
During the Program in Japan, the fellows from diverse backgrounds reside in the center of Tokyo and actively engage in group discussions and dialogue with counterparts in Japan from different fields and sectors.
Since the initiation of the Program, over 130 fellows from 17 Asian countries from diverse cultural and professional backgrounds have participated to date. The ALFP believes that the fellows' critical voices against the status quo and proposals for alternative solutions will lead to the development of new norms and value-orientations for the future of the region and beyond.
Fellowship
The Program will provide each fellow with the following:
Round-trip economy airfare between Tokyo and the city where the fellow is based;
A daily allowance (to cover accommodations, meals and other incidentals);
Medical insurance during the Program in Japan;
Other costs related to group activities set by the Program.
Eligibility
ALFP is open to citizens of Northeast-, Southeast- and South-Asian countries and regions, aged 35 to 59, inclusive;
Applicants must have a good command of English to engage in deep and substantial discussions in English;
Applicants need to have a solid background in their own professions and have access to a wide audience in their country or region through publications, teaching, media, performance, etc. to disseminate their thoughts and findings.
Application
Applicants are to submit the following:
Designated Application Form (pp. 6-7), completed, dated and signed;
Curriculum Vitae in English. This must not exceed 5 pages in length;
An essay of 500-1000 words in English. In this essay, please include the following elements and make sure that they are related to your experience and expertise:

reason for applying for the ALFP;
what your participation in the ALFP will help you accomplish for your community, country and/or region;
your unique contribution to the Program and to other fellows;
your thoughts on the 2018general theme of the Program: "Imagining Plural Asias: How Can We Enrich Interrelationships across Borders? "(See the explanation on page 2 about the theme.)

Two Letters of Recommendation, signed and sealed (using the designated form; pp.8-9), from individuals familiar with your work who can comment on your professional achievements
Two samples of your recent written works in English, less than 10 pages in length (short essays, newspaper articles, etc.). Written samples that are related to your reason for applying for the ALFP or to the 2018 general theme are preferred.
Application materials must be submitted by post and received by the ALFP Secretariat no later than Wednesday, December 13, 2017. All documents should be A4 size. Use only staplers and/or paper clips; do not bind them together with a ring binder or the like.
Timeline
December 13, 2017: Application deadline
January to March, 2018

Stage 1: Screening of application materials
Stage 2: Interviewing of applicants (for those who passed stage 1)

April 2018: Notice of selections
For more information, visit Asia Leadership Fellow Program.