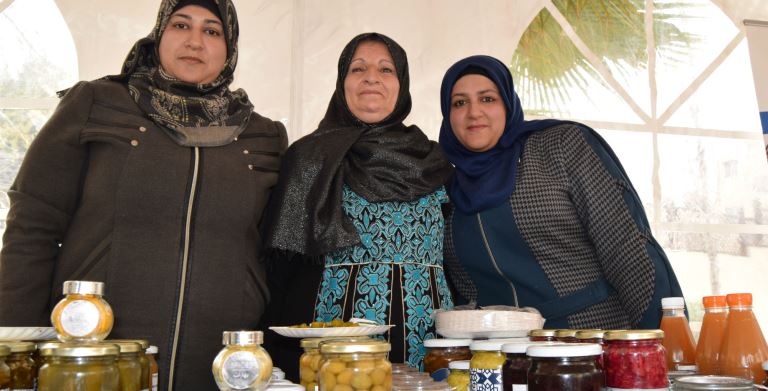 Apply for the USAID LENS Women Exporters Grant
Deadline: October 15, 2017
Is your business interested in improving the workforce of female exporters in Jordan? USAID LENS is seeking to support women exporters via a one to many approach in which USAID LENS supports Business Service Providers (BSPs) and lead firms in their effort to enhance the exporting prospects of Jordanian women owned business. The USAID Jordan Local Enterprise Support Project (USAID LENS) is a five-year project to encourage the long-term economic growth and development.
The primary objective of the USAID LENS Women Exporters Grant is to support women-owned businesses currently exporting or have the potential to do so by assisting them to access information, resources and networks, develop products suited to the needs of export markets, expand their marketing capabilities, and in general benefit from overall advice and mentoring needed to build a sustainable export-oriented business. The grant aims to support both products and services across different sectors and geographies throughout Jordan, provided the beneficiaries are outside of the Greater Amman Municipality (GAM).
Grant
Up to JD 75,000 grant can be requested for.
Eligibility
This grant opportunity is open to Jordanian-registered Business Service Providers (BSPs) or small and medium firms (lead firms) that are able and willing to support women owned MSEs to develop, realize or expand their export potential.
Applicants must demonstrate that they have identified at least 10 women owned MSEs that they will work with in this initiative.
Applicants will be received from applicants with the following eligibility criteria:

Applicants must be a qualified Jordanian entity, such as private, non-profit organization,universities, research organizations, professional associations and relevant special interest associations.
Applicant must be officially registered with the appropriate Jordanian supervisory body or ministry with headquarters based in Jordan for at least three years.
The applicant must support a minimum of 10 women-owned MSEs which must be identified by name in the application. Women-owned MSEs can be either formal or informal.
Application Process
Download and complete the application form.
Applicants should submit the following:

Budget (Attachment II)
Export Readiness Assessment Form (Attachment III) – Applicants are to prepare and submit ERA forms for the MSEs they propose to support through their application (a minimum of 10 forms)
Action Plan (Attachment IV)
Certificate of Registration or Incorporation Papers (Arabic originals or scanned Arabic photocopies and English translation), if the business is registered and a proof of past business experience for informal businesses.
Optional Documentation: other materials such as brochures, research reports, samples of publications and results of past programs are very welcome.

Applications must be submitted via email to: [email protected]
For more information and attachment links, please read official guidelines and visit Women Exporters Grant.