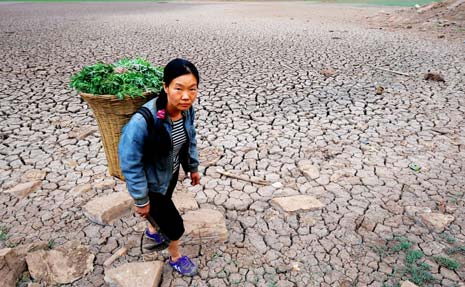 AIMS NEI Fellowship Program for Women in Climate Change Science 2017/18 (USD $35,000)
Deadline: October 27, 2017
Are you an outstanding female scientist working in any field of climate change sciences? Apply now for the AIMS NEI Fellowship Program for Women in Climate Change Science. This Fellowship Program seeks to foster increased female participation in and contribute to a more sustainable societal response to climate change in Africa. It is part of a broader effort by AIMS NEI to build the intellectual capital needed to solve the myriad challenges to Africa's development resulting from climate change.
Between 2017 and 2021, AIMS NEI will award annually a total of 20 one-year fellowships to outstanding, emerging and established female scientists. Each Fellow is expected to execute a self-initiated project with the potential to contribute significantly to the understanding of climate change and its impacts, and to the development and implementation of innovative, empirically grounded policies and strategies for mitigation, adaptation, and resilience. Projects will be executed at non-profit, African host institutions in collaboration with suitably qualified members of those institutions.
Fellowship
The maximum value of the fellowship is USD 35,000;
The fellowship will cover:

Transportation (air/train ticket, petrol, etc.) to/from the host institution for the Fellow and up to three accompanying dependents (up to USD 6,000),
Transportation and accommodation to enable the Fellow to present work funded by the fellowship at one international conference (up to USD 2,000),
A living stipend for the Fellow (USD 12,000) plus a supplemental stipend for up to three accompanying dependents (USD 2,000 per dependent), and
Funding for project-related activities.

The actual amount provided to each Fellow will depend on the budgets submitted when applying;
An initial lump sum, dependent on the submitted budgets, will be paid to each Fellow within a month of the fellowship start date. The balance will be paid in two installments, per a schedule defined by AIMS NEI and contingent on the receipt of satisfactory progress reports from the Fellow;
Fellows are responsible for complying with applicable tax laws;
All air tickets will be bought on the Fellow's behalf by AIMS NEI.
Eligibility
Applicant must be a female;
Must be in possession before the fellowship start date of a doctorate in a quantitative discipline, including, but not limited to, applied mathematics, climatology, physics, chemistry, computer science, theoretical biology, and engineering;
Be currently employed, on either a permanent or a temporary basis, in a non-profit work environment, including government;
Be actively engaged in research, policy, and/or practice relevant to climate change modelling, mitigation, adaptation, and/or resilience;
Be the lead and/or senior author of at least one refereed publication on a topic relevant to climate change modelling, mitigation, adaptation, and/or resilience.
Application
To apply, email to [email protected] (using as subject "MS4CR fellowship application – first and last name of applicant") the following documents on or before 11:59 pm CAT on October 27, 2017:
A curriculum vitae;
An electronic copy of a representative publication in climate change modelling, mitigation, adaptation and/or resilience on which the applicant is the lead and/or senior author;
Three confidential letters of support which are to be emailed directly by the applicant's referees to [email protected] (using as subject "MS4CR fellowship application support letter – first and last name of applicant") by the application deadline. It is the responsibility of the applicant to request these letters from the referees. Two of these letters should come from the applicant's immediate supervisor at her home institution and the named collaborator at her proposed host institution. At least one letter should come from a referee who is qualified to assess the applicant's experience in climate change research, practice, and/or policy.
Incomplete applications will not be evaluated. Before applying, candidates are strongly advised to read carefully and ensure they can abide by the Terms of Reference for Fellows.
Successful applicants will be required to provide duly signed copies of the following documents:
For more information, visit AIMS NEI Fellowship.