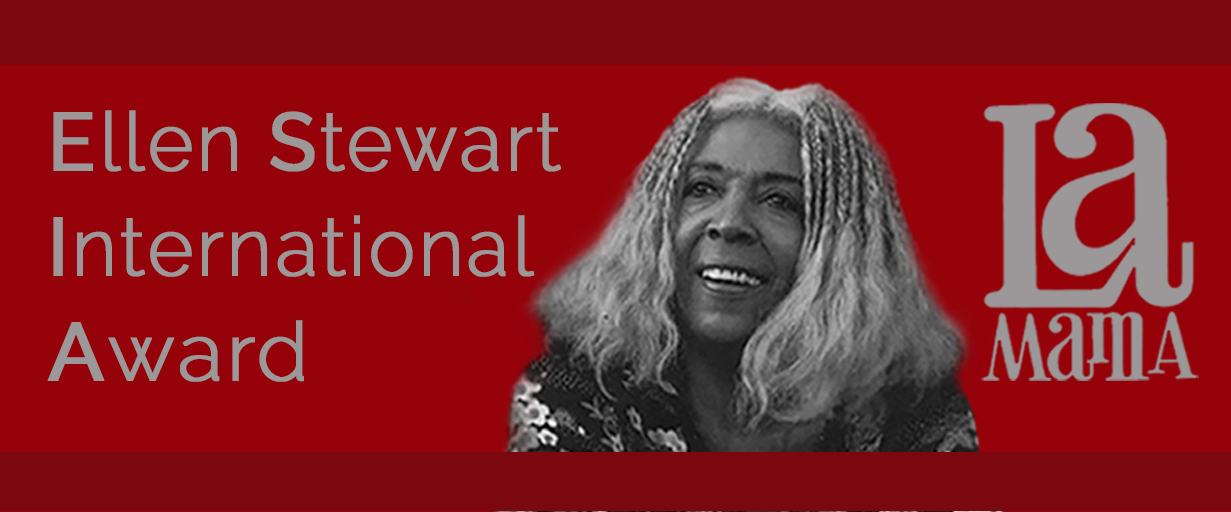 Ellen Stewart International Award 2017-2018 for Social Change Agents
Deadline: October 27, 2017
Applications are open for the Ellen Stewart International Award 2017-2018. The Ellen Stewart International Award is given to an individual theatre artist or theatre company whose work promotes social change and community participation with a particular focus on the engagement of young people.
Named for La MaMa founder Ellen Stewart, The International Award celebrates her remarkable lifetime achievements in the theatre and her dedication to creating a world theatre which embraces all traditions and cultural identities. Through the theatre, countless younger people were inspired by Ellen Stewart as artists and generators of personal and social change.
With the support of the ITI (International Theatre Institute), La MaMa New York and Italy, and the Spoleto Festival of 2 Worlds, the recipient of The Ellen Stewart International will attend the ITI World Congress, receive an artistic residency at La MaMa Umbria to create a new work, and the financial and production support to present the new work at the Spoleto Festival of 2 Worlds.
Award
Awardees will receive two weeks residency at the world-famous artist residence: La MaMa Umbria International in Spoleto, Italy. La MaMa Umbria provides accommodation, meals and support for the development of a new or continuing project:
The new project/performance will have its premiere at the famous Spoleto Festival of 2 Worlds;
Cash award in support to the project;
Presentation of the Award at a highly visible ceremony before an international audience with extensive press coverage;
Invitation to participate in International Theatre Institute's World Congress.
Eligibility
Applicants must be engaged in a practice that uses performance as a means for social change, particularly with youth;
The artist(s) who wins this honor uses theatre as a mechanism for inspiring young people to understand others so they can make a positive contribution to their community;
Must have a demonstrated commitment to engaging communities through live performance toward improving conditions in the society;
Must have at least 5 years of experience in engaging communities through theatrical performance, training and/or teaching;
Must be an individual or company who would commit to a Residency at La MaMa Umbria International during the summer 2018;
Must have the support of three prominent members of the world theatre/performance community, whose letters are included in the Proposal;
Must be able to demonstrate how winning the Award will help the artist or company continue its work toward socially engaged performance, as exemplified by the art and work of Ellen Stewart.
Application
Download and fill out the Application Form in English
Include 3 Reference Letters, including contact information for each
Include complete CV
Five example of Press clippings, video, and other support materials that would strengthen the application (All documentation must be in digital form, accessible online, with link)
Send by email to [email protected] by October 27, 2017
For more information, visit Ellen Stewart International Award.