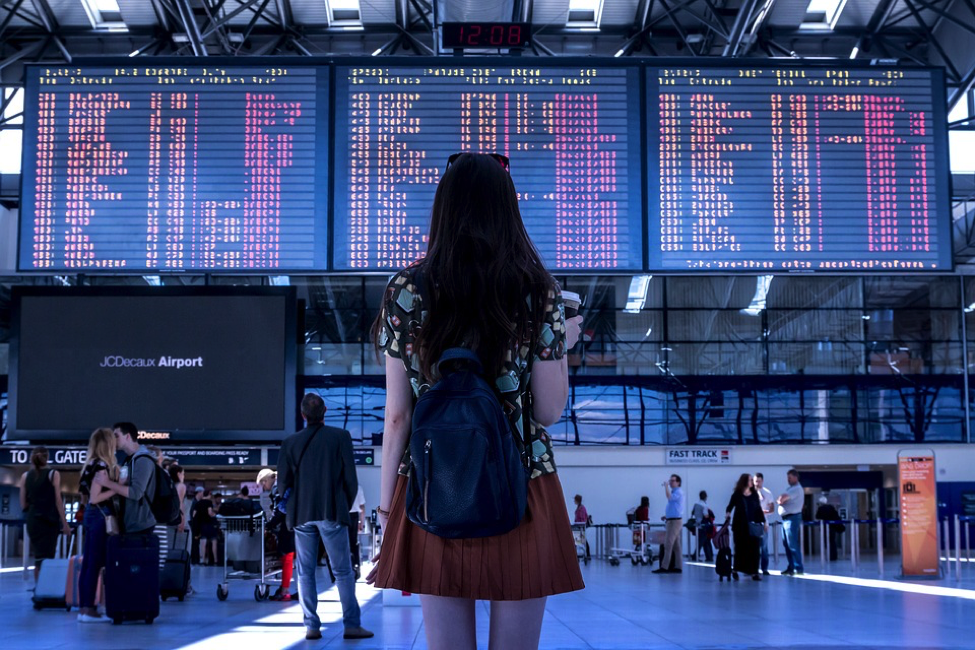 9 Tips on How To Find The Right Internship for You
The last thing most people want to do is to work for nothing, which is what the most sought after internships programs amount to. However, for a college student nervous about job prospects after graduation, an internship with the right company can open up doors that would otherwise stay firmly locked against them.
The problem is there is a lot of competition for internships in the top companies for any industry, and there are simply not enough to accommodate the thousands of college students vying for each slot. That's the bad news. The good news is the right internship is not exclusive to the top companies. You can benefit from internships with smaller companies if they can give you the hands-on experience and/or connections you need to improve your job prospects.
Here are 9 tips on how to find the right internship for you.
Ask for an internship.
Not all companies have an internship program, but that can work to your advantage because you will have less competition. Choose a few companies in the appropriate industry for you and ask them if they are accepting interns. You may get quite a few rejections, but you only need to convince one to say yes. Send your resume with a persuasive cover letter to anyone who will accept it, and follow up regularly. You are bound to get one to take you on as an intern.
Use your college resources.
Most colleges and universities receive invitations to apply from companies for internship programs, and these typically go to the guidance counselor. Make a point of visiting your counselor to find out what companies have openings for interns, and do this all year round. Internships are not just on offer during the summer, although you may have to juggle your schedule or even take a leave of absence from school to land a slot. Again, this can work to your advantage, as there will be fewer students applying. In addition, since you are applying through your school, you have a better chance of being approved for a leave of absence without affecting your standing too much.
Check online
Most companies look to career fairs to recruit interns, but not all companies are looking to benefit interns. In some cases, companies have taken on interns to use as drudges, giving them little or no actual training or on-the-job experience. Before applying for an internship with a company, check the reviews. A majority of would-be interns uses social media to do their research, and you can do the same. Alternatively, you can use the Internet to search for internships as well. Here are a few sites you can try.
Evaluate the skill building program of the company
While you're doing research on the reputation of prospective companies for internship, find out what kind of training or skills development you can expect as well. If the company makes a habit of sponsoring leadership-training seminars for its employees, for example, it is a good sign. If the company does little or no employee training, you may be polishing knobs or making coffee for the duration of your internship.




Do a little networking
Going in cold into an industry is a daunting prospect, which is why you need to dip your toes in to get a feel for the culture and environment of your future workplace. Attend networking events such as career fairs and conventions and meet as many executives and business leaders as you can manage. Connect with them on social media, especially LinkedIn, and try to establish some sort of rapport with them. It's a long shot, but it might pay off when they remember you when it comes to intern recruitment time.
Mind the deadlines
The worst thing you can do when looking for an internship is to submit an application after the deadline. You are not just wasting time and effort; you are showing the recruiter that you are not an ideal candidate. Make every effort to make each application as timely and impeccable as possible. This increases your chances of getting an initial interview for several companies, and your options in choosing the best internship for your needs.
Ace that interview
Because you did all your research and submitted an awesome resume on time, you get called in for an initial interview. It is not the time to get smug! You have to prepare for your interview by finding out more about the company. This will help you make a list of possible questions the interviewer might ask, and prepare an answer that is in line with the company's mission and vision. You want to make a strong and positive first impression so you can get to the next step.
Be open to opportunities
Most people have a preconceived idea of how their life should be, and that includes the "right" internship for their future career. However, opportunities may come that can radically change the direction of your path when applying for internships. Instead of sticking to your guns and rejecting it because it doesn't fit into your plans, consider each offer carefully on its merits and see if it is something that can add value to your life. You might have a better life and career because of it.
Look beyond the internship
The reason you want an internship is to get a good job after graduating. However, an internship is already a job, albeit a short-term one. Be the best intern you can possibly be, and the company may just offer you a job for when you graduate. Some of the most successful people started out as interns, so make the most of your stay.
Finding the right internship depends on your circumstances and needs. It is not always going to be with top companies, so use these 9 tips to help you make the right choices.
About the Author
Laura Buckler is a seasoned writer at Essays Scholaradvisor with considerable exposure to creative writing. Her biggest hobby is acting like a motivational speaker for discriminated and depressed people, which is why she spends some time volunteering in the city's hospital and shelter. Follow her on twitter.
For more articles and tips, visit OD Blog.