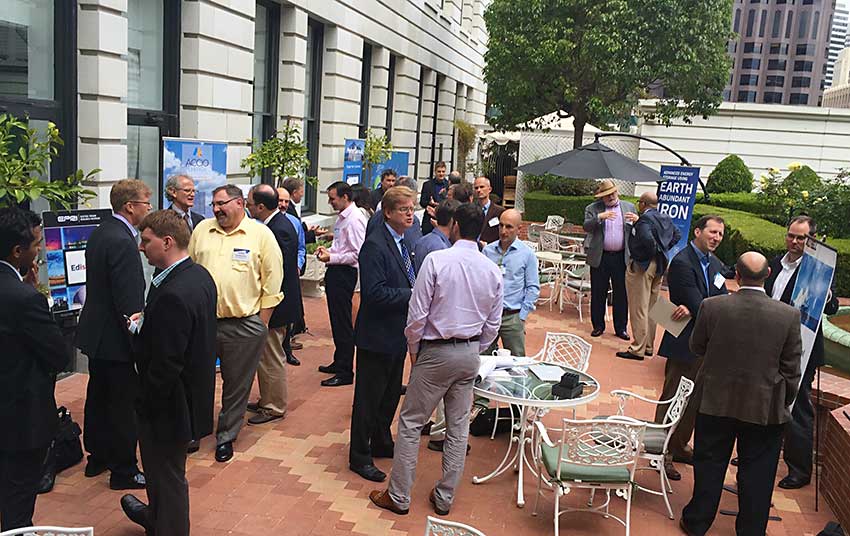 Clean Energy Lab Incubation Program 2018 for Non-Profits in India (up to INR 480,000)
Deadline: November 15, 2017
Do you have the next big idea in clean energy to create policy impact? The Clean Energy Lab – an initiative by Indian School of Business and Shakti Foundation – is seeking to identify and incubate 5 exceptional ideas to create policy action on clean energy in India. The Clean Energy Lab is India's first incubation program to support high potential ideas for creating research and evidence based large scale policy impact in clean energy.
Through the Clean Energy Lab, the selected Fellows would build on their game-changing ideas to create scalable institutions through capacity building support, financial support, access to tools and frameworks, mentorship, networking opportunities and fundraising support.
Benefits
Access to shared office space (working spaces, meeting rooms, internet and other amenities) at the Dlabs incubation facilities at Indian School of Business, Hyderabad;
Support of up to INR 480,000 during one year incubation period in the form of a monthly sustenance allowance so that fellows can focus on working on the idea;
Access to an extensive network of experts through formal and informal sessions, networking and pitch events, workshops and conferences;
Inputs for creating milestones and impact metrics (to be monitored on a monthly basis) and trainign for communicating impact effectively to stakeholders;
Capacity building and training through monthly workshops on various business and functional aspects;
Access to a network of potential donors (such as Foundations, CSR grants and other philanthropic organization) and support for proposal creation;
Access to mntorship by domain and functional experts for in-person interactions as well as ongoing virtual engagement;
Access to service providers for providing organizational development services (such as recruitment,legal, finance and accounting etc).
Eligibility
The Clean Energy Lab is looking for exceptional leaders and thinkers with big, audacious ideas to create research and evidence based policy impact in the area of clean energy in India;
They are looking for individuals who are willing to commit full-time during the Lab to build out their ideas into scalable institutions.
You can apply, if you are a:

High potential individual with an idea to set up a nonprofit organization
Founder of an early stage non-profit organization
* Nonprofits can include Non-Government Organizations (NGOs), community based organizations, thinktanks, foundations, research institutions etc.
Application
Please complete the online application.

While filling the online application, please note there is an option to 'Save and Resume' as well at the bottom of the form. On clicking 'Save' your filled in data would be automatically saved. You can either copy the link that would be generated (on clicking Save) or put in your email address to receive the link in your inbox. You can use this link to return to your partially filled form to complete the application.
Application Tineline
November 15, 2017: Application Deadline
November 20, 2017: Announcement of finalists
December 4-8, 2017: Finalist Bootcamp
December 12, 2017: Announcement of Fellows
January 2018 – November 2018: Incubation Program
December 2018: Annual Showcase Forum
For more information, visit Clean Energy Lab.