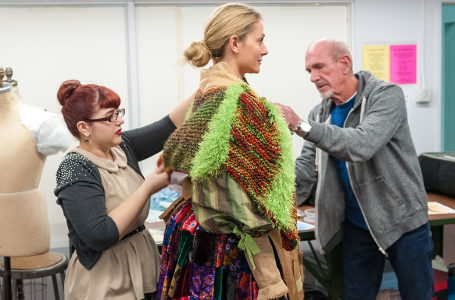 Submit Entries to Win the Design My Costume Scholarship 2017
Deadline: December 30, 2017
Entries are invited for the Design My Costume Scholarship 2017. The Scholarship segment of Design My Costume is going to select 3 scholarship getters depending on the uniqueness, resourcefulness and quality of the essay they present.
The "Design my costume" team knows the significance of learning for anybody to revolutionize his entire career. However, the price of learning is rising thick and fast increasing the difficulty for the students to ponder over their course fully without and hesitation or distraction by indulging themselves to involve in some part time or full time job to pay the fee. Their aim is to reduce their burden of paying high fees and let students freely study and concentrate on their course.
The topics of the Essay should be Anything related to Clothing and Sewing. The Embroidery Machines, the Sewing machines, the Embroidery Sewing Combo or Latest Sewing and Embroidery Machines reviews. The amount of scholarship will be paid as education related expenditure in the form of either bank transfer or cheque according to the convenience.
Award
Winner will receive $1000
Runner up will receive $500
2nd & 3rd Runner up will receive $250 (each)
Eligibility
Open to students who are in High Schools in the US
Students pursuing their graduation in fashion or similar trade;
Those who are going to attend an accredited University, college or fashion schools in the USA in 2017.
Application
Download the application form and duly fill up the form. Don't forget to mention your name and mail ID in the application form;
Your submission should be having a length of minimum 400 words;
Copy of the undergraduate or school transcript must be attached with the application;
The materials from your end must be sent to [email protected] on or before December 30, 2017 to be taken into consideration for the scholarship;
Name of the winners selected for the scholarship will be made public on January 15, 2018.
Process for taking new scholarship application for 2018 will be starting from January 1, 2018.
For more information, visit Design My Costume Scholarship.