6 Reasons Why You Should Study Abroad!
Whether it is for a semester, a year or for your whole degree, there is no doubt that studying abroad has become more popular as students everywhere look to broaden their horizons at university. Many universities have global links, so nowadays it is as easy as it can be to find a study abroad program relevant to you and your subject. My year in Grenoble, France, under the Erasmus scheme was an unparalleled opportunity in my life and I'm definitely a better person for having done it.
If the opportunity comes your way, here is why you should study abroad.
A unique opportunity
Many countries have specific visas for international students which are easier to attain than if you wanted to live and work in the same country after you graduate. Take the unique opportunity of being a student to live abroad as it may become a lot more difficult later. There will be a lot of support for you during the whole process. Your home and exchange universities will be there throughout your time abroad to ensure your paperwork and finances are in order, and make the process as smooth as possible. Take the chance while you can. 
New cultures
Wherever you choose to go, a new cultural experience awaits. During your time abroad you can sample local food, dance to local music, take part in new activities and see what your new home has to offer. Living in a new country gives you a totally different experience compared to merely being a tourist, so grasp the opportunity with both hands. As well as this, your fellow students will be from all over the world, so you'll have the chance to learn about your new friends' countries too.
Learn a new language
This one is quite obvious, but moving abroad can give you an immersive language experience if you go somewhere with a dominant language different to your own. If you can already speak some of the language, living in a country where it is spoken all around you will give you a wholly different experience to the classroom. If not, there may be beginner courses or language exchanges you can take part in to make the most of your time abroad.




Opportunities to travel
If you have time to spare during university holidays, you can make the most of being in a different part of the world and travel around, possibly to other countries if your visa allows it. For example, if you are studying in Europe from another continent, you may as well explore more of Europe while you are there. Budget flights and extensive train and bus networks are always available, so it's simple to explore different countries while keeping the cost low.
Personal development
This a great opportunity to push yourself out of your comfort zone, make friends and develop yourself. You will return from your experience a more well-rounded, confident person who can take on a variety of situations. After all, you managed to move to another country, study there and develop a social life. Your friends from studying abroad will be friends for life. What's more, you will have a network of international friends you can go and stay with if you want to travel to their country, which is rewarding in itself.
Employability
Your time abroad is a good talking point in an interview and something which may distinguish you from other candidates. Employers have endless qualities to choose from. You will have shown initiative by studying abroad and independence by making a life in another country. What's more, you may get the chance to study new subjects abroad, which will broaden your knowledge and may even give you new skills to talk about in a job interview. In an increasingly globalised world, employers will be impressed with your study abroad experience.
Take the opportunity if you can and study abroad! You certainly won't regret it.
About the Author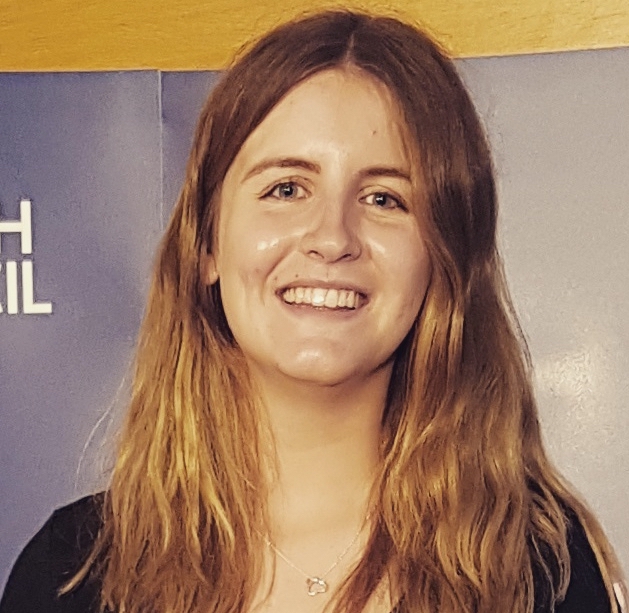 Lucy Browett: Lucy recently graduated in Law with Politics from the University of Sussex and completed a year abroad in Grenoble, France.She was fortunate enough this year to win a place at Future News Worldwide, an international journalism conference run by the British Council; an opportunity she found on OD.
She is currently interning with us at Opportunity Desk. Follow her @lucybrowett on Twitter and Instagram.
For more articles and tips, visit OD Blog.