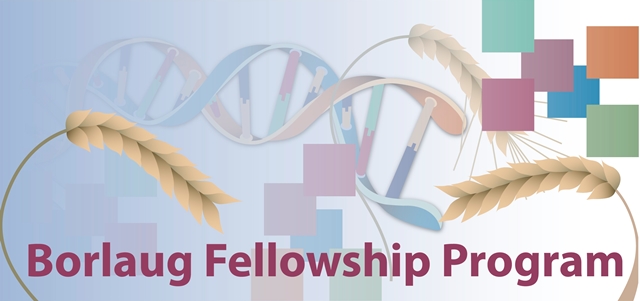 Borlaug Global Cocoa Initiative Fellowship 2018
Deadline: November 5, 2017
The U.S. Department of Agriculture is now accepting applications for the 2018 Borlaug Global Cocoa Initiative Fellowships. The program offers training opportunities in specific topics focused on cocoa breeding, integrated pest management, and post-harvest management.
Fellows will work with a mentor at USDA's Agricultural Research Service or a U.S. university for up to 12 weeks on research related to improving cocoa production and quality. The U.S. mentor will later visit the fellow's home institution to continue collaboration.
The program aims to:
Provide practical experience and exposure to new perspectives and/or technologies
Foster increased collaboration and networking to improve agricultural productivity and trade
Facilitate the transfer of new scientific and agricultural technologies to strengthen agricultural practices
Address obstacles to the adoption of technology such as ineffectual policies and regulations
Eligibility
Eligible Countries and Priority Areas
Africa – Cameroon, Cote d'Ivoire, Ghana, Liberia

Agroforestry
Diseases: plant pathology and control methods for swollen shoot virus and black pod rot
Genomics, genetics and breeding
Pests: entomology and control methods for cocoa mirids
Plant propagation methods
Resilient Agriculture: sustainable agriculture practices
Soil fertility and plant nutrition

Asia – Indonesia, Malaysia, Philippines, Vietnam

Diseases:  plant pathology, control methods – particularly for vascular streak dieback and black pod
Genomics, genetics and breeding
Pests: entomology and control methods for cocoa pod borer and mirids
Plant propagation methods
Soil fertility and plant nutrition

Latin America and the Caribbean – Colombia, Costa Rica, Dominican Republic, Ecuador, El Salvador, Guatemala, Honduras, Mexico, Nicaragua, Panama, Peru, Trinidad and Tobago

Diseases:  plant pathology and control methods for witches' broom and frosty pod
Genomics, genetics and breeding
Plant propagation methods
Soil fertility and plant nutrition
To be considered for the Borlaug Fellowship Program, candidates must:
Be citizens of an eligible country
Be fluent in English
Have completed a Master's or higher degree
Be in the early or middle stage of their career, with at least two (but not more than 10) years of practical experience
Be employed by a university, government agency or research entity in their home country
Demonstrate their intention to continue working in their home country after completing the fellowship
USDA selects candidates based on their academic and professional research interests and achievements, level of scientific competence, aptitude for scientific research, leadership potential, likelihood of bringing back new ideas to their home institution, and flexibility and aptitude for success in a cross-cultural environment. Consideration is also given to the relevance of the applicant's research area to the research topics highlighted in the application announcement and to global food security and trade.
Application
Candidates must apply via the online application system (link below). The following information will be required:
Completed application form
2-3 page program proposal and action plan
Signed approval from applicant's home institution
Two letters of recommendation
Official copy of transcript for college/university degree(s) received
Copy of passport identification page
For more information, visit Borlaug Global Fellowship Program.