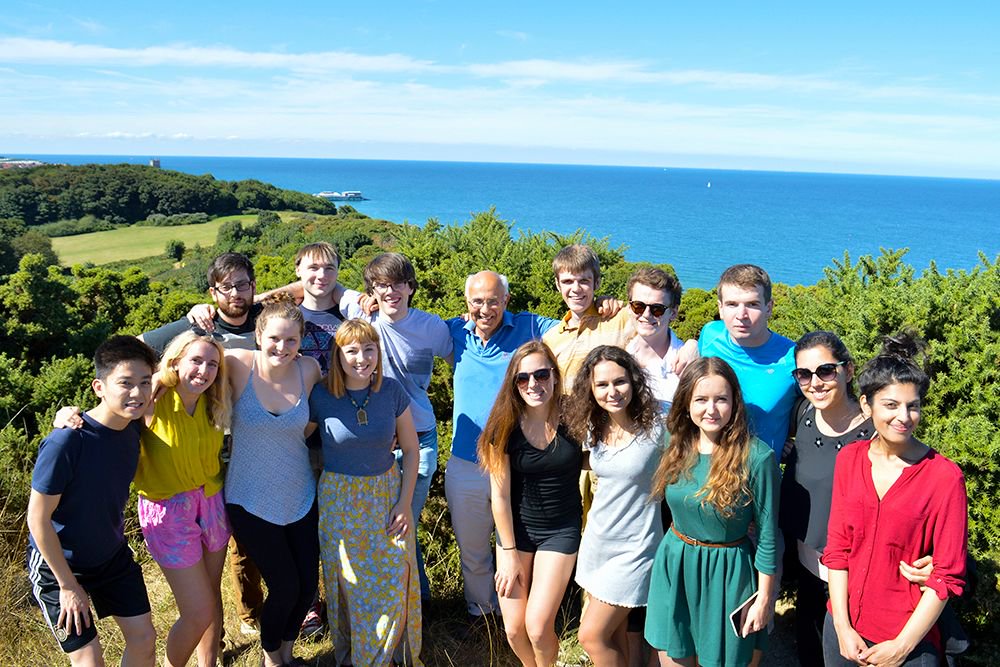 John Innes Centre International Undergraduate Summer School 2018
Deadline: January 19, 2018
Applications are ongoing for the John Innes Centre International Undergraduate Summer School 2018. The Undergraduate Summer School is a unique opportunity for undergraduate students from all corners of the globe to spend 8 weeks here at JIC's internationally renowned research centre, partnering with fellow co-located institutes; The Sainsbury Laboratory and The Earlham Institute.
You will experience amazing plant and microbial science, interacting with some of the most esteemed scientists in the world, gaining an unrivalled research experience, to take into your future careers.
The programme is of 8 weeks' duration during the months of July and August. Each participant will conduct a research project under the guidance of a Project Leader and report their findings through a written report, a research poster and an oral presentation at the end of programme. Each participant must attend all scheduled meetings, including the social events, and workshops as well as the end of programme activities.
These activities form an integral part of the programme. Photographic and video material of the student may be recorded during the programme and used for promotional purposes by the John Innes Centre, The Sainsbury Laboratory and The Earlham Institute.  Students shall be deemed to have given permission for such recordings by enrolling in the programme (unless they specifically opt out in writing).
Benefits
£200 pw spending money
Free accommodation in a private en-suite room, with shared kitchen
An organised programme of training, research, seminars, workshops and social events
The chance to be part of a world-renowned scientist's laboratory and to directly contribute to their cutting-edge research
An opportunity to experience life in a truly world-leading scientific institute across a variety of biological and chemical sciences; including microbiology, cell biology, biochemistry, chemistry, genetics, molecular biology and computational and mathematical biology
Eligibility
Students at universities and educational institutions within the UK and abroad are eligible to apply. The range of disciplines includes the Physical Sciences, Earth and Environmental Sciences, Chemical Sciences, Mathematics and the Biological and Biomedical Sciences;
Applications on behalf of first-year students, final-year undergraduates already committed to a PhD Program, or graduates, will not be considered;
Medical students, and medical students studying for intercalated science degrees, are not eligible;
Students must be registered at a higher education institution for the majority of their degree;
Since this is an international training programme, the eligibility criteria may be slightly different for different countries. In all cases, eligible applicants should be at the stage in their education when they are considering the possibility of eventually undertaking a PhD programme, but at the time of application they should not have chosen or accepted any particular PhD studentship programme.
Application
Complete the online application form. The application form includes space for a personal statement, a brief curriculum vitae and a statement of choice of preferred research topic. A supporting statement is also required from the student's academic tutor.
Important Dates
The closing date for receipt of applications is midnight GMT on January 19, 2018.
The closing date for receipt of references is 5pm GMT on January 26, 2018.
Students will be informed if their application has been successful by 5pm GMT on March 2, 2018.
For more information, visit John Innes Centre Undergraduate Summer School.