Welcome to the last month of 2017!
Our December 2017 Young Person of the Month is Raphael Obonyo from Kenya! Raphael Obonyo is a multi-award winning youth advocate at the national, regional and international levels. He is the author of "Conversations about the Youth in Kenya". He is the co-founder of a number of community and youth-led initiatives including the Youth Congress, a premier youth-led organization in Kenya. He has extensive knowledge and experience in public policy, international development, political economy, governance and human rights.
Mr Obonyo received the Pan African Humanitarian Award in 2017. He is the 2016 Best Communicator in Kenya. In 2016 he was named one of the UN Persons of the Year. Also, he received the 2016 Utumushi Bora – Exemplary Leadership Award for his contribution to mentorship and people's empowerment. He holds a Masters in Public Policy from Duke University. He is an adjunct professor at Brandeis University where he teaches International Youth Policy. He is also a Ford Foundation Fellow.
Read his life's journey below and be inspired!
Raphael Obonyo was born in Korogocho, the third largest slum in Nairobi, Kenya. Being the fourth born in a family of nine, they used to live in a single house together with his parents. From an early age, Raphael knew education was his only hope out of their abject poverty. He befriended the deputy head teacher's son (Mr Kariuki's son) to whom they became study partners. They would share educational resources and he would even study at his friend's house on weekends. Up to date, Raphael is forever grateful for their kindness and mercy.
Raphael's determination to liberate himself and his family from the yokes of poverty kept him focused on his studies despite the numerous challenges he faced. He excelled in his national examinations (both primary and secondary) and was qualified to join the University of Nairobi. His father worked as the cafeteria cook at the same institution. He was so excited that his beloved son was a student at the institution that he introduced him to his colleagues and seniors.
After college, he did community work in Korogocho before being awarded a scholarship to study for his Master's Degree in Public Policy at Duke University in the United States of America. When the call to present profiles for elections to the position of Special Advisor United Nations Habitat's Youth Advisory Board came, Raphael submitted his profile and he got the position after an intense voting process.
Through this position, he got a lifetime opportunity of travelling around the world, speaking in global gatherings and sharing the same platforms with presidents and key global leaders.
Raphael also sits on the youth boards of other regional and international bodies such as the African Union and the World Bank.
Giving back to the community
As a way of giving back to the community he grew up in, Raphael Obonyo began the Obonyo Foundation which helps needy and bright students from Korogocho. Raphael always shares his life's journey to inspire young men and women coming from 'disadvantaged' places and positions to rise above their odds.
Having experienced first-hand the adverse effects of poverty, Raphael knows too well how it affects a child's dream to pursue education. For this reason among many others, Raphael has developed a deep interest to push the youth agenda in matters of employment, education and development at heart.
Through the various youth-targeted community programs Raphael has initiated, he has championed for formal and informal education among the youth in the urban slums of Nairobi. He is a staunch believer that education-both formal and informal- can transform lives and help societies.
In 1999, Raphael initiated the Miss Koch Girls Education Initiative. In 2006, he initiated Koch FM. This was immediately followed by the Youth Congress of Kenya in 2007, the Kenya Youth Media in 2011 and finally, the Emerging Community Champions in 2017 and he is still on the move. All of these exemplary community development projects were initiated in Korogocho.
The Youth Congress of Kenya and the Kenya Youth Media has trained so many young people on entrepreneurship skills, film and journalism. After the training, the participants receive help in acquiring the capital to start small businesses.
In 2008, Raphael Obonyo established the Obonyo Foundation so that he could widen access to education opportunities for needy and brilliant students. Today, about 500 students from impoverished neighbourhoods within Nairobi are beneficiaries of the foundation scholarships.
Raphael's experiences at the national and global policy arena have provided his profound insight into emerging issues among youth in informal urban settlements.
Raphael Obonyo has worked with the United Nations Development Programme (UNDP) in New York, Institute of Policy Analysis and Research in Kenya, Youth Congress of Kenya and Kenya Human Rights Commission.
He regularly publishes his articles which advocate for the rights of the youth, good governance and the inclusion of marginalized groups in policy making in newspapers and journals. Raphael Obonyo has co-authored four books, youth elections engagement toolkit, a manual and book chapters.
Besides holding a Master's Degree in Public Policy, Raphael holds a certificate in International Development from Duke University. He also holds a post-graduate Diploma in Public Management from Kenya Institute of Management and a certificate in Public Accounts (CPA) from KASNEB.
On awards, honours, conferences and fellowships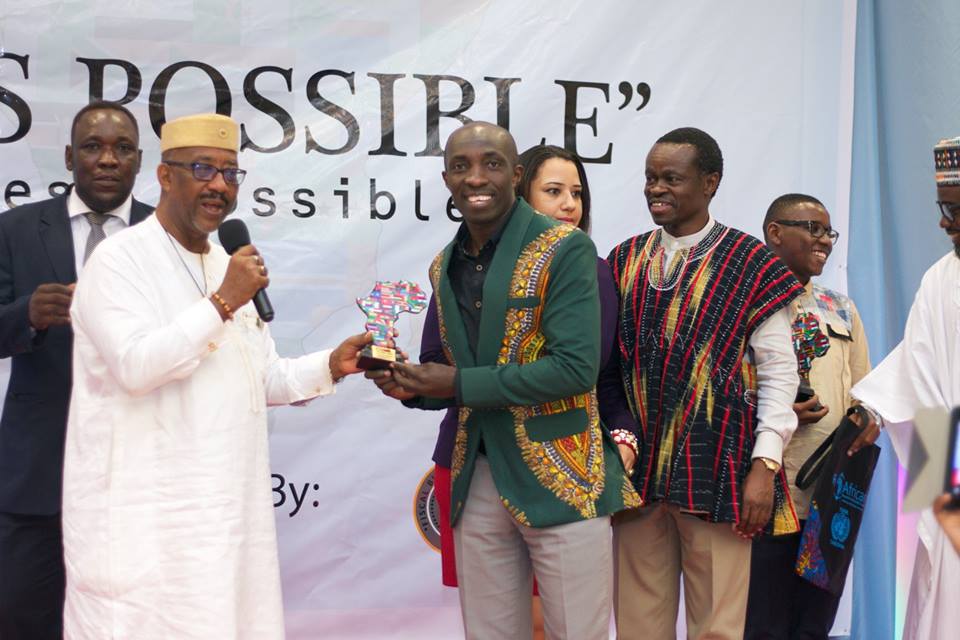 In 2013, the Global Diplomatic Forum honored Raphael as one of the Global Young Diplomats. During the same year, German Marshall Fund of the United States named him as one of the Emerging World Leaders.
In 2014 Crans Montana's named Raphael a New Leader of Tomorrow. He was also graced to feature on the cover page of the East African Youth and Success Magazine as one of the most promising young leaders in East Africa. Raphael was also the nominee for the UN Nelson Mandela Award.
In 2015, Raphael was named as one of Africa's most inspirational youth by the Africa Youth Hub.
In 2016, he was named as the Best Communicator in Kenya and the UN Persons of the Year. In the same year, he won the Exemplary Leadership Award on Youth Mentorship in Kenya. Raphael was named as one of Africa Union's seven Youth experts in the continent.
In 2017, Raphael Obonyo received the Pan African Humanitarian Award for social leadership and youth empowerment.
Raphael has delivered a number of TED talks, he has been featured on Discovery +254 (NTV TV shows that features most inspirational Kenyans), Daily Nation newspaper, East African Standard, The People, and a number of television channels.
Most recently Raphael Obonyo has been shortlisted for the 2017 Leader of the Year Award by Africa Youth Awards.
His advice for young people
"The future is in our own hands, it depends on the choices that we make. I always urge the youth to live by the three 3Ds. Dream. Discipline. Determination."

"The youth should not be mere spectators and recipients, but also providers of solutions. Youth have the potential to change the narrative of the challenges facing their continent. This will happen if young people look within themselves and their communities, develop plans, draw up strategies and mobilize resources to resolve some of the problems."

"Youth are the future. But the time to take action is now. It is time for the youth to set the next agenda and to shape their continent into what they want — a better continent for all."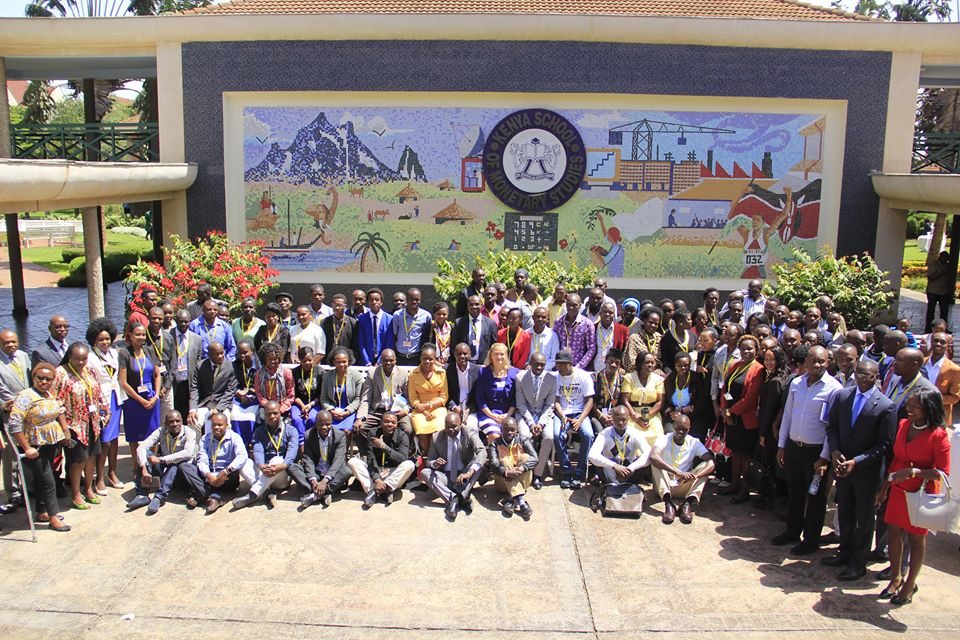 Being a passionate restless dreamer he is, Raphael wants to make a difference in his life, in the lives of the people and in the world in the next ten years. For now, he is eying for the UN Secretary General position.
You can connect with Raphael Obonyo on Facebook! LinkedIn! and Twitter!
———————————————————————————————————————————
Who will be the Next Young Person of the Month?
You can be the next Opportunity Desk Young Person of the Month! All you have to do is get a friend to recommend your work or fill out the nomination form here. We want to use the platform to recognize and celebrate the efforts of amazing young people around the world. O! And you must be an active Opportunity Desk member, either as a fan, reader or subscriber!
Don't miss any updates in the future. Join Opportunity Desk on 130k+Facebook, 15.9k+Twitter, 61k+Group or join 33k+Subscribers via Email below!