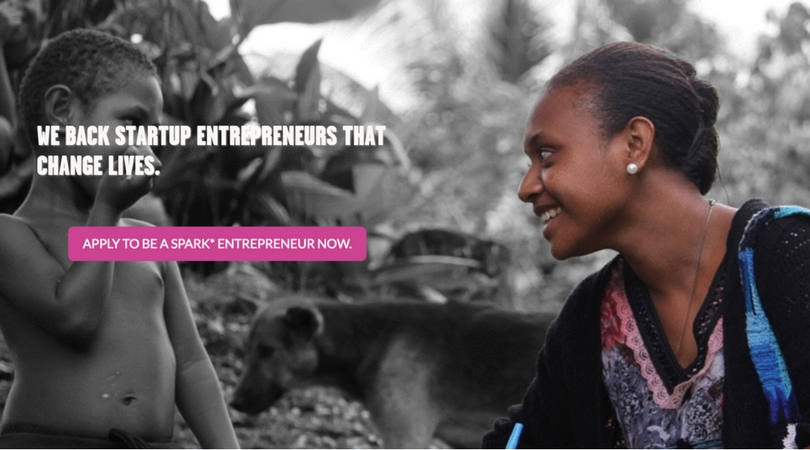 2018 Spark* Accelerator Program in Nairobi, Kenya (Fully-funded)
Deadline: March 4, 2018
Applications are now OPEN for the Spark* Kenya – April 2018 Accelerator Program in Johannesburg. The Spark* Accelerator Program is a powerful opportunity for passionate impact entrepreneurs in Kenya who are at the early stages of building businesses and organisations that exist to change the lives of Kenyans.
The Spark* Accelerator is an experience that many of the entrepreneurs refer to as 'life-changing'. Your brain will hurt. You will laugh. You may even cry! In five days you will move to a whole new level of effectiveness as an entrepreneur. Your startup will become super focused, you will be better equipped to change the lives of people living in poverty, your business model will be way stronger, you will be a better entrepreneur, you will be better at raising cash, making deals, getting impact and getting sh#t done!  
Throughout the week you will engage with a world class, award winning curriculum that covers: 
Strategy: We will challenge you with new ways of how to structure your startup, test new ideas, understand your users, refine your business model and theory of change and together we will check out case studies of other great social entrepreneurs.
Impact: How to determine and report on the impact you are having.
Funding: How to raise funds and look after them and report on them in the best way.
Sharing Your Vision: You will become very good at pitching, public speaking and networking.
Looking After Yourself: You will learn about how to stay at peak performance so you can be super effective as a Changemaker.
Innovation tools: You will be able to come up with awesome ideas quickly with the tools they give you.
Benefits
There is no cost to attend. They are able to provide you with five days of accommodation, food, transport and world class training as well as 12 months of ongoing support and connections at no cost to you.
If you are successful in your application you: 
Attend the Spark* Accelerator – An intensive five day live-in workshop in Nairobi where you join a small group of Spark* entrepreneurs and access world class entrepreneurship training designed to help you focus your business and accelerate the growth of your venture.
Access the Spark* Support Network – Beyond the accelerator you receive ongoing training and support from Spark* and we connect you to experts and professionals who can help you as you launch and grow your business. Specifically we provide you with 12 months of access to graphic designers, website creators, business coaches, mentors, research assistants, lawyers and accountants (all super helpful for your venture). Your venture also has the opportunity to continually apply for small grants (up to KES 80,000) to help you overcome barriers and test ideas to grow the impact or sustainability of your venture.
Access Growth Support & Connections – The best Spark* entrepreneurs move into growth, where we provide larger amounts of support to help you grow a model that have proven in the startup phase. At this level you can access larger rounds of funding, of over $10,000 Australian dollars (typically $25,000), are connected directly to our investor partners and our team work closely with you to strategise specific approaches that will help you dramatically increase your impact and sustainability.
Eligibility
They are looking for Kenyan startups who:
Have already launched an enterprise that is making a difference in the lives of Kenyans (by improving education, health, homes or creating good jobs).
Want to scale their enterprise to impact many more people.
Application
The application must be completed by the applicant themselves. While you may ask for guidance and support from others, the form must reflect your ideas and your passion, expressed in your own words. They may conduct a phone interview with you if you are shortlisted.
Are you the founder of a startup venture that is changing lives?
Complete the online application.
For more information, visit Spark* Kenya Accelerator Program.