Opportunity Desk is pleased to announce the Top 12 finalists for the 2017 OD Impact Challenge! Each of these finalists represent leaders and entrepreneurs who are taking great steps to solve real problems and add significant value to the lives of people in the communities.
Our judges are highly impressed with the quality of entries received this year. While many of the entries are great, we are only able to shortlist 12 finalists to advance to the next stage of the competition. The application videos of the Top 12 finalists are now live on OD YouTube Channel and we have also published their brief profiles and video links to our Facebook Page.
Meet ODIC2017 Top 12 (alphabetical order)
1. Aya Albitar from Syria
Project Name: SiVo
Aya is a passionate Biomedical Engineer, a volunteer and a fresh entrepreneur trying to improve herself and the world around her starting from her country, Syria. Aya believes that biomedical engineering could change the life of people with disabilities and is working hard to take a main role in achieving that goal.
In the summer of 2016, she was stunned and influenced by a video about a great inspiring deaf woman who is working so hard to improve deaf life in the USA. Her work touched Aya to a level that made her take the decision of making it a life priority to help deaf people. She started by taking a course in Sign Language at Emaa' (A charity that has an educational project for deaf people where she is a current volunteer as a researcher and scholar articles translator). As a result, she and her colleagues designed a software that translates sign language into speech and vice versa. She later turned this graduation project to SiVo, an award winning startup that has further developed the software and made it available in the most important places where deaf people extremely need it such as hospitals, banks, airports, etc.
To vote for Aya, visit this link.
2. Ezekiel Efeobhokhan from Nigeria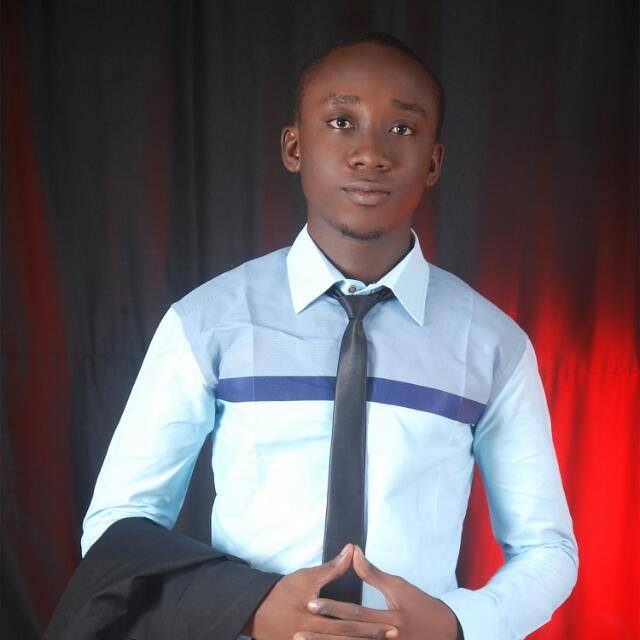 Project Name: Kalligraphy
Ezekiel is a Doctor of Pharmacy graduate (Pharm. D), passionate about educating youths on SAFE DRUG usage and PHARMACEUTICAL CARE. He is a freelance Pharmaceutical journalist with an eye for under reported issues in the Pharmaceutical sector. He is also the President of Kalligraphy, a writing academy for young people.
Ezekiel got inspired by his friend Eddy Uwoghiren who introduced him to volunteering. Through volunteering, he got the motivation to create this writing academy. Kalligraphy is an initiative that helps train young persons on writing through our monthly writing academy. After this training, participants are mandated to implement a particular SDG. Ezekiel's team has been to more than 10 secondary schools in Benin City. They have been to villages and rural communities to provide free drug and health supplies. They have also helped mobilize members of Kalligraphy to teach children in Internally Displaced Persons (IDP) camps a subject for free.
To vote for Ezekiel, visit this link.
3. Gimnez Tarsy Matsouela Soungou from Congo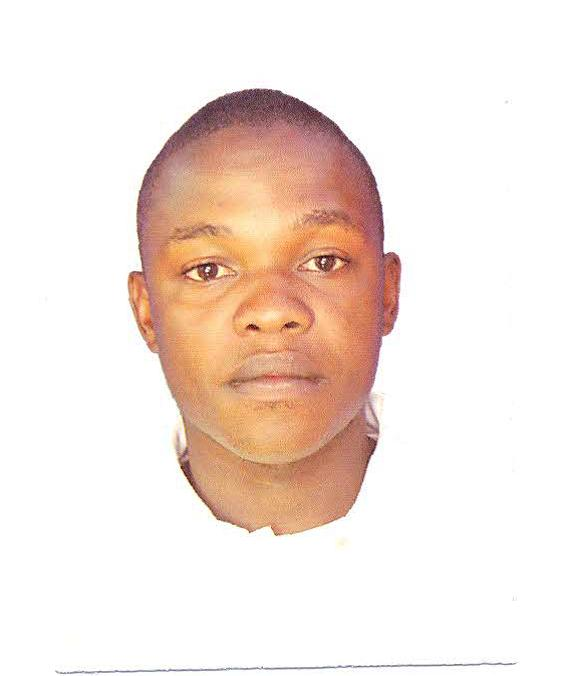 Project Name: LEB CONGO
Gimnez has over 2 years of experience in the non profit sector. He has previously worked as Vice President for Uprising of fire, a local NGO which promotes education through free English language trainings for young people. He currently volunteers for LEB CONGO, an NGO which is committed to decreasing the rate of youth unemployment. Gimnez is very passionate about education and social entrepreneurship.
Back in March 2017, when he came back from the YALI program, the situation of youth unemployment was catastrophic. The private and public sectors stopped to hire recent graduates because of the socio-economic crisis that my country encountered. As a result, a lot of young people left the country and went abroad. Together with three YALI alumni, he created an NGO that will train and equip young people with practical skills in leadership, entrepreneurship. They have trained nearly 820 people who are now financially independent, run their own businesses and generated many jobs for other people in the community.
To vote for Gimnez, visit this link.
4. Janvier Manirakiza from Burundi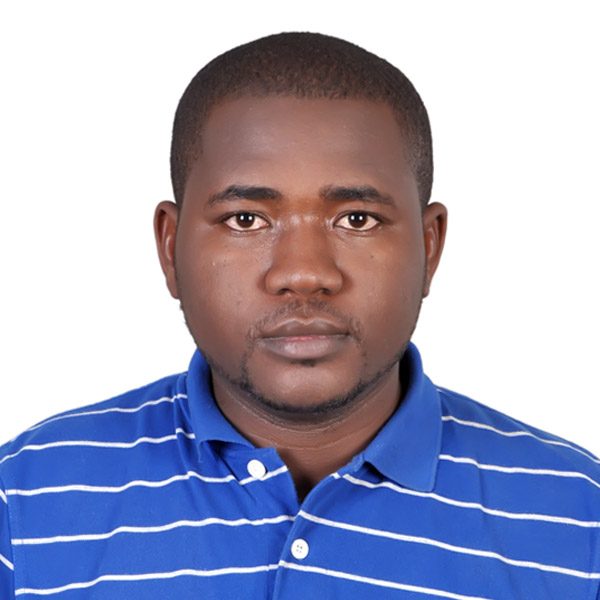 Project: Dreaming for Change
Janvier Manirakiza is the founder of Dreaming for Change, a community-based organization aiming to create a peaceful, an educated community in Burundi by transforming and equipping individuals with skills on leadership, entrepreneurship and education so that they can become role models, self-dependent and agents of change in their communities and country.
Burundi is one of the world's poorest and most neglected countries, suffering from high rates of poverty, war, violence, malnutrition and poor infrastructures. Lack of school materials is a challenge to many families with limited resources. This is one of the main causes of school dropouts. Janvier started Dreaming for Change with the mission to remove barriers of poverty, illiteracy and conflicts to the human dignity by providing access to development opportunities. Recently, he traded his smartphone for cash to help Emelyne, a mother of 7 children who was abandoned by her husband because of poverty. Emelyne was about to commit suicide but after getting support from Janvier's Program, her children were able to go back to school. He is currently saving his salary to provide school materials to 30 students.
To vote for Janvier, visit this link.
5. Jaya Gulo from Indonesia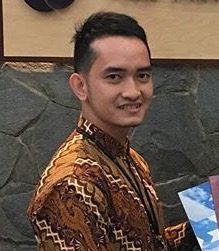 Project Name: The School Projects
Jaya Setiawan Gulo is a youth advocate and has spoken over 100 hours in 8 countries. He is currently working as a Customs officer in the Indonesian Ministry of Finance. Gulo founded The School Projects, an award-winning, non-profit organization that is committed to providing the disadvantaged children an equal education opportunity. with more than 1,200 beneficiaries in Indonesia.
There is lack of understanding about the importance of education in the Mandailing Natal regency, North Sumatra Province, Indonesia. Poverty has driven parents to bring their kids to work for them to earn more cents to support their family's living expenses. Some students never get motivation to complete their school.  To solve this problem, Jaya started The School Projects team to motivate the students by teaching a day. They have given school supplies to 1.100 elementary school students in 11 schools.
To vote for Gulo, visit this link.
6. Juddy Gitahi from Kenya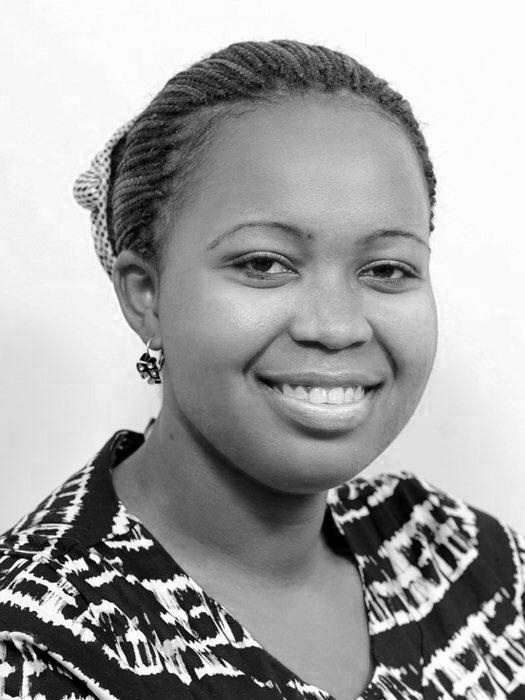 Project Name: Ark Digital
Juddy Gitahi is a Digital Literacy Champion from Kenya with 4 years' experience in Social Entrepreneurship, Community Development, Leadership and Advocacy. She graduated from the University of Nairobi, with a background in Finance & Accounting, Management Consulting, Business Development, Training and Marketing. She is a transformational, innovative and collaborative entrepreneur and change maker, with great potential, resilience and passion for entrepreneurship in Africa.
Growing up, Juddy experienced the effects of unemployment and social inequality, which resulted in extreme poverty, yet those affected worked the hardest. This therefore informed the creation of Ark Digital, a Social enterprise dedicated to helping vulnerable people increase their income, through Digital Marketing training and leveraging Technology in their activities. A vulnerable youth like Mary, a subsistence farmer and a single mother of 5 in rural Kenya – is the reason why Juddy does her work. By providing Mary with the Training, she effectively marketed her products and increased her revenue by 5 times. By training more than 27,000 youth to increase their skills & revenues, Juddy and her team are making change happen for them.
To vote for Juddy, visit this link.
7. Ngunan Ioron Aloho from Nigeria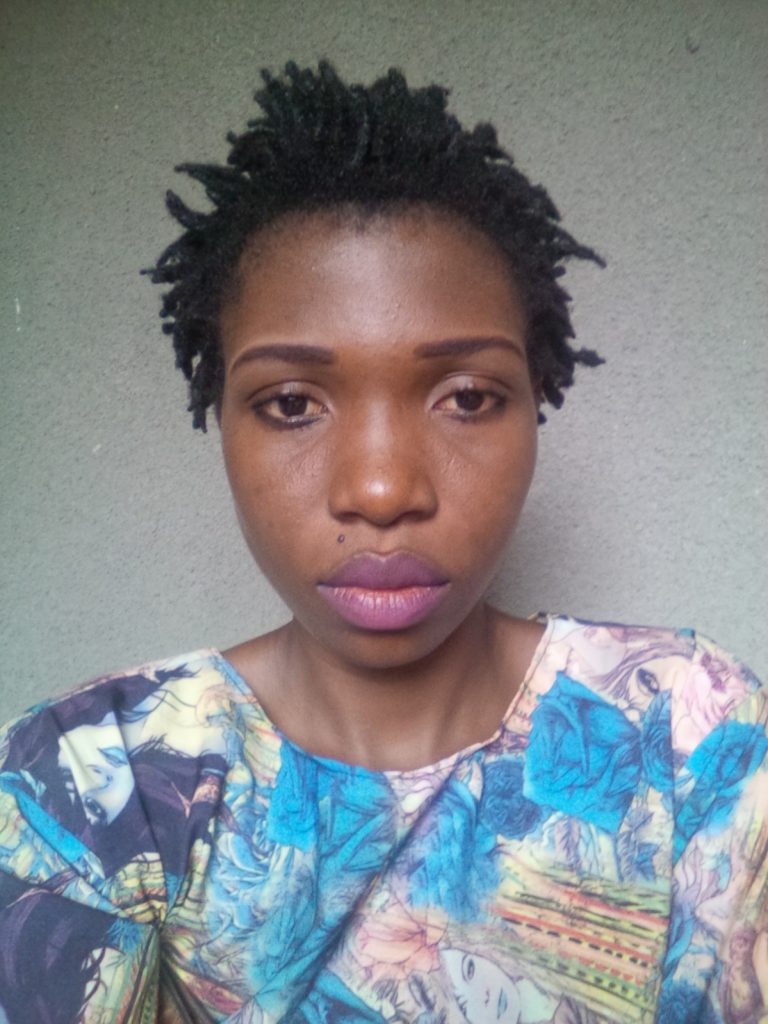 Project Name: Aida Rural Girl School Project
Ngunan is a young female Nigeria law graduate and a writer. She is the founder of Aida Rural Girl School Project that is committed to increasing female literacy rate in rural communities to bridge the gap of Gender disparity in Education and create a link between pregnant teens with no support and Healthcare personnels for support in rural communities as a means to reducing maternal mortality.
Ngunan lost her father when she was 10 years and her mother, unemployed, tried to raise money for her to continue schooling but could not afford to. She eventually reached out to an uncle who sent her back to school. Few years ago upon graduation, she visited the village and met Angbiandoo a sixteen year old girl who dropped out of school after death of her parents, got pregnant and was forced into marriage and almost lost her life during child birth. This experience gave birth to #AidaRuralGirlSchoolProject. Through the Project, Angbiandoo and 25 other girls in like situations are now in school. They work on a transparent model that links intending donors and sponsors to girls who intend to go to school. They also have products such as shoes, clothes and bags which are sold and profits used to send girls to school. They have also helped to save the life of an abandoned victim of child marriage who was pregnant through linkage with a health care Center and funds.
To vote for Ngunan, visit this link.
8. Omotoke Olowo from Nigeria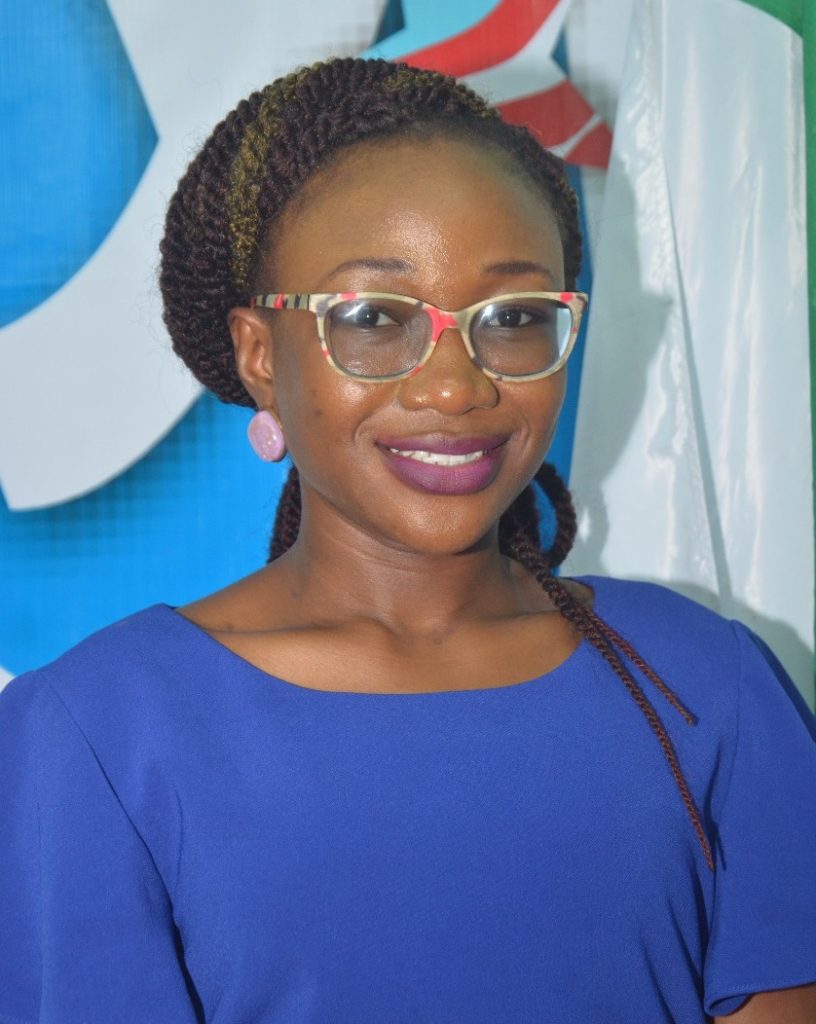 Project Name: Austism Awareness Place
Olowo Omotoke holds a Bachelors degree in Guidance and Counseling and a National Certificate in Education. She is a YALI RLC Fellow and Ashoka Changemaker Fellow. She is a strong advocate for inclusion and not stigmatization of special children.
Her belief that each child counts and each child deserves an education, led her to set up an organization where she and her team carters for children with disabilities, through therapy and creative learning and teachers training, especially for children on the Autism Spectrum Disorder. Her inspiration comes from the happiness she sees on the faces of parents after each session with them and the fact that she can make a difference in her community. Her biggest achievement has been mainstreaming over 15 children in primary and secondary schools after they have groomed and trained them to be able to achieve an inclusive society.
To vote for Omotoke, visit this link.
9. Preeti Shakya from Nepal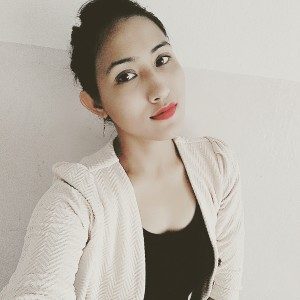 Project Name: Inherhands
Preeti is a graduate of medicine currently pursuing her internship striving towards strengthening health systems. She is also a freelance writer and blogger passionate about advocating for health, rights and social justice, highlighting issues that are swept under the rug and giving a voice to those who otherwise would not have been heard.
In Nepal, menstrual hygiene management still remains a major challenge to most girls and women. After witnessing the sad reality and the oppression young women had to go through, Preety realized breaking the taboos and busting the myths was crucial to managing menstrual hygiene. She got deeply motivated to take action and collaborated with her fellow medical students to launch "Inherhands" a project that aims at breaking the taboos around menstruation, imparting education and factual information to girls and women on how they can manage their menstruation hygienically, to improve access to safe water, sanitation and facilities of hygienic sanitary materials. They have implemented the project in three remote villages of Eastern Nepal and the outcome has been very positive.
To vote for Preeti, visit this link.
10. Rinju Sah from India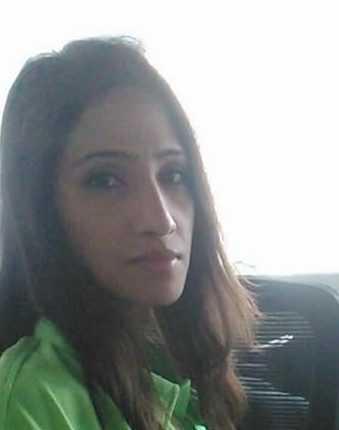 Project Name: BeWa
Rinju Sah is a social entrepreneur and community worker. She is the co-founder of BeWa (Best from the Waste), a social enterprise that turns old waste materials into new products and uses proceeds to empower women and girls from underprivileged backgrounds.
She is using the method of upcycling, rather than recycling, which is environmental friendly. The impact is that it is supporting women empowerment by providing employment to the under privileged girls and ladies who are illiterate, have less education, dropouts and have no degrees to get good jobs. The prevailing conditions of ladies with no education and having no job skills to get employed in any where inspired me to generate employment opportunities where there is no demands of degrees and certificates but talents and innovative ideas. Her biggest achievement was when she first employed such a lady in BeWa.
To vote for Rinju, visit this link.
11. Rizka Alya Putri from Indonesia
Project Name: Teman Bicara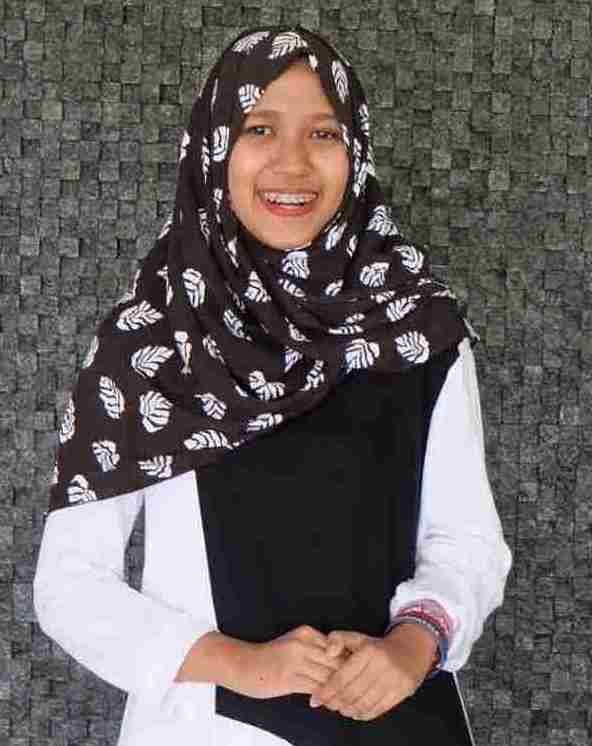 Rizka is a Public Relations student passionate about youth movement and empowerment. She is a typical millennial living her semi-urbanite life and strive to create an impact.
Recognition and understanding of mental illness in Indonesia is appallingly low. Schizophrenia, a mental disorder in which patients suffer symptoms which come and go, including auditory hallucinations and disordered speech, is often mistaken for stress, or even possession by evil spirits. As Rizka has met with lots of people who have struggled with Schizophrenia and other mental illnesses. These people inspired her a lot and together with her team, she launched the project, Teman Bicara that collaborates with a mental health medical centre and their team of psychiatrist, therapist and psycholgic-experts. They have created a social supportive group that supports patients through sharing sessions with the experts.
Rizka is currently working to educate youth in her community to become aware that mental health illness is real.
To vote for Rizka, visit this link.
12. Uhlaching Marma from Bangladesh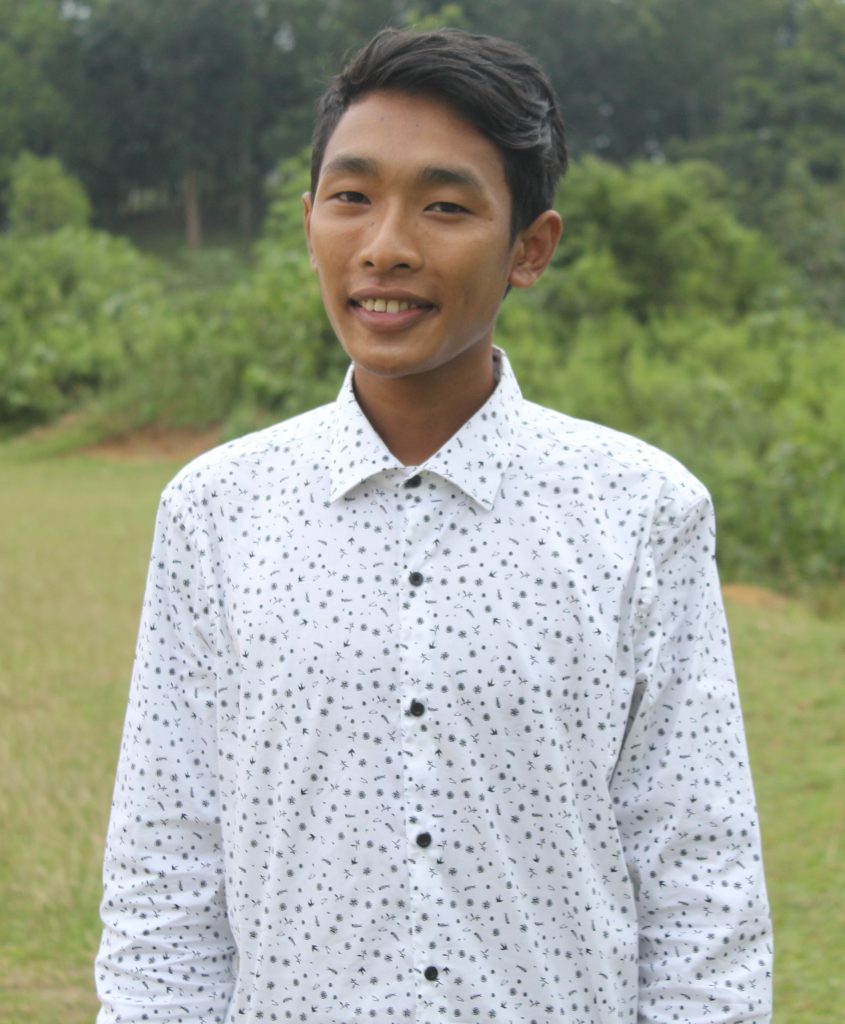 Project Name: Altruistic Peoples Youth Organization (APYO)
Uhlaching Marma is an undergraduate student, social entrepreneur and cultural activist actively working on health, education, human rights, indigenous culture and youth development sector. He seeks to increase young people's knowledge about health, sanitation and human-rights, giving them the ability to empower themselves and their families/communities.
Indigenous children in Bangladesh lack access to quality education in health, sanitation, human-rights and arts. Uhlaching's initiative gives young people the opportunity to explore their creativity and innovation through creative-arts workshops. He has been providing week-long arts camps and educational workshops in villages to indigenous children and young people. He motivated rural youth in his community to volunteer by raising awareness in villages and schools, and distributing educational materials. In the last year, they have reached over 300 rural children and marginalised youths, as well as parents.
To vote for Uhlaching, visit this link.
---
Congratulations to the Finalists. 
Next Step:
We invite you to view, like and comment on your favorite video to show your support.
Deadline: You have between now and 25th January to like, comment, and share your favourite video.
Winners: The 3 winners will be announced on January 29, 2018!
Important Note
Please note that voting contributes only about 40% to your final scores. We will NOT automatically choose winners based on the highest number of likes and comments. The essence is not to make this process competitive. We are more concerned about helping our Finalists spread the word about the work they do and getting friends like you to support their work.
Keen on Voting? Get started now: http://bit.ly/ODICTop12