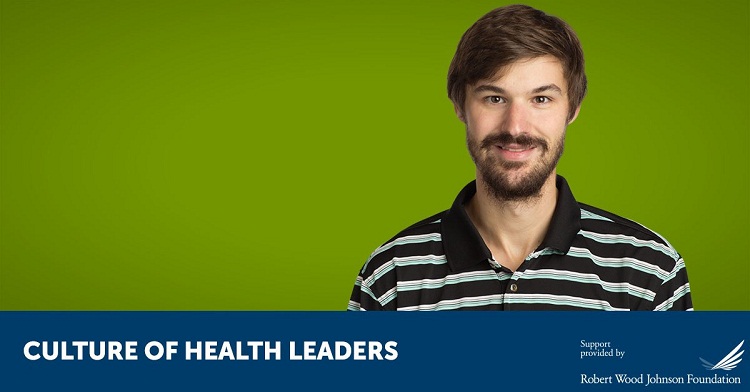 Robert Wood Johnson Foundation Culture of Health Leaders Program 2018 (Stipend Available)
Deadline: February 21, 2018
Applications are ongoing for the Robert Wood Johnson Foundation (RWJF) Culture of Health Leaders Program 2018. This Culture of Health Leaders three-year program will develop a large group of leaders from diverse sectors (e.g., for-profit/business, government, nonprofit, social enterprise) to work with organizations, communities, health systems, and policymakers to build a Culture of Health in America.
Within each of these sectors, leaders focused on technology, education, housing, transportation, business, the arts, and many other disciplines and focus areas play key roles in building a Culture of Health. They welcome applications from individuals who are highly motivated and ready to lead and collaborate within and across sectors.
At RWJF, they are working to build a national Culture of Health. Their goal is to help raise the health of everyone in the United States to the level that a great nation deserves, by placing well-being at the center of every aspect of life.
Benefits
The program will select up to 40 leaders for the 2018 cohort. Each leader will have access to a stipend of up to $20,000 per year for three years (total of up to $60,000);
Additional tools and resources, including funding of up to $35,000, may be available for year 3 project-related activities. Leaders may also be eligible to receive additional support, if needed, to facilitate their participation in the program.
Eligibility
The program is open to individuals from a variety of disciplines—such as technology; the arts; public policy; business; community development and planning; education; transportation; public health; health care; and others—who are committed to working with organizations, communities, health systems, and policymakers to build a Culture of Health in America;
Applicants must be at least 21 years old as of September 1, 2018;
Federal, state, tribal and local government employees who are not considered government official under Section 4946 of the Internal Revenue Code are eligible to apply;
Applicants must be U.S. citizens, permanent residents, or individuals granted Deferred Action for Childhood Arrivals (DACA) status by the U.S. Citizenship and Immigration Services at the time of application. Changes in federal policy or law may necessitate that the organisers consider adjustments in eligibility and grant terms;
Individuals whose official job description or responsibilities are primarily government relations are not eligible to apply;
Individual candidates for receipt of award funds cannot be related by blood or marriage to any Officer or Trustee of the Robert Wood Johnson Foundation, or be a descendant of its founder, Robert Wood Johnson.
Application
Key Dates
January 16, 2018 (3:30–4:30 p.m. ET): Optional webinar for applicants interested in Culture of Health Leaders; register here.
January 23, 2018 (3–4 p.m. ET): Webinar for potential applicants of all four leadership programs; register here.
February 21, 2018 (3 p.m. ET): Deadline for receipt of full applications, including video and references.
May 15–May 24, 2018: Semifinalist interviews (attendance required).
Mid-June 2018: Notification of finalists.
July 2018: Deadline for receipt of finalist supplemental applications.
September 1, 2018: Program begins. Stipend funding initiated for program participants.
October 2018: Program orientation (attendance required).
January 13–17, 2019: RWJF Annual Leadership Institute, Indianapolis. (attendance required).
For more information, visit RWJF Culture of Health Leaders Program.