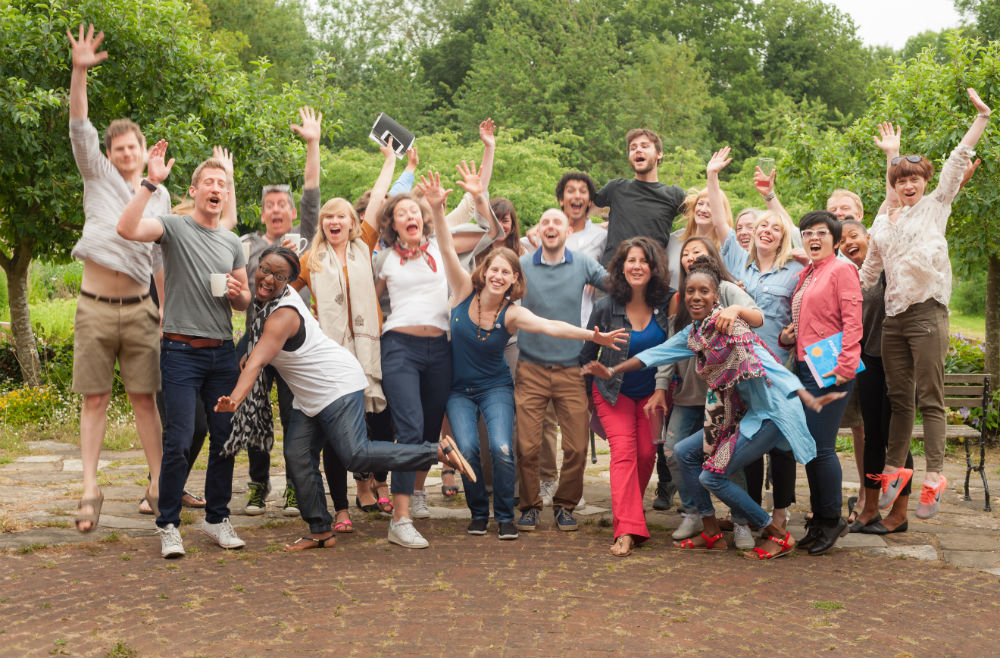 Clore Leadership Fellowship for Cultural Leaders in the U.K. 2018/19
Deadline: January 29, 2018
UK applications for the2018/19 Clore Fellowship are open. The Clore Fellowship is a unique programme of cultural leadership development that seeks to enrich and transform cultural practice and engagement.
Each year, they award places to around 25 exceptional leaders from a range of specialisms across the cultural sector including the visual and performing arts, film and digital media, museums, libraries, archives and heritage, cultural policy and practice. They provide a number of core activities and a loose framework to support your individual development as a cultural leader over a period of around 7 months.
The Fellowship is self-guided so you'll need to be highly motivated and deeply curious. It is primarily experiential, underpinned by contemporary leadership theories. You'll learn from the experiences of guest speakers and your peers, and gain insights about yourself from practical workshops and through your secondment, mentoring and coaching. You'll extend your knowledge and understanding of the wider cultural sector through dialogue, inquiry, study visits, conferences and meetings, and increase your skills and acumen through courses and individual training as part of your unique development plan.
Fellowship Details
Each Fellowship will include the following:
Residential Training: two residential leadership courses in Sep/Oct 2018 and Jun/Jul 2019. Usually around a fortnight in length.
A 360° leadership profile.
An extended secondment in the UK in an organisation or project very different to your normal workplace. You'll be working on a live project which is set by the organisation.
Bespoke learning opportunities to support your leadership development:
Individually-selected learning through conferences, courses and study visits.
Working with a mentor and a coach.
Skills-based non-residential workshops designed by the Clore Leadership Programme.
A written provocation paper.
Opportunities to remain engaged with the Programme through additional research or development opportunities such as Clore Plus masterclasses and access to the Clore alumni network.
An event to mark your completion of the Fellowship Programme
Eligibility
To be eligible for a Fellowship, you should:
Have an innovative approach, be open to learning and the desire to develop as a cultural leader.
Be in a position to influence practice and/or policy and effect change in your organisation, sector and beyond, through your work as an artist or cultural professional.
Have significant experience of leading people, projects, organisations or practice either in a professionally paid or voluntary capacity in the cultural sector.
Be comfortable with managing budgets.
Demonstrate a deep commitment to, passion for and understanding of the cultural sector.
Meet the additional eligibility criteria for any specialised Fellowships applied for (see Types of Fellowships Available).
Have an understanding of the broader sector and wider context of culture.
Have a minimum of 7 years' professional or voluntary practice and be able to demonstrate aptitude for leading and effecting significant change through your work. The period of 7 years does not need to be consecutive.
Application
Register
You will need a Nominator and two Referees. Your Nominator will be asked to complete a nomination form before you can submit your final application. Full details are provided on the online application form.
What you'll be asked to submit

Tell them the types of Fellowships you may want to apply for and why you are a suitable candidate for each.
Write or relay short essay responses to questions on your leadership experience and ambitions.
Tell them about your professional experience.
Tell them about your educational background and professional development to date.
Submit a short 2 min video*.
Include a nomination form which will need to be completed by your nominator.
Provide the names and contact details of two referees.
* The short video is an application requirement.  They are not assessing your film production skills so keep it simple by talking clearly to the camera. There's no need for any special effects or editing, as long as it is within the 2 minute time limit.
Application is by online form via our applications website users.cloreleadership.org.
If you require assistance in this or completing the application form, don't hesitate to let them know. Please email [email protected] or call one of their team on 020 7420 9430.
For more information, visit Clore Fellowship.