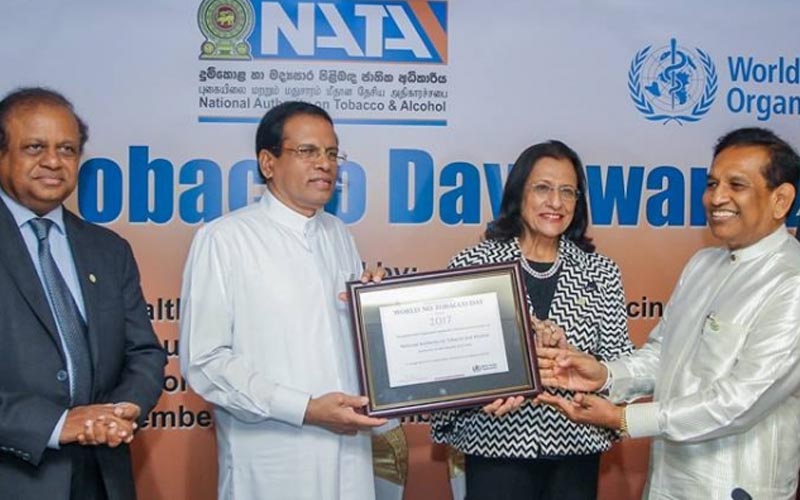 Call for Nominations: World No Tobacco Day Awards 2018
Deadline: March 9, 2018
The World Health Organization (WHO) is calling for nominations for the World No Tobacco Day Awards of individuals or organizations for their accomplishments in the area of tobacco control. The theme for this year's World No Tobacco Day is Tobacco and Heart Disease.
World No Tobacco Day is celebrated around the world every year on May 31. This yearly celebration informs the public on the dangers of using tobacco, the business practices of tobacco companies, what WHO is doing to fight the tobacco epidemic, and what people around the world can do to claim their right to health and healthy living and to protect future generations.
Awards
There will be a maximum of six World No Tobacco Day (WNTD) awards per WHO region. Two of the awardees might be granted special recognition by means of a WHO Director-General Special Recognition Award.
Eligibility
Anyone can submit names for nomination
Nominees can be individuals or a collective (e.g., a nongovernmental organization devoted to tobacco control) or a government deparment/Ministry that has made outstanding contribution to tobacco control.
The nominee much have made an outstanding contribution to the advancement of the policies and measures contained in the WHO Framework Convention on Tobacco Control and its guidelines, particularly in relation to the theme of World No Tobacco Day.
Who cannot be nominated
WHO or other United Nations staff and their relatives.
People or collectives employed by or involved with the tobacco industry and their relatives.
People or collectives who had received a World No Tobacco Day award in the two previous years.
How to submit a nomination
The nomination form can be sent by email to Mrs. Rosa Sandoval at [email protected] with a copy to Mrs. Natalia Parra at [email protected]. Nominations must be written in one of the six official WHO languages ​​(Arabic, Chinese, English, French, Russian or Spanish). The nomination form must be typed; handwritten forms will not be accepted.
The World Health Organization will announce the awardees in WHO Tobacco Free Initiative web site five days before 31 May.
Click here to download the nomination form
For more information, visit World No Tobacco Day Awards.